https://www.visitmysmokies.com/wp-content/uploads/2020/07/29072020093327_thumb.png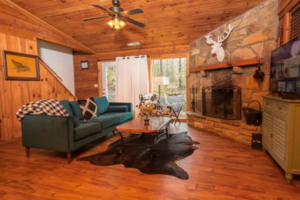 https://www.visitmysmokies.com/wp-content/uploads/2020/07/29072020092953_thumb.png
https://www.visitmysmokies.com/wp-content/uploads/2020/07/29072020093000_thumb.png
https://www.visitmysmokies.com/wp-content/uploads/2020/07/29072020093334_thumb.png
https://www.visitmysmokies.com/wp-content/uploads/2020/07/29072020093006_thumb.png
https://www.visitmysmokies.com/wp-content/uploads/2020/07/29072020093341_thumb.png
https://www.visitmysmokies.com/wp-content/uploads/2020/07/29072020093348_thumb.png
https://www.visitmysmokies.com/wp-content/uploads/2020/07/29072020093012_thumb.png
https://www.visitmysmokies.com/wp-content/uploads/2020/07/29072020093357_thumb.png
https://www.visitmysmokies.com/wp-content/uploads/2020/07/29072020093017_thumb.png
https://www.visitmysmokies.com/wp-content/uploads/2020/07/29072020093404_thumb.png
https://www.visitmysmokies.com/wp-content/uploads/2020/07/29072020093023_thumb.png
https://www.visitmysmokies.com/wp-content/uploads/2020/07/29072020093411_thumb.png
https://www.visitmysmokies.com/wp-content/uploads/2020/07/29072020093029_thumb.png
https://www.visitmysmokies.com/wp-content/uploads/2020/07/29072020093417_thumb.png
https://www.visitmysmokies.com/wp-content/uploads/2020/07/29072020093035_thumb.png
https://www.visitmysmokies.com/wp-content/uploads/2020/07/29072020093423_thumb.png
https://www.visitmysmokies.com/wp-content/uploads/2020/07/29072020093041_thumb.png
https://www.visitmysmokies.com/wp-content/uploads/2020/07/29072020093429_thumb.png
https://www.visitmysmokies.com/wp-content/uploads/2020/07/29072020093046_thumb.png
https://www.visitmysmokies.com/wp-content/uploads/2020/07/29072020093435_thumb.png
https://www.visitmysmokies.com/wp-content/uploads/2020/07/29072020093052_thumb.png
https://www.visitmysmokies.com/wp-content/uploads/2020/07/29072020093058_thumb.png
https://www.visitmysmokies.com/wp-content/uploads/2020/07/29072020093440_thumb.png
https://www.visitmysmokies.com/wp-content/uploads/2020/07/29072020093103_thumb.png
https://www.visitmysmokies.com/wp-content/uploads/2020/07/29072020093446_thumb.png
https://www.visitmysmokies.com/wp-content/uploads/2020/07/29072020093108_thumb.png
https://www.visitmysmokies.com/wp-content/uploads/2020/07/29072020093452_thumb.png
https://www.visitmysmokies.com/wp-content/uploads/2020/07/29072020093114_thumb.png
https://www.visitmysmokies.com/wp-content/uploads/2020/07/29072020093458_thumb.png
https://www.visitmysmokies.com/wp-content/uploads/2020/07/29072020093120_thumb.png
https://www.visitmysmokies.com/wp-content/uploads/2020/07/29072020093126_thumb.png
https://www.visitmysmokies.com/wp-content/uploads/2020/07/29072020093131_thumb.png
https://www.visitmysmokies.com/wp-content/uploads/2020/07/29072020093138_thumb.png
https://www.visitmysmokies.com/wp-content/uploads/2020/07/29072020093146_thumb.png
https://www.visitmysmokies.com/wp-content/uploads/2020/07/29072020093152_thumb.png
https://www.visitmysmokies.com/wp-content/uploads/2020/07/29072020093158_thumb.png
https://www.visitmysmokies.com/wp-content/uploads/2020/07/29072020093204_thumb.png
https://www.visitmysmokies.com/wp-content/uploads/2020/07/29072020093213_thumb.png
https://www.visitmysmokies.com/wp-content/uploads/2020/07/29072020093220_thumb.png
https://www.visitmysmokies.com/wp-content/uploads/2020/07/29072020093226_thumb.png
https://www.visitmysmokies.com/wp-content/uploads/2020/07/29072020093231_thumb.png
https://www.visitmysmokies.com/wp-content/uploads/2020/07/29072020093237_thumb.png
https://www.visitmysmokies.com/wp-content/uploads/2020/07/29072020093243_thumb.png
https://www.visitmysmokies.com/wp-content/uploads/2020/07/29072020093248_thumb.png
https://www.visitmysmokies.com/wp-content/uploads/2020/07/29072020093255_thumb.png
https://www.visitmysmokies.com/wp-content/uploads/2020/07/29072020093300_thumb.png
https://www.visitmysmokies.com/wp-content/uploads/2020/07/29072020093306_thumb.png
https://www.visitmysmokies.com/wp-content/uploads/2020/07/29072020093312_thumb.png
https://www.visitmysmokies.com/wp-content/uploads/2020/07/29072020093320_thumb.png
https://www.visitmysmokies.com/wp-content/uploads/2020/07/29072020093327_thumb.png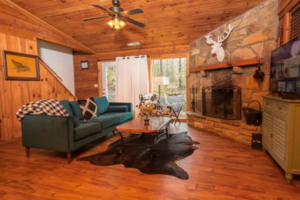 Moon Shadow
Location Details: Gatlinburg
Bedrooms: 2 Bathrooms: 2 Sleeps: 6
MoonShadow is a secluded 2BR log cabin for 4 surrounded by trees with a seasonal mountain view. Free Wifi internet. Each BR has a King bed, Smart TV +Roku, Netflix and full bath. Enjoy the picturesque setting on the porch or take a dip in the hot tub. The main level has a stocked kitchen+dining area. The living room has an original stone, wood burning fireplace and Smart TV. Outside has a charcoal grill, table, chairs. Community has 3 seasonal pools. Located in East Gatlinburg away from the hustle.

The space

Amenities: free private wifi internet, 3x Smart TVs w/ Roku + Netflix (use your own Netflix account), central AC/Heating, dishwasher, kitchen, fridge microwave, toaster, coffee maker, 2 person hot tub, wood burning fireplace, towels + linens, charcoal BBQ grill, washer + dryer, open parking, 3x community swimming pools

Bedroom 1: king size bed;
Bedroom 2: king size bed;
2 full bathrooms

Cleaning

Our dedicated team (not a big cleaning company) cleans our properties. The team wipes down with disinfectant of all surfaces each clean using bleach where appropriate. Our property manager does pre and post stay inspections as well with a full set of cleaning supplies to supplement if ever needed. Hot tubs are drained, sanitized and refilled with fresh clean water for each guest.

Guest access

Weather and season permitting, there is a pool (Memorial Day to Labor Day) and a community club house that can be rented. Fireplaces are seasonally available Oct 1 to Mar 31.

Other things to note

There are some animals out there. Bears call the Smokies their home and you can see them around. Please do not feed them or get close.
Amenities
Fully Equipped Kitchen

Hot Tub

King Bed

Mountain View

Resort Pool

Wireless Internet

TV

Kitchen

Internet/Wifi

Washer

Indoor Fireplace
Login
Please login to your account.
Travel and Insurance page not found
Damage Insurance page not found
Triphedge Insurance page not found