https://www.visitmysmokies.com/wp-content/uploads/2020/12/31122020012008_thumb.jpg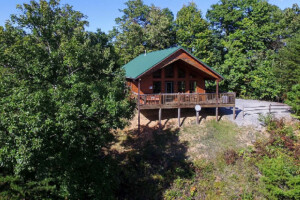 https://www.visitmysmokies.com/wp-content/uploads/2020/12/311220200120081_thumb.jpg
https://www.visitmysmokies.com/wp-content/uploads/2020/12/311220200120082_thumb.jpg
https://www.visitmysmokies.com/wp-content/uploads/2020/12/31122020012009_thumb.jpg
https://www.visitmysmokies.com/wp-content/uploads/2020/12/311220200120091_thumb.jpg
https://www.visitmysmokies.com/wp-content/uploads/2020/12/311220200120092_thumb.jpg
https://www.visitmysmokies.com/wp-content/uploads/2020/12/311220200120093_thumb.jpg
https://www.visitmysmokies.com/wp-content/uploads/2020/12/311220200120094_thumb.jpg
https://www.visitmysmokies.com/wp-content/uploads/2020/12/311220200120095_thumb.jpg
https://www.visitmysmokies.com/wp-content/uploads/2020/12/31122020012010_thumb.jpg
https://www.visitmysmokies.com/wp-content/uploads/2020/12/311220200120101_thumb.jpg
https://www.visitmysmokies.com/wp-content/uploads/2020/12/311220200120102_thumb.jpg
https://www.visitmysmokies.com/wp-content/uploads/2020/12/311220200120103_thumb.jpg
https://www.visitmysmokies.com/wp-content/uploads/2020/12/311220200120104_thumb.jpg
https://www.visitmysmokies.com/wp-content/uploads/2020/12/311220200120105_thumb.jpg
https://www.visitmysmokies.com/wp-content/uploads/2020/12/311220200120106_thumb.jpg
https://www.visitmysmokies.com/wp-content/uploads/2020/12/311220200120107_thumb.jpg
https://www.visitmysmokies.com/wp-content/uploads/2020/12/31122020012011_thumb.jpg
https://www.visitmysmokies.com/wp-content/uploads/2020/12/311220200120111_thumb.jpg
https://www.visitmysmokies.com/wp-content/uploads/2020/12/311220200120112_thumb.jpg
https://www.visitmysmokies.com/wp-content/uploads/2020/12/31122020012012_thumb.jpg
https://www.visitmysmokies.com/wp-content/uploads/2020/12/311220200120121_thumb.jpg
https://www.visitmysmokies.com/wp-content/uploads/2020/12/311220200120122_thumb.jpg
https://www.visitmysmokies.com/wp-content/uploads/2020/12/31122020012013_thumb.jpg
https://www.visitmysmokies.com/wp-content/uploads/2020/12/311220200120131_thumb.jpg
https://www.visitmysmokies.com/wp-content/uploads/2020/12/311220200120132_thumb.jpg
Unforgettable
Location Details: Sevierville
Bedrooms: 1 Bathrooms: 2 Sleeps: 6
This new one-bedroom cabin is the perfect honeymoon getaway. Nestled in a cozy woodland setting, it provides total seclusion and serenity with all the comforts of home. There is a King-size bed in the master bedroom and a sleeper sofa in the living room. Get cozy in front of the fireplace or take turns on the professional massage table for a relaxing evening. Enjoy the hot tub on the covered deck in complete privacy, or slip into the heart-shaped jacuzzi and soak your cares away. Unforgettable sleeps up to 4 adults and is ideal for a romantic weekend or honeymoon in the mountains.
Amenities
Fully Equipped Kitchen

Hot Tub

King Bed

Mountain View

Resort Pool

Satellite / Cable TV

Kitchen

Indoor Fireplace
Login
Please login to your account.
Travel and Insurance page not found
Damage Insurance page not found
Triphedge Insurance page not found