For more booking info, click here!
Volunteer Cabin Rentals
3781 Wears Valley Road, TN37862
(865) 428-6450
Location, location, location--Volunteer Cabin Rentals' cabins take full advantage of the spectacular views from the mountain ridges that surround Wears Valley as well as the graceful views from the gently rolling valley floor. And, for those who want to be alone, several VCR cabins offer great privacy and seclusion by being snuggled into some of the valley's heaviest woodlands. From a secluded Smoky mountain cabin with a cozy jacuzzi to a large mountain chalet with a family hot tub, you can pick the one that is just right for you when you choose Volunteer Cabin Rentals. Spend your Smoky Mountain honeymoon, family vacation, reunion, or professional retreat in a VCR cabin to take full advantage of beautiful Wears Valley and the surrounding mountain area. You can spend the day at Dollywood or shop the malls, hike the mountains or browse the antique shops, take in a great show at a live theater or play your favorite games at the amusement outlets, play a round of golf or several rounds
Current Specials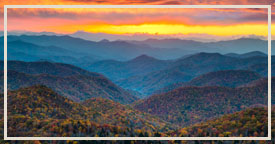 Year Round Special
This offer does not apply to previous bookings and can not be combined with other offers, specials or coupons.
Make a reservation for a week or more and your seventh night is free. To receive this free night, yo
Property Rentals by Volunteer Cabin Rentals
Paradise Found
3 Bedrooms, 4 Bathrooms · Sevierville
This three-bedroom cabin was built to take advantage of its greatest asset-its views of the Great Sm
Papa Bear's Den
5 Bedrooms, 5 Bathrooms · Sevierville
This modern 5 bedroom, 5 bath mountain lodge is a residence in the upscale Parkside Village neighbor
Brookstone Lodge
6 Bedrooms, 6 Bathrooms · Sevierville
This spectacular six-bedroom cabin is fully furnished with all the comforts of home. It features six
Sunset Pointe
5 Bedrooms, 6 Bathrooms · Sevierville
This beautiful cabin is on a high ridge in Wilderness Mountain, and has a majestic view of the valle
The Pinnacle
6 Bedrooms, 6 Bathrooms · Sevierville
he Pinnacle is located 1990 feet above sea level and captures the stunningly beautiful 360 degree un
Western Sky
2 Bedrooms, 2 Bathrooms · Sevierville
This beautiful cabin is on a high ridge in Wilderness Mountain and has a majestic view of the valley