Cities & regions
Cities & regions
You'll find that Sevier County is a magical place to visit. The county, made up of three cities – Sevierville, Pigeon Forge and Gatlinburg – features some of the best attractions, festivals and events you've ever experienced, along with the best lodging. You won't find mountain views anywhere else like these in the Great Smoky Mountains!

Sevier County
Sevier County is home to the popular areas of Sevierville (the largest city), Pigeon Forge and Gatlinburg as well as smaller communities like Wears Valley. It takes its name from Governor John Sevier who played a part in settling the area. Today, Sevier County has become a popular vacation destination, filled with a variety of attractions and restaurants. Most notably, part of the Great Smoky Mountains National Park is within Sevier County.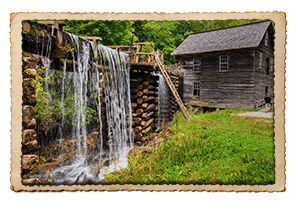 Smoky Mountains National Park
With over 11 million visitors each year, the Great Smoky Mountains National Park is, by far, the most visited national park in the United States. There's over 800 square miles of land that is made up of hiking trails, driving tours and historic sites, so there's a way for everyone to see the Smokies! Other popular things to do include viewing wildlife, taking a picnic and stopping in to check out the Sugarlands and Cades Cove visitor centers.
Pigeon Forge
One of our major cities is Pigeon Forge, located in the heart of the Smokies. When the Dollywood theme park opened in the late 1980s, this small town suddenly grew into a major travel destination with more than 10 million visitors annually.
Wears Valley
We like to refer to Wears Valley as one of the best kept secrets in the Smoky Mountain area. Wears Valley is known for its calm, quiet atmosphere and beautiful scenery. Many visitors like to take at least a day to spend in Wears Valley, visiting local shops and eateries and exploring the hiking trails on the Wears Valley side of the mountains!
Sevierville
Sevierville is the county seat and hometown of Dolly Parton. Visitors can find an abundance of entertainment options on their vacation, such as the NASCAR SpeedPark, Rainforest Adventure Discovery Zoo, and the area's largest outlet mall. Sevierville also has wonderful golf courses, great dining and more!
Visit the Great Smoky Mountains and have the vacation of a lifetime!