https://img.bookonthebrightside.com/fireside/original/18111.jpg
https://img.bookonthebrightside.com/fireside/original/18091.jpg
https://img.bookonthebrightside.com/fireside/original/18092.jpg
https://img.bookonthebrightside.com/fireside/original/18093.jpg
https://img.bookonthebrightside.com/fireside/original/18094.jpg
https://img.bookonthebrightside.com/fireside/original/18095.jpg
https://img.bookonthebrightside.com/fireside/original/18096.jpg
https://img.bookonthebrightside.com/fireside/original/18097.jpg
https://img.bookonthebrightside.com/fireside/original/18098.jpg
https://img.bookonthebrightside.com/fireside/original/18099.jpg
https://img.bookonthebrightside.com/fireside/original/18100.jpg
https://img.bookonthebrightside.com/fireside/original/18101.jpg
https://img.bookonthebrightside.com/fireside/original/18102.jpg
https://img.bookonthebrightside.com/fireside/original/18103.jpg
https://img.bookonthebrightside.com/fireside/original/18104.jpg
https://img.bookonthebrightside.com/fireside/original/18105.jpg
https://img.bookonthebrightside.com/fireside/original/18106.jpg
https://img.bookonthebrightside.com/fireside/original/18107.jpg
https://img.bookonthebrightside.com/fireside/original/18108.jpg
https://img.bookonthebrightside.com/fireside/original/18109.jpg
https://img.bookonthebrightside.com/fireside/original/18110.jpg
https://img.bookonthebrightside.com/fireside/original/18111.jpg
https://img.bookonthebrightside.com/fireside/original/18112.jpg
https://img.bookonthebrightside.com/fireside/original/18113.jpg
https://img.bookonthebrightside.com/fireside/original/18114.jpg
https://img.bookonthebrightside.com/fireside/original/18115.jpg
https://img.bookonthebrightside.com/fireside/original/18116.jpg
https://img.bookonthebrightside.com/fireside/original/18117.jpg
https://img.bookonthebrightside.com/fireside/original/18118.jpg
https://img.bookonthebrightside.com/fireside/original/18090.jpg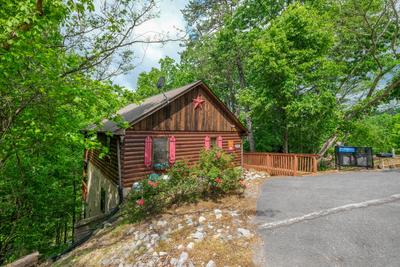 https://img.bookonthebrightside.com/fireside/original/18157.jpg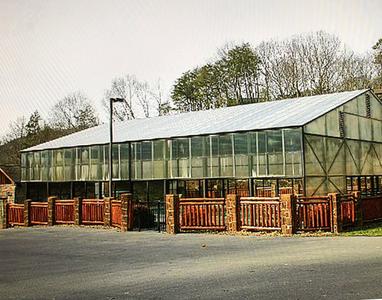 https://img.bookonthebrightside.com/fireside/original/18158.jpg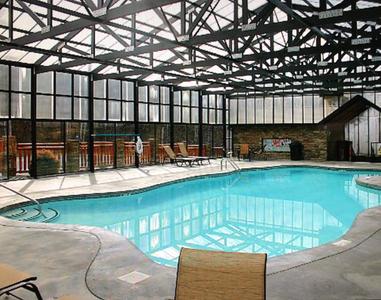 https://img.bookonthebrightside.com/fireside/original/18159.jpg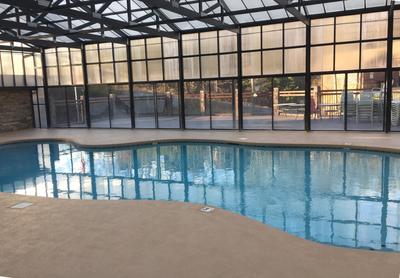 https://img.bookonthebrightside.com/fireside/original/18840.jpg
https://img.bookonthebrightside.com/fireside/original/18841.jpg
Just Hanging Out
Location Details: Sevierville
Bedrooms: 3 Bathrooms: 2 Sleeps: 8
Just Hanging Out
Convenient to Pigeon Forge Family Retreat Cabin Rental- Unit 510 "Just Hanging Out" is perfect for your next family getaway. Easy Ramp access leads to the front door for a no step entry. When you step inside Just Hanging Out, you are welcomed with warmth of the wood interior, kitchen with stainless steel appliances, and a table to seat 6 in the dining Room. The living room features a flat screen television and a gas fireplace (Operational October-April). On the main level there is a king size bed in the bedroom and a bathroom located on the same level. Going to the lower level enjoy the game-room area with pool table, bar area, seating area for two, and two bedrooms. The lower level also features a stackable washer/dryer unit. The two bedrooms feature a king size bed in the bedroom. This is perfect for a fun family getaway. The porch areas are covered, and the upper deck features a hot tub and rockers, and the downstairs features a swing and corn hole boards. Step out on the porch to enjoy hearing Dollywood's Train. You are just a short distance to the entrance of Dollywood and Dolly's Splash Country. We even offer discount Dollywood Tickets for your stay. Just when you think this cabin has it all, don't forget about the indoor swimming pool access the Hidden Springs Resort features. This cabin sleeps 8 offering a sofa sleeper., nonsmoking, no pets please.
Amenities
Hot Tub

Washer/Dryer

Microwave

Towels & Linens

Fireplace: Gas

Dishwasher

Pool Table

Arcade Game

Grill: Charcoal

Swimming Pool Access

Levels

Sleeper Sofa

NON-SMOKING

DVD Player

Central Heat and Air

Covered Outdoor Porch

Coffee Maker

Flat Screen Televisions

Internet Access

King Bed(s)

Parking

Distance from the Main Parkway

Dining Area Seating

Driveway: Paved Flat
Login
Please login to your account.
Travel and Insurance page not found
Damage Insurance page not found
Triphedge Insurance page not found