https://img.bookonthebrightside.com/smokymountain/original/81545.jpg
https://img.bookonthebrightside.com/smokymountain/original/71613.jpg
https://img.bookonthebrightside.com/smokymountain/original/71611.jpg
https://img.bookonthebrightside.com/smokymountain/original/81546.jpg
https://img.bookonthebrightside.com/smokymountain/original/81547.jpg
https://img.bookonthebrightside.com/smokymountain/original/81548.jpg
https://img.bookonthebrightside.com/smokymountain/original/81549.jpg
https://img.bookonthebrightside.com/smokymountain/original/81550.jpg
https://img.bookonthebrightside.com/smokymountain/original/81551.jpg
https://img.bookonthebrightside.com/smokymountain/original/71620.jpg
https://img.bookonthebrightside.com/smokymountain/original/81552.jpg
https://img.bookonthebrightside.com/smokymountain/original/81553.jpg
https://img.bookonthebrightside.com/smokymountain/original/71622.jpg
https://img.bookonthebrightside.com/smokymountain/original/71624.jpg
https://img.bookonthebrightside.com/smokymountain/original/81554.jpg
https://img.bookonthebrightside.com/smokymountain/original/81555.jpg
https://img.bookonthebrightside.com/smokymountain/original/71626.jpg
https://img.bookonthebrightside.com/smokymountain/original/71628.jpg
https://img.bookonthebrightside.com/smokymountain/original/71640.jpg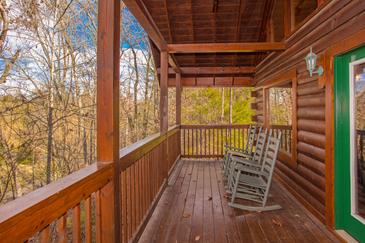 https://img.bookonthebrightside.com/smokymountain/original/71638.jpg
https://img.bookonthebrightside.com/smokymountain/original/81556.jpg
https://img.bookonthebrightside.com/smokymountain/original/81557.jpg
https://img.bookonthebrightside.com/smokymountain/original/81558.jpg
https://img.bookonthebrightside.com/smokymountain/original/71632.jpg
https://img.bookonthebrightside.com/smokymountain/original/71633.jpg
https://img.bookonthebrightside.com/smokymountain/original/81559.jpg
https://img.bookonthebrightside.com/smokymountain/original/81560.jpg
https://img.bookonthebrightside.com/smokymountain/original/81561.jpg
https://img.bookonthebrightside.com/smokymountain/original/71636.jpg
https://img.bookonthebrightside.com/smokymountain/original/71637.jpg
https://img.bookonthebrightside.com/smokymountain/original/81562.jpg
https://img.bookonthebrightside.com/smokymountain/original/71641.jpg
https://img.bookonthebrightside.com/smokymountain/original/81563.jpg
https://img.bookonthebrightside.com/smokymountain/original/81564.jpg
https://img.bookonthebrightside.com/smokymountain/original/81565.jpg
https://img.bookonthebrightside.com/smokymountain/original/81566.jpg
https://img.bookonthebrightside.com/smokymountain/original/81567.jpg
https://img.bookonthebrightside.com/smokymountain/original/81568.jpg
https://img.bookonthebrightside.com/smokymountain/original/81569.jpg
https://img.bookonthebrightside.com/smokymountain/original/81570.jpg
https://img.bookonthebrightside.com/smokymountain/original/71649.jpg
https://img.bookonthebrightside.com/smokymountain/original/71651.jpg
https://img.bookonthebrightside.com/smokymountain/original/81571.jpg
https://img.bookonthebrightside.com/smokymountain/original/71653.jpg
https://img.bookonthebrightside.com/smokymountain/original/71652.jpg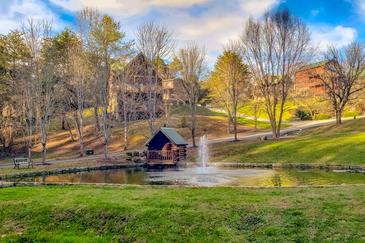 https://img.bookonthebrightside.com/smokymountain/original/71654.jpg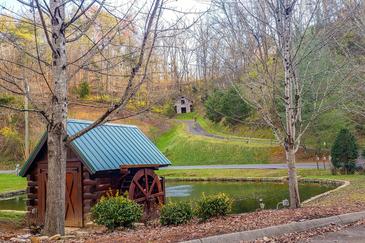 https://img.bookonthebrightside.com/smokymountain/original/81573.jpg
https://img.bookonthebrightside.com/smokymountain/original/81572.jpg
https://img.bookonthebrightside.com/smokymountain/original/81574.jpg
https://img.bookonthebrightside.com/smokymountain/original/81575.jpg
https://img.bookonthebrightside.com/smokymountain/original/81576.jpg
https://img.bookonthebrightside.com/smokymountain/original/81577.jpg
https://img.bookonthebrightside.com/smokymountain/original/81578.jpg
https://img.bookonthebrightside.com/smokymountain/original/81579.jpg
https://img.bookonthebrightside.com/smokymountain/original/81580.jpg
https://img.bookonthebrightside.com/smokymountain/original/81581.jpg
https://img.bookonthebrightside.com/smokymountain/original/81582.jpg
https://img.bookonthebrightside.com/smokymountain/original/81583.jpg
https://img.bookonthebrightside.com/smokymountain/original/81584.jpg
https://img.bookonthebrightside.com/smokymountain/original/81585.jpg
https://img.bookonthebrightside.com/smokymountain/original/81586.jpg
https://img.bookonthebrightside.com/smokymountain/original/81587.jpg
https://img.bookonthebrightside.com/smokymountain/original/81588.jpg
https://img.bookonthebrightside.com/smokymountain/original/81589.jpg
https://img.bookonthebrightside.com/smokymountain/original/81590.jpg
A Time To Gather
Location Details: Sevierville
Bedrooms: 7 Bathrooms: 8 Sleeps: 20
A Time To Gather

Welcome to A Time to Gather! This newly listed three story 7 bedroom, 7 and a half bath cabin located in Cabins at the Crossing Resort just minutes from action packed Pigeon Forge and the Tanger Outlet Malls. A Time to Gather offers parking for 4 vehicles (depending on size), a hot tub, pool table,and an arcade.

Entry level of the cabin offers the living area, kitchen, dining, 2 bedrooms, and 2 and a half bathrooms. Relax in the living area and let the gas fireplace create the perfect cozy environment while you catch up on your favorite TV shows! A fully-equipped kitchen offers all the necessities to create unforgettable family dinners with all the appliances, cookware, and tableware you will need. Seating for 8 is provided at the dining table and an additional 4 at the kitchen island, so there is plenty of space for everyone to enjoy their favorite meal. After a day of sightseeing retire to either of the 2 enclosed bedrooms on this level each offering a King sized bed, TV, and an attached (one with a tub/shower and one with a shower stall) bathroom. Step out onto the deck and rock your worries away in one of the rocking chairs.

The upper level of this cabin features 2 master bedrooms each offering a King size bed, TV, private jetted tub, gas fireplace, and an attached (tub/shower) bathroom with deck access.

Travel downstairs to the lower level to find the sitting area, hot tub, game area, 3 bedrooms, and 3 bathrooms. Grab some snacks and settle in for a movie night around the HDTV. Settle old rivalries with a game of pool or beat your high score on the arcade! After a day of sightseeing retire to either of the 3 bedrooms on this level one offering a King size bed and an HDTV while the other 2 bedrooms offer a queen bunk bed. Each bedroom will come with a private attached (tub/shower) bathroom. A washer/dryer is also located on this level for your convenience. Step out on the deck to find a soothing hot tub and plenty of seating where guests can relax after a full day of fun.

If A Time to Gather is reserved, or you are looking for more space, check out the beautiful 7 bedroom neighboring cabin, 7th Heaven, to accommodate your whole party.

Guests are provided with a complimentary Luxury Pass, offering a free ticket daily to several of the area's most popular attractions.
See under AREA INFO for more details, rules, & restrictions.

Be sure to explore other nearby attractions including Ober Gatlinburg, The Arts & Crafts Community in Gatlinburg, Anakeesta Gatlinburg, Dollywood, Splash Country, and The Island!
Amenities
Hot Tub

Game Room

Washer/Dryer

PETS-NOT ALLOWED

DVD Player

Fireplace: Gas Fireplace

WiFi / Internet

Fireplace 2: Gas Fireplace

Fireplace 3: Gas Fireplace

Jacuzzi / Jetted Tub

Resort Pool Access
Login
Please login to your account.
Travel and Insurance page not found
Damage Insurance page not found
Triphedge Insurance page not found