For more booking info, click here!
Timber Tops Luxury Cabin Rentals
1440 Upper Middle Creek Road, Sevierville, TN, 37876, TN37863
(865) 429-0831
Guest staying with Timber Tops Cabins Rentals (voted the #1 Cabin Rental Company) will find affordable luxury in the Smoky Mountains. Timber Tops offers cabins convenient to all the action in the areas cities, Pigeon Forge, Sevierville and Gatlinburg. With over 280 cabins to choose from, finding the perfect cabin is easy. Guest will also find that Timber Tops Luxury Cabin Rentals offer More Than A Cabin, all guest receive a Timber Tops Luxury Pass, which includes free attraction tickets. Make Timber Tops part of your Smoky Mountain Memories with cabin sizes from perfect Honeymoon cabins to 17 bedroom Family Lodges and amenities including Spectacular Views, Indoor Pools, Seclusion, Fire Pits and Home Theaters. Timber Tops is Locally Owned and Operated and Available to Guest 24hours a day! Reserve online at YourCabin.com or call 1-866-846-2938
Current Specials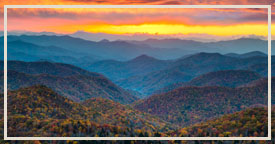 NOV 2020: 20% OFF!
Get 20% OFF On Select Cabins During NOV 2020! INCLUDES WEEKENDS! Book ONLINE Now or Phone 877-54
Property Rentals by Timber Tops Luxury Cabin Rentals
High On The View
6 Bedrooms, 4 Bathrooms · Sevierville
High On The View is a magnificent, elegantly furnished log cabin with a spectacular view, located in
Splash With A View
4 Bedrooms, 4.5 Bathrooms · Sevierville
Splash With A View is a brand new 3 -story, ultra-luxury cabin nestled in the mountains near the Gre
A Bear's Mountain View
6 Bedrooms, 5 Bathrooms · Sevierville
A Bear's Mountain View is a spacious, three-level log cabin offering an open floor plan with top a
The Majestic
8 Bedrooms, 9.5 Bathrooms · Pigeon Forge
The Majestic is a gorgeous eight bedroom, four story, nine and a half bathroom cabin that sleeps 22
Grand Mountain Splash
8 Bedrooms, 4.5 Bathrooms · Sevierville
Grand Mountain Splash is a huge luxury lodge that has it all. With over 5000 sqft of space, this bea
Smoky Mountain High
7 Bedrooms, 5 Bathrooms · Pigeon Forge
Welcome to Smoky Mountain High! This 3-story, log cabin features top amenities, a wooded view, Resor
The Tree House
1 Bedrooms, 1 Bathrooms · Gatlinburg
The Tree House is a well appointed, romantic, one bedroom log cabin for two. This couple's cabin c
Smoky Ridge Lodge
7 Bedrooms, 4.5 Bathrooms · Sevierville
Smoky Ridge Lodge is a beautiful 4-story log cabin featuring top amenities, a Mountain View, Resort
The Swimming Hole
1 Bedrooms, 2.5 Bathrooms · Gatlinburg
The Swimming Hole represents the ultimate in luxury; nothing compares to this Gatlinburg cabin renta