https://img.bookonthebrightside.com/smokymountain/original/90704.jpg
https://img.bookonthebrightside.com/smokymountain/original/90706.jpg
https://img.bookonthebrightside.com/smokymountain/original/90670.jpg
https://img.bookonthebrightside.com/smokymountain/original/90680.jpg
https://img.bookonthebrightside.com/smokymountain/original/90700.jpg
https://img.bookonthebrightside.com/smokymountain/original/90661.jpg
https://img.bookonthebrightside.com/smokymountain/original/90660.jpg
https://img.bookonthebrightside.com/smokymountain/original/90671.jpg
https://img.bookonthebrightside.com/smokymountain/original/90673.jpg
https://img.bookonthebrightside.com/smokymountain/original/90672.jpg
https://img.bookonthebrightside.com/smokymountain/original/90666.jpg
https://img.bookonthebrightside.com/smokymountain/original/90668.jpg
https://img.bookonthebrightside.com/smokymountain/original/90663.jpg
https://img.bookonthebrightside.com/smokymountain/original/90667.jpg
https://img.bookonthebrightside.com/smokymountain/original/90665.jpg
https://img.bookonthebrightside.com/smokymountain/original/90669.jpg
https://img.bookonthebrightside.com/smokymountain/original/90674.jpg
https://img.bookonthebrightside.com/smokymountain/original/90675.jpg
https://img.bookonthebrightside.com/smokymountain/original/90676.jpg
https://img.bookonthebrightside.com/smokymountain/original/90677.jpg
https://img.bookonthebrightside.com/smokymountain/original/90678.jpg
https://img.bookonthebrightside.com/smokymountain/original/90679.jpg
https://img.bookonthebrightside.com/smokymountain/original/90682.jpg
https://img.bookonthebrightside.com/smokymountain/original/90681.jpg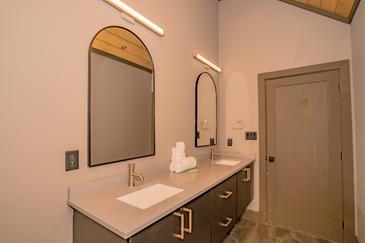 https://img.bookonthebrightside.com/smokymountain/original/90683.jpg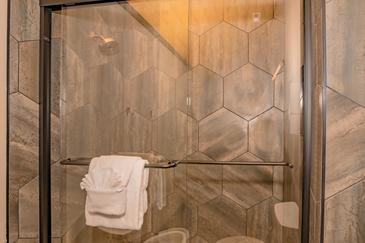 https://img.bookonthebrightside.com/smokymountain/original/90685.jpg
https://img.bookonthebrightside.com/smokymountain/original/90684.jpg
https://img.bookonthebrightside.com/smokymountain/original/90686.jpg
https://img.bookonthebrightside.com/smokymountain/original/90687.jpg
https://img.bookonthebrightside.com/smokymountain/original/90688.jpg
https://img.bookonthebrightside.com/smokymountain/original/90691.jpg
https://img.bookonthebrightside.com/smokymountain/original/90690.jpg
https://img.bookonthebrightside.com/smokymountain/original/90689.jpg
https://img.bookonthebrightside.com/smokymountain/original/90692.jpg
https://img.bookonthebrightside.com/smokymountain/original/90693.jpg
https://img.bookonthebrightside.com/smokymountain/original/90695.jpg
https://img.bookonthebrightside.com/smokymountain/original/90697.jpg
https://img.bookonthebrightside.com/smokymountain/original/90698.jpg
https://img.bookonthebrightside.com/smokymountain/original/90696.jpg
https://img.bookonthebrightside.com/smokymountain/original/90694.jpg
https://img.bookonthebrightside.com/smokymountain/original/90699.jpg
https://img.bookonthebrightside.com/smokymountain/original/90702.jpg
https://img.bookonthebrightside.com/smokymountain/original/90707.jpg
https://img.bookonthebrightside.com/smokymountain/original/90705.jpg
https://img.bookonthebrightside.com/smokymountain/original/90701.jpg
https://img.bookonthebrightside.com/smokymountain/original/90703.jpg
https://img.bookonthebrightside.com/smokymountain/original/90662.jpg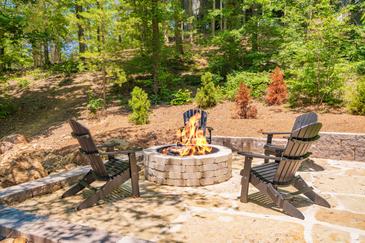 https://img.bookonthebrightside.com/smokymountain/original/90664.jpg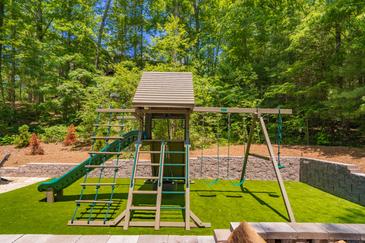 Modern Mountain Majesty
Location Details: Sevierville
Bedrooms: 3 Bathrooms: 5 Sleeps: 6
Modern Mountain Majesty

Indoor-Pool, Mtn View, Secluded, Theater, Game Room, Yard, Fire Pit, SIGNATURE SERIES, near Attractions!

Welcome to Modern Mountain Majesty! Located in the prestigious Cedar Falls Resort is this 5,000 square feet, beautiful modern-rustic home with 3 bedrooms plus loft bedroom, 4.5 bathrooms and sits on a private piece of land with partial mountain views. This 3-story spacious cabin offers every luxury and caters to the discerning traveler seeking a unique and luxurious vacation experience in The Great Smoky Mountains. The cabin offers an indoor pool, mountain views, seclusion, theater room, game room, hot tub, wifi throughout the cabin and is perfect for a small family or couples retreat.
Guests have access to the Resort facilities, including a seasonal resort pool.

With generous parking for up to 8 vehicles and easy access into the home, you enter this beautiful home, awe-struck by the amazing detail and finishes as you make your way through the home.

FIREWORKS PROHIBITED. No use or display of fireworks or similar pyrotechnics of any kind shall be allowed or permitted in the resort at any time.

Guests are provided with a complimentary Luxury Pass, offering a free ticket daily to several of the area's most popular attractions.
See under AREA INFO for more details, rules, & restrictions.

Be sure to explore other nearby attractions including Ober Gatlinburg, The Arts & Crafts Community in Gatlinburg, Anakeesta Gatlinburg, Dollywood, Splash Country, and The Island!

Modern Mountain Majesty is perfect for guests who appreciate the finer tastes in life. This is where you are going to make memories that will last you a life-time.
Amenities
Hot Tub

Game Room

Washer/Dryer

PETS-NOT ALLOWED

Fireplace: Gas Fireplace

WiFi / Internet

Resort Pool Access
Login
Please login to your account.
Travel and Insurance page not found
Damage Insurance page not found
Triphedge Insurance page not found