https://www.visitmysmokies.com/wp-content/uploads/2020/11/24112020022725_thumb.jpg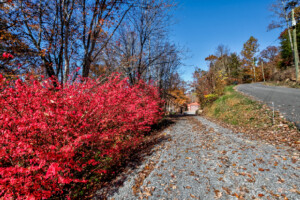 https://www.visitmysmokies.com/wp-content/uploads/2020/11/24112020022727_thumb.jpg
https://www.visitmysmokies.com/wp-content/uploads/2020/11/24112020022728_thumb.jpg
https://www.visitmysmokies.com/wp-content/uploads/2020/11/24112020022730_thumb.jpg
https://www.visitmysmokies.com/wp-content/uploads/2020/11/24112020022731_thumb.jpg
https://www.visitmysmokies.com/wp-content/uploads/2020/11/24112020022732_thumb.jpg
https://www.visitmysmokies.com/wp-content/uploads/2020/11/24112020022734_thumb.jpg
https://www.visitmysmokies.com/wp-content/uploads/2020/11/24112020022735_thumb.jpg
https://www.visitmysmokies.com/wp-content/uploads/2020/11/24112020022736_thumb.jpg
https://www.visitmysmokies.com/wp-content/uploads/2020/11/24112020022737_thumb.jpg
https://www.visitmysmokies.com/wp-content/uploads/2020/11/24112020022738_thumb.jpg
https://www.visitmysmokies.com/wp-content/uploads/2020/11/24112020022740_thumb.jpg
https://www.visitmysmokies.com/wp-content/uploads/2020/11/24112020022741_thumb.jpg
https://www.visitmysmokies.com/wp-content/uploads/2020/11/24112020022743_thumb.jpg
https://www.visitmysmokies.com/wp-content/uploads/2020/11/24112020022744_thumb.jpg
https://www.visitmysmokies.com/wp-content/uploads/2020/11/24112020022746_thumb.jpg
https://www.visitmysmokies.com/wp-content/uploads/2020/11/24112020022747_thumb.jpg
https://www.visitmysmokies.com/wp-content/uploads/2020/11/24112020022748_thumb.jpg
https://www.visitmysmokies.com/wp-content/uploads/2020/11/24112020022749_thumb.jpg
https://www.visitmysmokies.com/wp-content/uploads/2020/11/24112020022750_thumb.jpg
https://www.visitmysmokies.com/wp-content/uploads/2020/11/24112020022752_thumb.jpg
https://www.visitmysmokies.com/wp-content/uploads/2020/11/24112020022753_thumb.jpg
https://www.visitmysmokies.com/wp-content/uploads/2020/11/241120200227531_thumb.jpg
https://www.visitmysmokies.com/wp-content/uploads/2020/11/24112020022754_thumb.jpg
https://www.visitmysmokies.com/wp-content/uploads/2020/11/24112020022755_thumb.jpg
https://www.visitmysmokies.com/wp-content/uploads/2020/11/24112020022756_thumb.jpg
https://www.visitmysmokies.com/wp-content/uploads/2020/11/24112020022757_thumb.jpg
https://www.visitmysmokies.com/wp-content/uploads/2020/11/24112020022758_thumb.jpg
https://www.visitmysmokies.com/wp-content/uploads/2020/11/24112020022759_thumb.jpg
https://www.visitmysmokies.com/wp-content/uploads/2020/11/24112020022800_thumb.jpg
https://www.visitmysmokies.com/wp-content/uploads/2020/11/24112020022801_thumb.jpg
https://www.visitmysmokies.com/wp-content/uploads/2020/11/24112020022803_thumb.jpg
https://www.visitmysmokies.com/wp-content/uploads/2020/11/24112020022804_thumb.jpg
https://www.visitmysmokies.com/wp-content/uploads/2020/11/24112020022806_thumb.jpg
https://www.visitmysmokies.com/wp-content/uploads/2020/11/24112020022809_thumb.jpg
https://www.visitmysmokies.com/wp-content/uploads/2020/11/24112020022810_thumb.jpg
https://www.visitmysmokies.com/wp-content/uploads/2020/11/24112020022811_thumb.jpg
https://www.visitmysmokies.com/wp-content/uploads/2020/11/24112020022812_thumb.jpg
https://www.visitmysmokies.com/wp-content/uploads/2020/11/24112020022814_thumb.jpg
https://www.visitmysmokies.com/wp-content/uploads/2020/11/24112020022816_thumb.jpg
https://www.visitmysmokies.com/wp-content/uploads/2020/11/24112020022818_thumb.jpg
https://www.visitmysmokies.com/wp-content/uploads/2020/11/241120200228181_thumb.jpg
https://www.visitmysmokies.com/wp-content/uploads/2020/11/24112020022819_thumb.jpg
https://www.visitmysmokies.com/wp-content/uploads/2020/11/24112020022820_thumb.jpg
https://www.visitmysmokies.com/wp-content/uploads/2020/11/24112020022821_thumb.jpg
https://www.visitmysmokies.com/wp-content/uploads/2020/11/24112020022822_thumb.jpg
https://www.visitmysmokies.com/wp-content/uploads/2020/11/24112020022823_thumb.jpg
https://www.visitmysmokies.com/wp-content/uploads/2020/11/24112020022824_thumb.jpg
https://www.visitmysmokies.com/wp-content/uploads/2020/11/24112020022825_thumb.jpg
https://www.visitmysmokies.com/wp-content/uploads/2020/11/24112020022826_thumb.jpg
https://www.visitmysmokies.com/wp-content/uploads/2020/11/24112020022828_thumb.jpg
https://www.visitmysmokies.com/wp-content/uploads/2020/11/241120200228281_thumb.jpg
https://www.visitmysmokies.com/wp-content/uploads/2020/11/24112020022829_thumb.jpg
https://www.visitmysmokies.com/wp-content/uploads/2020/11/24112020022830_thumb.jpg
https://www.visitmysmokies.com/wp-content/uploads/2020/11/24112020022831_thumb.jpg
https://www.visitmysmokies.com/wp-content/uploads/2020/11/24112020022832_thumb.jpg
https://www.visitmysmokies.com/wp-content/uploads/2020/11/24112020022833_thumb.jpg
https://www.visitmysmokies.com/wp-content/uploads/2020/11/24112020022834_thumb.jpg
https://www.visitmysmokies.com/wp-content/uploads/2020/11/24112020022835_thumb.jpg
https://www.visitmysmokies.com/wp-content/uploads/2020/11/24112020022837_thumb.jpg
https://www.visitmysmokies.com/wp-content/uploads/2020/11/24112020022838_thumb.jpg
https://www.visitmysmokies.com/wp-content/uploads/2020/11/241120200228381_thumb.jpg
Bear Serenity
Location Details: Sevierville
Bedrooms: 3 Bathrooms: 3 Sleeps: 12
Welcome to Bear Serenity! This elegantly furnished three story log cabin offers beautiful mountain views and is nestled between Pigeon Forge and Gatlinburg! Minutes from all the attractions both towns have to offer.

Bear Serenity is just perfect for your group of up to 10! Boasting an incredible theater room, pool table, multi-game arcade, Fire Pit, beautiful mountain views and a location that just can't be beat!

On the main floor, you will find the living room, kitchen and dining area, bedroom with attached bath and a hot tub on the deck! The living room features a comfortable sleeper sofa, love-seat, and a 52 inch flat screen HDTV. Step into the kitchen and whip up your favorite meal, fully furnished with cookware and tableware meal prep is a breeze! The spacious dining room seats 8 comfortably with additional seating for 2 at the bar! The bedroom has a king bed, dresser, 42 inch HDTV attached bathroom and deck access! The deck offers rocking chairs and a hot tub for you to relax and take in the beautiful mountain views!

Upstairs you will find a loft game area furnished with a pool table, newly added multi-game arcade and seating for three. in addition to an enclosed bedroom with a king-size bed, and 26 inch TV just waiting for you to get some much needed rest and relaxation or get comfy in the seating area and read your favorite book while overlooking the mountain views!

Downstairs you will find a Home Theater, bedroom with attached bath and a lower deck area with a patio table! This amazing Home Theater features a 9 foot projection screen, satellite and surround-sound! As well as theater seating and a microwave just waiting for you to pop your movie night popcorn! A sofa sleeper is also located here for additional sleeping! The bedroom on this level features a king size bed, 42 inch HDTV and a private bath!

Please Note that we do have a single security camera mounted over the front entrance for your security and ours.
Amenities
Fully Equipped Kitchen

Hot Tub

King Bed

Game Room

Mountain View

Wireless Internet

Theatre/Media Room

Private/Secluded

TV

Satellite / Cable TV

Kitchen

Internet/Wifi

Washer

Indoor Fireplace
Login
Please login to your account.
Travel and Insurance page not found
Damage Insurance page not found
Triphedge Insurance page not found