https://www.visitmysmokies.com/wp-content/uploads/2022/04/05042022060239.jpg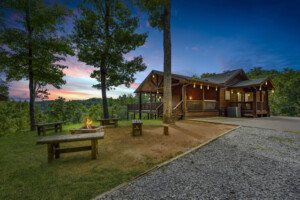 https://www.visitmysmokies.com/wp-content/uploads/2022/04/05042022060249.jpg
https://www.visitmysmokies.com/wp-content/uploads/2022/04/05042022060251.jpg
https://www.visitmysmokies.com/wp-content/uploads/2022/04/05042022060254.jpg
https://www.visitmysmokies.com/wp-content/uploads/2022/04/05042022060257.jpg
https://www.visitmysmokies.com/wp-content/uploads/2022/04/05042022060259.jpg
https://www.visitmysmokies.com/wp-content/uploads/2022/04/05042022060300.jpg
https://www.visitmysmokies.com/wp-content/uploads/2022/04/05042022060302.jpg
https://www.visitmysmokies.com/wp-content/uploads/2022/04/05042022060304.jpg
https://www.visitmysmokies.com/wp-content/uploads/2022/04/05042022060306.jpg
https://www.visitmysmokies.com/wp-content/uploads/2022/04/05042022060307.jpg
https://www.visitmysmokies.com/wp-content/uploads/2022/04/05042022060309.jpg
https://www.visitmysmokies.com/wp-content/uploads/2022/04/05042022060311.jpg
https://www.visitmysmokies.com/wp-content/uploads/2022/04/05042022060313.jpg
https://www.visitmysmokies.com/wp-content/uploads/2022/04/05042022060315.jpg
https://www.visitmysmokies.com/wp-content/uploads/2022/04/05042022060316.jpg
https://www.visitmysmokies.com/wp-content/uploads/2022/04/05042022060318.jpg
https://www.visitmysmokies.com/wp-content/uploads/2022/04/05042022060319.jpg
https://www.visitmysmokies.com/wp-content/uploads/2022/04/05042022060321.jpg
https://www.visitmysmokies.com/wp-content/uploads/2022/04/05042022060322.jpg
https://www.visitmysmokies.com/wp-content/uploads/2022/04/05042022060325.jpg
https://www.visitmysmokies.com/wp-content/uploads/2022/04/05042022060326.jpg
https://www.visitmysmokies.com/wp-content/uploads/2022/04/05042022060327.jpg
https://www.visitmysmokies.com/wp-content/uploads/2022/04/05042022060328.jpg
https://www.visitmysmokies.com/wp-content/uploads/2022/04/05042022060330.jpg
https://www.visitmysmokies.com/wp-content/uploads/2022/04/05042022060331.jpg
https://www.visitmysmokies.com/wp-content/uploads/2022/04/05042022060333.jpg
https://www.visitmysmokies.com/wp-content/uploads/2022/04/05042022060335.jpg
https://www.visitmysmokies.com/wp-content/uploads/2022/04/05042022060337.jpg
https://www.visitmysmokies.com/wp-content/uploads/2022/04/05042022060338.jpg
https://www.visitmysmokies.com/wp-content/uploads/2022/04/05042022060340.jpg
https://www.visitmysmokies.com/wp-content/uploads/2022/04/05042022060342.jpg
https://www.visitmysmokies.com/wp-content/uploads/2022/04/05042022060344.jpg
https://www.visitmysmokies.com/wp-content/uploads/2022/04/05042022060346.jpg
https://www.visitmysmokies.com/wp-content/uploads/2022/04/05042022060347.jpg
https://www.visitmysmokies.com/wp-content/uploads/2022/04/05042022060350.jpg
https://www.visitmysmokies.com/wp-content/uploads/2022/04/05042022060352.jpg
https://www.visitmysmokies.com/wp-content/uploads/2022/04/05042022060353.jpg
https://www.visitmysmokies.com/wp-content/uploads/2022/04/05042022060355.jpg
https://www.visitmysmokies.com/wp-content/uploads/2022/04/05042022060357.jpg
https://www.visitmysmokies.com/wp-content/uploads/2022/04/05042022060359.jpg
https://www.visitmysmokies.com/wp-content/uploads/2022/04/05042022060401.jpg
https://www.visitmysmokies.com/wp-content/uploads/2022/04/05042022060403.jpg
https://www.visitmysmokies.com/wp-content/uploads/2022/04/05042022060405.jpg
https://www.visitmysmokies.com/wp-content/uploads/2022/04/05042022060406.jpg
https://www.visitmysmokies.com/wp-content/uploads/2022/04/05042022060408.jpg
https://www.visitmysmokies.com/wp-content/uploads/2022/04/05042022060409.jpg
https://www.visitmysmokies.com/wp-content/uploads/2022/04/05042022060412.jpg
https://www.visitmysmokies.com/wp-content/uploads/2022/04/05042022060415.jpg
https://www.visitmysmokies.com/wp-content/uploads/2022/04/05042022060417.jpg
https://www.visitmysmokies.com/wp-content/uploads/2022/04/05042022060419.jpg
https://www.visitmysmokies.com/wp-content/uploads/2022/04/05042022060421.jpg
https://www.visitmysmokies.com/wp-content/uploads/2022/04/05042022060422.jpg
Key Bluff
Location Details: Sevierville
Bedrooms: 3 Bathrooms: 3.5 Sleeps: 9
Airy, open, and bright, Key Bluff welcomes you to two levels of convenient living. This three-bedroom, three and a half bath Pigeon Forge cabin welcomes up to nine guests with privacy and comfort. If you love smooth, sparkling hardwood, Key Bluff will delight you! Every floor, wall, and ceiling is rich, light, natural wood. You'll feel like you're in the forest's embrace, yet you'll have all the modern conveniences you want to make your cabin rental easy. The modern, spacious layout gives you plenty of room to relax.

Living Room

This supremely comfy living room features a leather couch, leather double recliner seating two, and glider rocking chair gathered around the beautiful stone fireplace. Relax in these inviting seats to watch the flat-screen TV or just enjoy the golden, warm wood tones everywhere. You can step out onto the deck through the glass doors that let you gaze at the wooded view in any weather. Bonus windows at ceiling level bring in even more light to reflect on the polished wood of the cathedral ceiling.

This Pigeon Forge cabin has an additional living area separate from the main cabin. This is the perfect spot to read a book, watch a little TV, nap, or to give children and teenagers their own living space to enjoy while vacationing in the Smokies.

Kitchen and Dining Area

Adjacent to the living area, the kitchen is ideally designed to encourage chatting with the chef. This fully equipped kitchen is stocked with all the cookware, utensils, and dinnerware you'll need to make your tastiest meals, or to experiment with new recipes. A large, convenient counter bar separates the living room and kitchen and seats four to enjoy snacks and meals, or to help with food prep.

Serve your bountiful breakfasts, casual lunches, and delicious dinners in the nearby dining area, just steps from both the kitchen and the living room in this open-plan main level. The table seats four but expands so you can gather more folks for food and fun.

Rec Room

Just off the bunk room is the rec room, with its own deck access. Try your hand at pool on the elegant, old-fashioned pool table. Rack up the colorful balls and start to see who's the best player, or teach yourself if you've never played before! Your audience can sit on the leather-topped barstools at the high-top table and snack while you play. The rec room's flat-screen TV lets you catch up on shows or movies, too.

Bedrooms

With its own en-suite full bathroom, the main level's master suite features a king-size luxuriously comfy log bed. Lie down and watch your flat-screen TV. Nearby are your private doors leading directly onto the deck. You don't have to figure out who gets the wonderful master suite, because there are two of them here at Key Bluff!

The lower level offers you a second king bedroom that's actually another master suite complete with a full, private en-suite bathroom, flat-screen TV, and lovely log bed.

Kids or teens can have their own special space in the terrific bunk room, where four log bunk beds include one extra-wide bunk. The kids get their personal flat-screen TV here too, so they can hang out and take in all the shows they've been wanting to see, without having to negotiate for screen time on your own TV upstairs. There's a full bath on this level, too, so the kids won't be dashing up and down the stairs when it's bath time.

Outdoor Spaces

Key Bluff boasts fantastic outdoor amenities to make your vacation cabin as fun outside as it is beautiful inside. On the covered upper deck, the padded wicker furniture invites you to linger and gaze at the mountain view.

Sit on the porch swing and recall your day's adventures in Pigeon Forge or sip on local fruit wine.

The generous, wraparound deck has a picnic table and grill, too. You can rock away the hours, with four rocking chairs on the second deck, on the cabin's lower level. Or soak away your cares day or night in the bubbling hot tub.

An amazing fire pit is an ideal spot for toasting marshmallows while you tell stories about your fun days in Pigeon Forge. Four rustic, custom benches surround the fire pit, so your whole clan can meet under the stars by the blazing fire.

Local Fun

At Key Bluff, you're conveniently close to Pigeon Forge's great entertainments, like these:

The Island in Pigeon Forge

Eat, shop, and play all in one exciting spot. Try laser tag, arcade games, bumper cars, rides for kids and adults, and much more. Restaurants include something for every taste, from pretzels and ice cream to memorable meals at Margaritaville, Paula Deen's Family Kitchen, and Mellow Mushroom pizza.

Smoky Mountain Alpine Coaster

Speed down a mountainside on the longest downhill ride in the country, with over a mile of track. You can dash along at up to 30 miles an hour. The coasters run in rain and snow, too, so try this thrilling ride at any time of year.

Pigeon Forge Snow

Welcome to America's first indoor snow park! At this unique snow tubing experience, you'll zip along on real snow, but in climate-controlled comfort all year long. No need for heavy coats here!
Amenities
Fully Equipped Kitchen

Hot Tub

King Bed

Game Room

Mountain View

Satellite / Cable TV

Internet/Wifi

Fireplace

Washer & Dryer

Non-Smoking

Grill
Login
Please login to your account.
Travel and Insurance page not found
Damage Insurance page not found
Triphedge Insurance page not found