https://img.bookonthebrightside.com/fireside/original/14196.jpg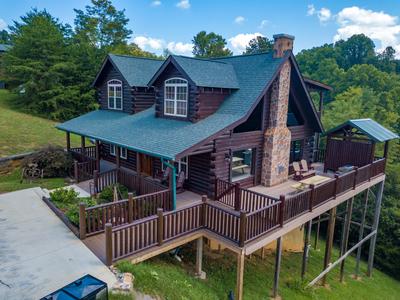 https://img.bookonthebrightside.com/fireside/original/14197.jpg
https://img.bookonthebrightside.com/fireside/original/14198.jpg
https://img.bookonthebrightside.com/fireside/original/14199.jpg
https://img.bookonthebrightside.com/fireside/original/14200.jpg
https://img.bookonthebrightside.com/fireside/original/14201.jpg
https://img.bookonthebrightside.com/fireside/original/14202.jpg
https://img.bookonthebrightside.com/fireside/original/14203.jpg
https://img.bookonthebrightside.com/fireside/original/14204.jpg
https://img.bookonthebrightside.com/fireside/original/14205.jpg
https://img.bookonthebrightside.com/fireside/original/14206.jpg
https://img.bookonthebrightside.com/fireside/original/14207.jpg
https://img.bookonthebrightside.com/fireside/original/14208.jpg
https://img.bookonthebrightside.com/fireside/original/14209.jpg
https://img.bookonthebrightside.com/fireside/original/14210.jpg
https://img.bookonthebrightside.com/fireside/original/14211.jpg
https://img.bookonthebrightside.com/fireside/original/14212.jpg
https://img.bookonthebrightside.com/fireside/original/14213.jpg
https://img.bookonthebrightside.com/fireside/original/14214.jpg
https://img.bookonthebrightside.com/fireside/original/14215.jpg
https://img.bookonthebrightside.com/fireside/original/14216.jpg
https://img.bookonthebrightside.com/fireside/original/14217.jpg
https://img.bookonthebrightside.com/fireside/original/14218.jpg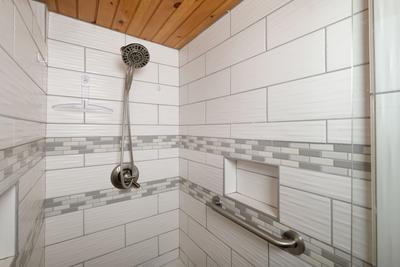 https://img.bookonthebrightside.com/fireside/original/14219.jpg
https://img.bookonthebrightside.com/fireside/original/14220.jpg
https://img.bookonthebrightside.com/fireside/original/14221.jpg
https://img.bookonthebrightside.com/fireside/original/14222.jpg
https://img.bookonthebrightside.com/fireside/original/14223.jpg
https://img.bookonthebrightside.com/fireside/original/14224.jpg
https://img.bookonthebrightside.com/fireside/original/14225.jpg
https://img.bookonthebrightside.com/fireside/original/14226.jpg
https://img.bookonthebrightside.com/fireside/original/14227.jpg
https://img.bookonthebrightside.com/fireside/original/14228.jpg
https://img.bookonthebrightside.com/fireside/original/14229.jpg
https://img.bookonthebrightside.com/fireside/original/14230.jpg
https://img.bookonthebrightside.com/fireside/original/14231.jpg
https://img.bookonthebrightside.com/fireside/original/14232.jpg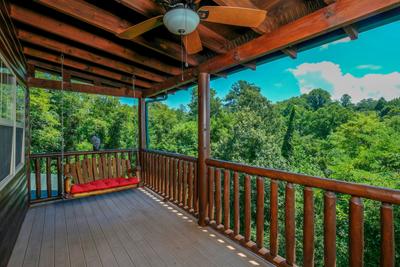 https://img.bookonthebrightside.com/fireside/original/14233.jpg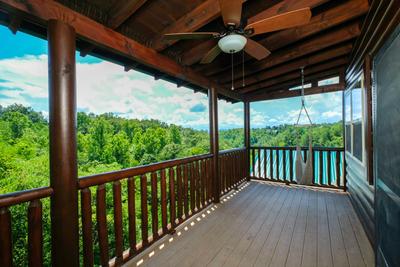 https://img.bookonthebrightside.com/fireside/original/14234.jpg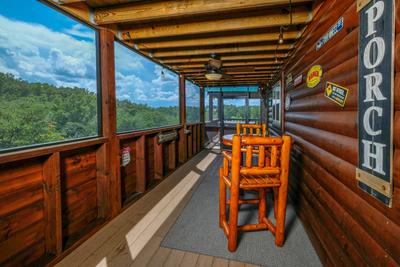 https://img.bookonthebrightside.com/fireside/original/14235.jpg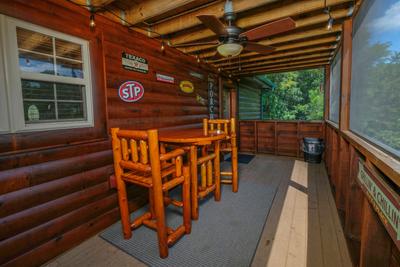 https://img.bookonthebrightside.com/fireside/original/14236.jpg
https://img.bookonthebrightside.com/fireside/original/14237.jpg
https://img.bookonthebrightside.com/fireside/original/14238.jpg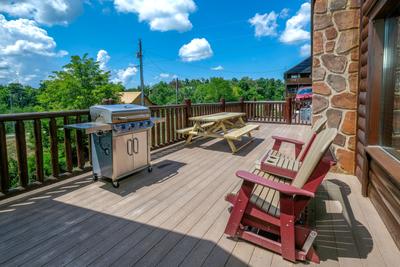 https://img.bookonthebrightside.com/fireside/original/14239.jpg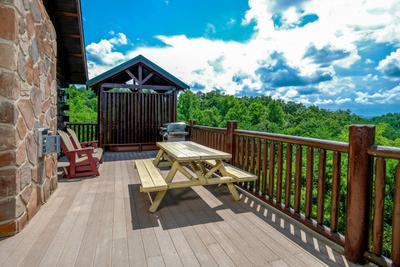 https://img.bookonthebrightside.com/fireside/original/14240.jpg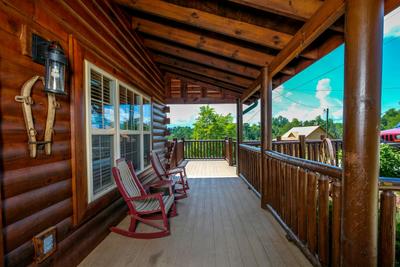 https://img.bookonthebrightside.com/fireside/original/14241.jpg
https://img.bookonthebrightside.com/fireside/original/14258.jpg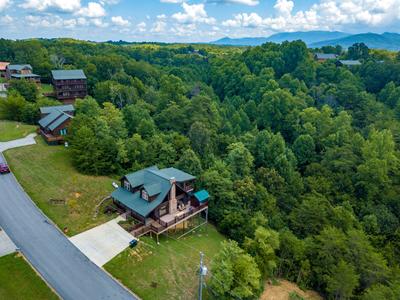 https://img.bookonthebrightside.com/fireside/original/14259.jpg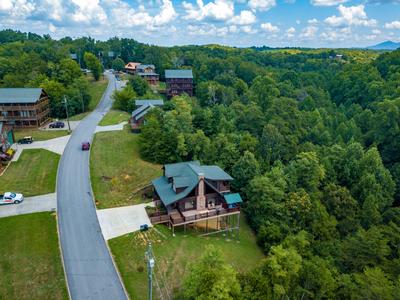 Perky Peaks Lodge
Location Details: Sevierville
Bedrooms: 2 Bathrooms: 3 Sleeps: 6
Perky Peaks Lodge
Luxury Two Bedroom Mountain View Cabin Rental-Unit 778 "Perky Peaks Lodge" is perfect for your next Smoky Mountain Getaway. Enter into the cabin from a paved ramp that leads onto the covered front porch. When you enter the cabin be amazed by the intricate woodwork throughout the cabin. Enjoy the Tree over the living room area that has wood animal carvings throughout. The living room area is made for comfort. Enjoy the 70 inch flat screen television, leather loveseat with recliners, leather couch with recliners, gas fireplace, and mountain views. The fully equipped kitchen features stainless steel appliances, granite counter tops, and bar top seating for 6. There is a half bathroom located off of the open floor plan kitchen and living room. The main level bedroom features luxury handcrafted log furniture, king size bed, and a flat screen television. The on suite master bathroom has a walk-in shower. Venture outside to the screened in back porch, great for your morning coffee, while sitting at the dinette enjoying the great views of the mountains. When you are ready to relax from all of the attractions of the day like, Douglas Lake for fishing/boating, Dollywood, Dolly's Splash Country, Comedy Barn, or Ober Gatlinburg, jump in the hot tub surrounded by a private gazebo and gaze at the mountain views. During the day feel free to relax in the luxury outdoor double gliding rocker while watching the family play a game of corn hole. There is a gas grill for your grilling needs. The upstairs loft features a theater system 70 inch flat screen television with surround sound, queen size sleeper sofa, 60-1 arcade game system, 4 person puzzle/game/card table, and views of the mountains. There is an upper level covered porch that features a double swing set, great for enjoying a cocktail. The upper level master suite features luxury hand crafted log furniture, intricate wood carvings in the lofted alcove, and an on suite master bathroom great for relaxing. Take advantage of the on suite indoor whirlpool bathtub and walk in shower. If you are looking for a cabin that is great for a luxury getaway, then pamper yourself and enjoy Perky Peaks Lodge. Wireless Internet, No Smoking, No Pets Please, Sleeps 6.
Amenities
Hot Tub

Mountain View

Washer/Dryer

Microwave

Towels & Linens

Fireplace: Gas

Dishwasher

Grill: Gas

Arcade Game

Levels

Sleeper Sofa

NON-SMOKING

Home Theater System

Central Heat and Air

Covered Outdoor Porch

Coffee Maker

Flat Screen Televisions

Internet Access

Whirlpool

King Bed(s)

Parking

Distance from the Main Parkway

Dining Area Seating

Driveway: Paved Flat

Extra 2: Mountain Views
Login
Please login to your account.
Travel and Insurance page not found
Damage Insurance page not found
Triphedge Insurance page not found