https://www.visitmysmokies.com/wp-content/uploads/2023/02/1676306831_f6f84980c305c4355b40.jpg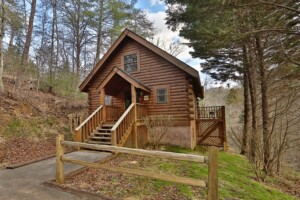 https://www.visitmysmokies.com/wp-content/uploads/2023/02/1676306780_a19597d3b2d86c3b1e1e.jpg
https://www.visitmysmokies.com/wp-content/uploads/2023/02/1676306783_893f39bada60e3f7777c.jpg
https://www.visitmysmokies.com/wp-content/uploads/2023/02/1676306788_61c3188c1a006cf5639f.jpg
https://www.visitmysmokies.com/wp-content/uploads/2023/02/1676306793_94b863e9217f018dd3bf.jpg
https://www.visitmysmokies.com/wp-content/uploads/2023/02/1676306797_c49c9cc8c79a79ba6788.jpg
https://www.visitmysmokies.com/wp-content/uploads/2023/02/1676306800_dd05dc2717aa83eac094.jpg
https://www.visitmysmokies.com/wp-content/uploads/2023/02/1676306803_4f49e5c3baaef9c3c750.jpg
https://www.visitmysmokies.com/wp-content/uploads/2023/02/1676306808_895cbb11474d86c28438.jpg
https://www.visitmysmokies.com/wp-content/uploads/2023/02/1676306812_9bdd4c369c6fb2d1105a.jpg
https://www.visitmysmokies.com/wp-content/uploads/2023/02/1676306818_91bb4b60a847f0af1d25.jpg
https://www.visitmysmokies.com/wp-content/uploads/2023/02/1676306821_b149623f7cba9b1822c9.jpg
https://www.visitmysmokies.com/wp-content/uploads/2023/02/1676306824_275299e9f7b19506de05.jpg
https://www.visitmysmokies.com/wp-content/uploads/2023/02/1676306826_8ebf2f5fa629fb12c650.jpg
https://www.visitmysmokies.com/wp-content/uploads/2023/02/1676306829_5f651d48f35ed809e053.jpg
https://www.visitmysmokies.com/wp-content/uploads/2023/02/1676307299_84b7cd00973d8ad8937b.jpg
https://www.visitmysmokies.com/wp-content/uploads/2023/02/1676307300_31b15ff4880e0d6bcbd8.jpg
https://www.visitmysmokies.com/wp-content/uploads/2023/02/1676307298_5453e730546ef8311ae1.jpg
https://www.visitmysmokies.com/wp-content/uploads/2023/02/1676307301_8629ac9ad87a03f8bcf7.jpg
https://www.visitmysmokies.com/wp-content/uploads/2023/02/1676307289_09b5c6ba5706da7cc4d6.jpg
https://www.visitmysmokies.com/wp-content/uploads/2023/02/1676307292_08e2e6d4b3e27ab37766.jpg
https://www.visitmysmokies.com/wp-content/uploads/2023/02/1676307296_02aa45834aa21f5e5d44.jpg
Misbeehavin
Location Details: Sevierville
Bedrooms: 1 Bathrooms: 1 Sleeps: 2
Open Loft Bedroom with King Bed and Television with DVD Player. One Bathroom with Jacuzzi Tub and Shower. Hot Tub on the covered Back Porch with Mountain View, Gas-log Fireplace and a Sleeper Sofa. Washer/Dryer and dishwasher. Central Heat and Air. Great for Honeymooners. Cable TV and WiFi.
Amenities
Fully Equipped Kitchen

Hot Tub

King Bed

Mountain View

Private/Secluded

Satellite / Cable TV

Internet/Wifi

Pet Friendly

Fireplace

Washer & Dryer

Pool Access

Non-Smoking

Grill
Login
Please login to your account.
Travel and Insurance page not found
Damage Insurance page not found
Triphedge Insurance page not found