https://gallery.streamlinevrs.com/units-gallery/00/03/7E/original_163709786.jpeg
https://gallery.streamlinevrs.com/units-gallery/00/03/7E/original_163709797.jpeg
https://gallery.streamlinevrs.com/units-gallery/00/03/7E/original_163709808.jpeg
https://gallery.streamlinevrs.com/units-gallery/00/03/7E/original_163709791.jpeg
https://gallery.streamlinevrs.com/units-gallery/00/03/7E/original_163709789.jpeg
https://gallery.streamlinevrs.com/units-gallery/00/03/7E/original_163709790.jpeg
https://gallery.streamlinevrs.com/units-gallery/00/03/7E/original_163709787.jpeg
https://gallery.streamlinevrs.com/units-gallery/00/03/7E/original_163709833.jpeg
https://gallery.streamlinevrs.com/units-gallery/00/03/7E/original_163709788.jpeg
https://gallery.streamlinevrs.com/units-gallery/00/03/7E/original_163709792.jpeg
https://gallery.streamlinevrs.com/units-gallery/00/03/7E/original_163709793.jpeg
https://gallery.streamlinevrs.com/units-gallery/00/03/7E/original_163709794.jpeg
https://gallery.streamlinevrs.com/units-gallery/00/03/7E/original_163709795.jpeg
https://gallery.streamlinevrs.com/units-gallery/00/03/7E/original_163709796.jpeg
https://gallery.streamlinevrs.com/units-gallery/00/03/7E/original_163709798.jpeg
https://gallery.streamlinevrs.com/units-gallery/00/03/7E/original_163709799.jpeg
https://gallery.streamlinevrs.com/units-gallery/00/03/7E/original_163709800.jpeg
https://gallery.streamlinevrs.com/units-gallery/00/03/7E/original_163709801.jpeg
https://gallery.streamlinevrs.com/units-gallery/00/03/7E/original_163709829.jpeg
https://gallery.streamlinevrs.com/units-gallery/00/03/7E/original_163709832.jpeg
https://gallery.streamlinevrs.com/units-gallery/00/03/7E/original_163709831.jpeg
https://gallery.streamlinevrs.com/units-gallery/00/03/7E/original_163709830.jpeg
https://gallery.streamlinevrs.com/units-gallery/00/03/7E/original_163709802.jpeg
https://gallery.streamlinevrs.com/units-gallery/00/03/7E/original_163709803.jpeg
https://gallery.streamlinevrs.com/units-gallery/00/03/7E/original_163709805.jpeg
https://gallery.streamlinevrs.com/units-gallery/00/03/7E/original_163709804.jpeg
https://gallery.streamlinevrs.com/units-gallery/00/03/7E/original_163709811.jpeg
https://gallery.streamlinevrs.com/units-gallery/00/03/7E/original_163709810.jpeg
https://gallery.streamlinevrs.com/units-gallery/00/03/7E/original_163709812.jpeg
https://gallery.streamlinevrs.com/units-gallery/00/03/7E/original_163709813.jpeg
https://gallery.streamlinevrs.com/units-gallery/00/03/7E/original_163709809.jpeg
https://gallery.streamlinevrs.com/units-gallery/00/03/7E/original_163709806.jpeg
https://gallery.streamlinevrs.com/units-gallery/00/03/7E/original_163709807.jpeg
https://gallery.streamlinevrs.com/units-gallery/00/03/7E/original_163709814.jpeg
https://gallery.streamlinevrs.com/units-gallery/00/03/7E/original_163709815.jpeg
https://gallery.streamlinevrs.com/units-gallery/00/03/7E/original_163709816.jpeg
https://gallery.streamlinevrs.com/units-gallery/00/03/7E/original_163709817.jpeg
https://gallery.streamlinevrs.com/units-gallery/00/03/7E/original_163709818.jpeg
https://gallery.streamlinevrs.com/units-gallery/00/03/7E/original_163709822.jpeg
https://gallery.streamlinevrs.com/units-gallery/00/03/7E/original_163709821.jpeg
https://gallery.streamlinevrs.com/units-gallery/00/03/7E/original_163709823.jpeg
https://gallery.streamlinevrs.com/units-gallery/00/03/7E/original_163709824.jpeg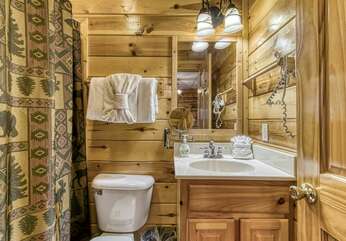 https://gallery.streamlinevrs.com/units-gallery/00/03/7E/original_163709825.jpeg
https://gallery.streamlinevrs.com/units-gallery/00/03/7E/original_163709826.jpeg
https://gallery.streamlinevrs.com/units-gallery/00/03/7E/original_163709827.jpeg
https://gallery.streamlinevrs.com/units-gallery/00/03/7E/original_163709828.jpeg
https://gallery.streamlinevrs.com/units-gallery/00/03/7E/original_163709820.jpeg
https://gallery.streamlinevrs.com/units-gallery/00/03/7E/original_163709819.jpeg
https://gallery.streamlinevrs.com/units-gallery/00/03/7E/original_157245524.jpeg
The Wildlife Lodge
Location Details: Sevierville
Bedrooms: 5 Bathrooms: 5 Sleeps: 12
The Wildlife Lodge
The Wildlife Lodge is a beautiful luxury log home with everything you would want to have a dream vacation in the Smoky Mountain area. Having five bedrooms and five full baths in a spacious three level design is perfect to bring the entire family or close friends along with you. This property is located in the natural setting of Hideaway Hills Resort less than two miles to the largest shopping mall in the Smokies and countless restaurants and attractions nearby. Come let Hideaway Hills and the The Wildlife Lodge be your home away from home. Why stay anywhere else when you can get the peaceful setting, and be less than two miles to all the wonderful things that are offered in the surrounding area.



Free, password-protected high-speed Wi-Fi and a wide range of entertainment options allow you to be connected, while nestled in the natural setting of Hideaway Hills Resort. The main floor features a great room with cathedral ceilings and has two queen-sized bedrooms and two full bathrooms. On the upper level you will find the pool table and the master suite, which has a king-sized bed, a vaulted ceiling, and a bedside Jacuzzi, plus a full bathroom. Downstairs is the theater room, game room, laundry, two queen-sized bedrooms, and two full bathrooms. The game room includes a TV, a foosball table, a 2-person arcade game table with 60 games, and a pub table for playing games. The new state-of-the-art theater room has a 120" screen, a high definition projector, and real movie theater seats for a true theater experience. Every room is equipped with a Roku so you can enjoy cable or sign into your favorite streaming services. DVDs are also provided in the theater room, or bring your favorite movies from home.
Guests have access to the resort's seasonal saltwater pool, and the entrance to the nature trail is just steps away. Take a ride on the tire swing or look for the friendly peacock that lives nearby.
Three balconies offer peaceful places to relax on the rocking chairs or in the hot tub. Plus, enjoy tasty meals cooked on the new deluxe gas grill. The kitchen is well stocked with cooking utensils, as well as a coffee maker, blender, crockpot, popcorn maker, electric tea kettle, and waffle iron. Family-friendly amenities include a high chair, booster seat, and pack-n-play. All bathrooms include a hairdryer.
It is an easily accessible drive and has parking for 4-5 cars. The keyless entry system offers guests convenience and safety, so you can go directly to your cabin and enjoy your stay.
Amenities
Hot Tub

Pool Table

Washer & Dryer

Cable TV

Internet Access

DVD Player

Gas Grill

Theater Room

Non-Smoking

Wifi

Jacuzzi

Gas Fireplace

Foosball Table
Login
Please login to your account.
Travel and Insurance page not found
Damage Insurance page not found
Triphedge Insurance page not found