https://www.visitmysmokies.com/wp-content/uploads/2020/07/28072020112452_thumb.jpg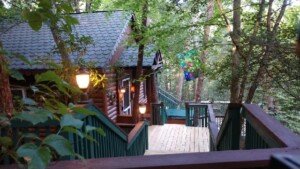 https://www.visitmysmokies.com/wp-content/uploads/2020/07/28072020112356_thumb.jpg
https://www.visitmysmokies.com/wp-content/uploads/2020/07/28072020112551_thumb.jpg
https://www.visitmysmokies.com/wp-content/uploads/2020/07/28072020112642_thumb.jpg
https://www.visitmysmokies.com/wp-content/uploads/2020/07/28072020112735_thumb.jpg
https://www.visitmysmokies.com/wp-content/uploads/2020/07/28072020112902_thumb.jpg
https://www.visitmysmokies.com/wp-content/uploads/2020/07/28072020112816_thumb.jpg
https://www.visitmysmokies.com/wp-content/uploads/2020/07/28072020112950_thumb.jpg
https://www.visitmysmokies.com/wp-content/uploads/2020/07/28072020113043_thumb.jpg
https://www.visitmysmokies.com/wp-content/uploads/2020/07/28072020114022_thumb.jpg
https://www.visitmysmokies.com/wp-content/uploads/2020/07/28072020114104_thumb.jpg
https://www.visitmysmokies.com/wp-content/uploads/2020/07/28072020114143_thumb.jpg
https://www.visitmysmokies.com/wp-content/uploads/2020/07/28072020114225_thumb.jpg
https://www.visitmysmokies.com/wp-content/uploads/2020/07/28072020114343_thumb.jpg
https://www.visitmysmokies.com/wp-content/uploads/2020/07/28072020114832_thumb.jpg
https://www.visitmysmokies.com/wp-content/uploads/2020/07/28072020114908_thumb.jpg
https://www.visitmysmokies.com/wp-content/uploads/2020/07/28072020114949_thumb.jpg
https://www.visitmysmokies.com/wp-content/uploads/2020/07/28072020115227_thumb.jpg
https://www.visitmysmokies.com/wp-content/uploads/2020/07/28072020115241_thumb.jpg
https://www.visitmysmokies.com/wp-content/uploads/2020/07/28072020115257_thumb.jpg
https://www.visitmysmokies.com/wp-content/uploads/2016/10/16102016022724_thumb.jpg
https://www.visitmysmokies.com/wp-content/uploads/2020/07/28072020115316_thumb.jpg
https://www.visitmysmokies.com/wp-content/uploads/2020/07/28072020115320_thumb.jpg
https://www.visitmysmokies.com/wp-content/uploads/2020/07/28072020115343_thumb.jpg
https://www.visitmysmokies.com/wp-content/uploads/2016/10/16102016021922_thumb.jpg
https://www.visitmysmokies.com/wp-content/uploads/2020/07/28072020115310_thumb.jpg
The Treehouse cabin
Location Details: Gatlinburg
Bedrooms: 1 Bathrooms: 1 Sleeps: 2
The Treehouse cabin sits on 30 acres of pristine park like beauty along with 2 other cabins and our own private home. Privacy and seclusion are yours to be had in this beautiful forested setting. You will not see any other cabins from this cabin as it is nestled down a series of stairs and landings in a beautiful forest. Our Treehouse cabin is located about 2.5 miles to the Gatlinburg Arts and Crafts Trail, 5 miles light 3A on the East Parkway and less than 10 miles to the main entrance of the Great Smoky Mountains National Park at the end of the city of Gatlinburg, TN.
For Pigeon Forge vacationers, it is approx. 5 miles to the Gatlinburg Golf course,6 miles to Dixie Stampede or the Old Mill,7 miles to Dollywood and under 10 miles to reach just about activity on the Parkway in Pigeon Forge. The location between Gatlinburg and Pigeon Forge is a perfect mix of being able to access most everything that Gatlinburg and Pigeon Forge have to offer within a 10 mile radius from your secluded cabin.
The Treehouse cabin is a totally unique Appalachian cabin with half round log siding, cathedral ceiling and rustic luxury decor. Located is located in a beautiful wooded setting near the top of our 30 acre property. Although it is located about 200 feet from the main house, the cabin maintains its complete privacy because of the many trees and bamboo plantings that surround it.
We built the cabin post and beam style, all dug by hand, which meant that we were able leave almost all the trees intact around the cabin. The remaining trees that were too close to the cabin were simply built in to the surrounding decks and give a natural feeling to the cabin. It really does blend in and become part of the woods.
Inside of this small, but very well equipped cabin, you will find some unique features, including a Scandinavian built-in king size bed. People that have stayed in the cabin describe this romantic enclosure as a "nest". The bed is completely surrounded by 3 walls and access is gained by walking through a tiled alcove, then simply crawling into this very cozy king sized bed. You will love it!


Some of the amenities include:

Full kitchen
Washer and Dryer
Scandinavian built in bed with King size mattress and Biltmore linens.
Private hot tub on the deck
Screened porch
Electric fireplace for year round ambience
4 foot wide canopy shower
Heat and Air Conditioning
2 TV?s-one in the Scandinavian bed and one in living room
2 Blu Ray players with library of DVD?s for your use
Direct TV satellite TV with local stations and premium Movie channels
Dining booth for your intimate meals
Charcoal grill
Biltmore linens and towels
This cabin has a wonderful view of the surrounding woodlands and is a perfect place to watch the area birds and occasional deer that frequent this area. From April to October you can enjoy watching the Ruby Throated Hummingbirds that visit to feed from our nectar filled feeder. This private cabin is the perfect retreat for those looking for a peaceful, romantic and quiet getaway.
We offer you wonderful unique cabins at a fair price in 3 very different beautiful private mountain settings.
We offer some of the best equipped and stocked cabins in the Smoky mountains. Soft music is playing, chocolates placed on your pillow, a welcome refreshment of a complimentary bottle of wine(our choice depending on what we are serving that season) or non-alcoholic sparkling cider on ice await your arrival in this romantic setting.
Come for a visit??.you?ll be glad you did.
Amenities
Fully Equipped Kitchen

Hot Tub

King Bed

Private/Secluded

Satellite / Cable TV

Internet/Wifi

Pet Friendly

Fireplace

Washer & Dryer

Non-Smoking

Grill
Login
Please login to your account.
Travel and Insurance page not found
Damage Insurance page not found
Triphedge Insurance page not found