https://www.visitmysmokies.com/wp-content/uploads/2021/02/19022021073352_thumb.jpg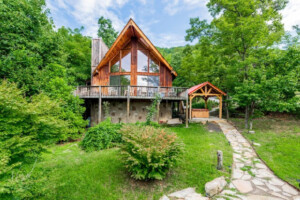 https://www.visitmysmokies.com/wp-content/uploads/2021/02/19022021073424_thumb.jpg
https://www.visitmysmokies.com/wp-content/uploads/2021/02/19022021073445_thumb.jpg
https://www.visitmysmokies.com/wp-content/uploads/2021/02/19022021073456_thumb.jpg
https://www.visitmysmokies.com/wp-content/uploads/2021/02/19022021073546_thumb.jpg
https://www.visitmysmokies.com/wp-content/uploads/2021/02/19022021073638_thumb.jpg
https://www.visitmysmokies.com/wp-content/uploads/2021/02/19022021073645_thumb.jpg
https://www.visitmysmokies.com/wp-content/uploads/2021/02/19022021073653_thumb.jpg
https://www.visitmysmokies.com/wp-content/uploads/2021/02/19022021073723_thumb.jpg
https://www.visitmysmokies.com/wp-content/uploads/2021/02/19022021073751_thumb.jpg
https://www.visitmysmokies.com/wp-content/uploads/2021/02/19022021073821_thumb.jpg
https://www.visitmysmokies.com/wp-content/uploads/2021/02/19022021073828_thumb.jpg
https://www.visitmysmokies.com/wp-content/uploads/2021/02/19022021073856_thumb.jpg
https://www.visitmysmokies.com/wp-content/uploads/2021/02/19022021073904_thumb.jpg
https://www.visitmysmokies.com/wp-content/uploads/2021/02/19022021073927_thumb.jpg
https://www.visitmysmokies.com/wp-content/uploads/2021/02/19022021073952_thumb.jpg
https://www.visitmysmokies.com/wp-content/uploads/2021/02/19022021074009_thumb.jpg
https://www.visitmysmokies.com/wp-content/uploads/2021/02/19022021074026_thumb.jpg
https://www.visitmysmokies.com/wp-content/uploads/2021/02/19022021074040_thumb.jpg
https://www.visitmysmokies.com/wp-content/uploads/2021/02/19022021074110_thumb.jpg
https://www.visitmysmokies.com/wp-content/uploads/2021/02/19022021074118_thumb.jpg
https://www.visitmysmokies.com/wp-content/uploads/2021/02/19022021074146_thumb.jpg
https://www.visitmysmokies.com/wp-content/uploads/2021/02/19022021074208_thumb.jpg
https://www.visitmysmokies.com/wp-content/uploads/2021/02/19022021074937_thumb.jpg
https://www.visitmysmokies.com/wp-content/uploads/2021/02/19022021075036_thumb.jpg
https://www.visitmysmokies.com/wp-content/uploads/2021/02/19022021075103_thumb.jpg
https://www.visitmysmokies.com/wp-content/uploads/2021/02/19022021075115_thumb.jpg
https://www.visitmysmokies.com/wp-content/uploads/2021/02/19022021075129_thumb.jpg
https://www.visitmysmokies.com/wp-content/uploads/2021/02/19022021075140_thumb.jpg
https://www.visitmysmokies.com/wp-content/uploads/2021/02/19022021075157_thumb.jpg
Laurel Creek Lodge
Location Details: Sevierville
Bedrooms: 3 Bathrooms: 1.5 Sleeps: 12
Get some R&R at Laurel Creek Lodge! With lots of room for up to 11guests, we have a 1 king bed, 1 queen bed, 2 full beds and 3 twin beds. When you're not sleeping and just want to relax we have a 6 person hot tub, a gas firepit with rocking chairs, satellite tv, foosball and a full sized pool table along with games and puzzles, perfect for a rainy day.
Amenities
Fully Equipped Kitchen

Hot Tub

King Bed

Game Room

Mountain View

Wireless Internet

Satellite / Cable TV

Washer

Indoor Fireplace
Login
Please login to your account.
Travel and Insurance page not found
Damage Insurance page not found
Triphedge Insurance page not found