https://www.visitmysmokies.com/wp-content/uploads/2021/03/24032021030128_thumb.PNG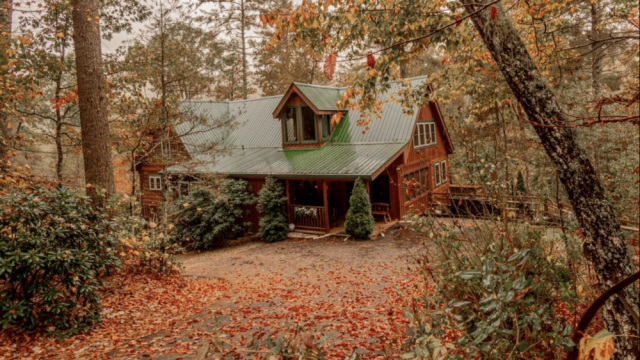 https://www.visitmysmokies.com/wp-content/uploads/2021/03/24032021030137_thumb.PNG
https://www.visitmysmokies.com/wp-content/uploads/2021/03/24032021030146_thumb.PNG
https://www.visitmysmokies.com/wp-content/uploads/2021/03/24032021030150_thumb.jpg
https://www.visitmysmokies.com/wp-content/uploads/2021/03/24032021030154_thumb.jpg
https://www.visitmysmokies.com/wp-content/uploads/2021/03/24032021030156_thumb.jpg
https://www.visitmysmokies.com/wp-content/uploads/2021/03/24032021030158_thumb.jpg
https://www.visitmysmokies.com/wp-content/uploads/2021/03/24032021030200_thumb.jpg
https://www.visitmysmokies.com/wp-content/uploads/2021/03/24032021030202_thumb.jpg
https://www.visitmysmokies.com/wp-content/uploads/2021/03/24032021030204_thumb.jpg
https://www.visitmysmokies.com/wp-content/uploads/2021/03/24032021030208_thumb.jpg
https://www.visitmysmokies.com/wp-content/uploads/2021/03/24032021030210_thumb.jpg
https://www.visitmysmokies.com/wp-content/uploads/2021/03/24032021030213_thumb.jpg
https://www.visitmysmokies.com/wp-content/uploads/2021/03/24032021030217_thumb.jpg
https://www.visitmysmokies.com/wp-content/uploads/2021/03/24032021030220_thumb.jpg
https://www.visitmysmokies.com/wp-content/uploads/2021/03/24032021030223_thumb.jpg
https://www.visitmysmokies.com/wp-content/uploads/2021/03/24032021030228_thumb.jpg
https://www.visitmysmokies.com/wp-content/uploads/2021/03/24032021030231_thumb.jpg
https://www.visitmysmokies.com/wp-content/uploads/2021/03/24032021030234_thumb.jpg
https://www.visitmysmokies.com/wp-content/uploads/2021/03/24032021030238_thumb.jpg
https://www.visitmysmokies.com/wp-content/uploads/2021/03/24032021030239_thumb.jpg
https://www.visitmysmokies.com/wp-content/uploads/2021/03/24032021030242_thumb.jpg
https://www.visitmysmokies.com/wp-content/uploads/2021/03/24032021030245_thumb.jpg
https://www.visitmysmokies.com/wp-content/uploads/2021/03/24032021030248_thumb.jpg
https://www.visitmysmokies.com/wp-content/uploads/2021/03/24032021030251_thumb.jpg
https://www.visitmysmokies.com/wp-content/uploads/2021/03/24032021030255_thumb.jpg
https://www.visitmysmokies.com/wp-content/uploads/2021/03/24032021030258_thumb.jpg
https://www.visitmysmokies.com/wp-content/uploads/2021/03/24032021030302_thumb.jpg
https://www.visitmysmokies.com/wp-content/uploads/2021/03/24032021030305_thumb.jpg
https://www.visitmysmokies.com/wp-content/uploads/2021/03/24032021030310_thumb.jpg
https://www.visitmysmokies.com/wp-content/uploads/2021/03/24032021030313_thumb.jpg
https://www.visitmysmokies.com/wp-content/uploads/2021/03/24032021030316_thumb.jpg
https://www.visitmysmokies.com/wp-content/uploads/2021/03/24032021030319_thumb.jpg
https://www.visitmysmokies.com/wp-content/uploads/2021/03/24032021030321_thumb.jpg
https://www.visitmysmokies.com/wp-content/uploads/2021/03/24032021030324_thumb.jpg
https://www.visitmysmokies.com/wp-content/uploads/2021/03/24032021030327_thumb.jpg
https://www.visitmysmokies.com/wp-content/uploads/2021/03/24032021030331_thumb.jpg
https://www.visitmysmokies.com/wp-content/uploads/2021/03/24032021030334_thumb.jpg
https://www.visitmysmokies.com/wp-content/uploads/2021/03/24032021030337_thumb.jpg
https://www.visitmysmokies.com/wp-content/uploads/2021/03/24032021030340_thumb.jpg
https://www.visitmysmokies.com/wp-content/uploads/2021/03/24032021030343_thumb.jpg
https://www.visitmysmokies.com/wp-content/uploads/2021/03/24032021030347_thumb.jpg
https://www.visitmysmokies.com/wp-content/uploads/2021/03/24032021030350_thumb.jpg
https://www.visitmysmokies.com/wp-content/uploads/2021/03/24032021030353_thumb.jpg
https://www.visitmysmokies.com/wp-content/uploads/2021/03/24032021030355_thumb.jpg
https://www.visitmysmokies.com/wp-content/uploads/2021/03/24032021030359_thumb.jpg
https://www.visitmysmokies.com/wp-content/uploads/2021/03/24032021030402_thumb.jpg
https://www.visitmysmokies.com/wp-content/uploads/2021/03/24032021030405_thumb.jpg
https://www.visitmysmokies.com/wp-content/uploads/2021/03/24032021030408_thumb.jpg
https://www.visitmysmokies.com/wp-content/uploads/2021/03/24032021030411_thumb.jpg
https://www.visitmysmokies.com/wp-content/uploads/2021/03/24032021030414_thumb.jpg
https://www.visitmysmokies.com/wp-content/uploads/2021/03/24032021030417_thumb.jpg
https://www.visitmysmokies.com/wp-content/uploads/2021/03/24032021030421_thumb.jpg
https://www.visitmysmokies.com/wp-content/uploads/2021/03/24032021030423_thumb.jpg
https://www.visitmysmokies.com/wp-content/uploads/2021/03/24032021030426_thumb.jpg
https://www.visitmysmokies.com/wp-content/uploads/2021/03/24032021030430_thumb.jpg
https://www.visitmysmokies.com/wp-content/uploads/2021/03/24032021030434_thumb.jpg
https://www.visitmysmokies.com/wp-content/uploads/2021/03/24032021030438_thumb.jpg
https://www.visitmysmokies.com/wp-content/uploads/2021/03/24032021030443_thumb.jpg
https://www.visitmysmokies.com/wp-content/uploads/2021/03/24032021030447_thumb.jpg
https://www.visitmysmokies.com/wp-content/uploads/2021/03/24032021030450_thumb.jpg
Alpine Lodge
Location Details: Sevierville
Bedrooms: 5 Bathrooms: 3.5 Sleeps: 18
The perfect family getaway at the stunning Alpine Lodge Log
Cabin! Escape the crowded cabin "resorts" and relax with 5 bedrooms, 3.5 baths and over 3400SF situated on 2 acres of land. You will have plenty of room to roam and enjoy the serene, alpine setting while comfortably sleeping 16.
Although not secluded, it will feel as if it is. Hear the birds sing as you enjoy your coffee or tea on the deck or while relaxing in the hot tub. All of this and just a short, scenic drive to the attractions and restaurants of Gatlinburg and Pigeon Forge.

As part of our Christian values, we donate 10% of income to charity. Our preferred charity organization is Compassion International, whom serve underprivileged children around the world. Please look them up as they are a great organization and allow you to sponsor children!

We can also offer concierge services like grocery delivery or special requests. Please contact us for details and rates.

The Space:
- Covered carport and more additional parking than you could want
- High speed WiFi throughout the house and Roku TV's in almost every room (huge 70" in living room with surround sound and 58" in master bedroom!!)

- Main level (Handicap/Wheelchair Accessible!):

- Gorgeous large kitchen with custom cabinets and fully stocked with all the equipment you'll need for large family dinners
- Large Master suite with new 58" Smart TV and adjoining twin bunk bed bedroom and bathroom with grab bars
- Living area with reclining sofas and new 70" Smart TV and surround sound
- Two dining areas big enough to seat your whole group
- Laundry room
- Half-bathroom with grab bars
- Large enclosed patio/sun-room with tables and seating to enjoy your morning cup of coffee or tea

- Second Level:

- Two additional loft-style living areas with game table, TV, sitting/reading area, and (2) sleeper sofas
- Queen bedroom and (2) twin bedroom and bathroom with grab bars

- Lower Level:

- Queen bedroom and bathroom with grab bars
- Complete game room with with a Pool table, Foosball, dart board, and flat screen TV
- Large enclosed patio/sun-room with tables and seating to enjoy your morning cup of coffee or tea
- Hot tub

We also provide a pack & play crib and high chair. We have a young one of our own and know how much of a pain it is to travel around with those!

Note: This is the mountains so cell phone service may be spotty. Verizon has been tested and seems to work out there, but everybody's carrier/phone service is different. We do highly recommend you download the Google Maps of the area for offline use prior to travel just in case service is lost so that you can still use the GPS.
Amenities
Fully Equipped Kitchen

Hot Tub

King Bed

Game Room

Wireless Internet

Private/Secluded

TV

Kitchen

Internet/Wifi

Washer

Handicap Accessible
Login
Please login to your account.
Travel and Insurance page not found
Damage Insurance page not found
Triphedge Insurance page not found