https://www.visitmysmokies.com/wp-content/uploads/2020/09/19092020015906_thumb.jpg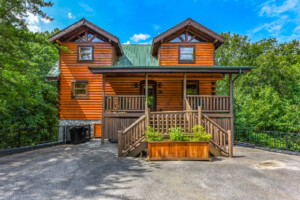 https://www.visitmysmokies.com/wp-content/uploads/2020/09/19092020015634_thumb.jpg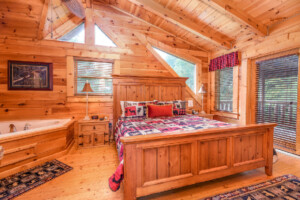 https://www.visitmysmokies.com/wp-content/uploads/2020/09/19092020015636_thumb.jpg
https://www.visitmysmokies.com/wp-content/uploads/2020/09/19092020015650_thumb.jpg
https://www.visitmysmokies.com/wp-content/uploads/2020/09/19092020015651_thumb.jpg
https://www.visitmysmokies.com/wp-content/uploads/2020/09/19092020015655_thumb.jpg
https://www.visitmysmokies.com/wp-content/uploads/2020/09/19092020015700_thumb.jpg
https://www.visitmysmokies.com/wp-content/uploads/2020/09/19092020015704_thumb.jpg
https://www.visitmysmokies.com/wp-content/uploads/2020/09/19092020015709_thumb.jpg
https://www.visitmysmokies.com/wp-content/uploads/2020/09/19092020015710_thumb.jpg
https://www.visitmysmokies.com/wp-content/uploads/2020/09/19092020015714_thumb.jpg
https://www.visitmysmokies.com/wp-content/uploads/2020/09/19092020015715_thumb.jpg
https://www.visitmysmokies.com/wp-content/uploads/2020/09/19092020015717_thumb.jpg
https://www.visitmysmokies.com/wp-content/uploads/2020/09/19092020015720_thumb.jpg
https://www.visitmysmokies.com/wp-content/uploads/2020/09/19092020015722_thumb.jpg
https://www.visitmysmokies.com/wp-content/uploads/2020/09/19092020015724_thumb.jpg
https://www.visitmysmokies.com/wp-content/uploads/2020/09/19092020015728_thumb.jpg
https://www.visitmysmokies.com/wp-content/uploads/2020/09/19092020015731_thumb.jpg
https://www.visitmysmokies.com/wp-content/uploads/2020/09/19092020015734_thumb.jpg
https://www.visitmysmokies.com/wp-content/uploads/2020/09/19092020015735_thumb.jpg
https://www.visitmysmokies.com/wp-content/uploads/2020/09/19092020015737_thumb.jpg
https://www.visitmysmokies.com/wp-content/uploads/2020/09/19092020015740_thumb.jpg
https://www.visitmysmokies.com/wp-content/uploads/2020/09/19092020015741_thumb.jpg
https://www.visitmysmokies.com/wp-content/uploads/2020/09/19092020015743_thumb.jpg
https://www.visitmysmokies.com/wp-content/uploads/2020/09/19092020015746_thumb.jpg
https://www.visitmysmokies.com/wp-content/uploads/2020/09/19092020015747_thumb.jpg
https://www.visitmysmokies.com/wp-content/uploads/2020/09/19092020015750_thumb.jpg
https://www.visitmysmokies.com/wp-content/uploads/2020/09/19092020015753_thumb.jpg
https://www.visitmysmokies.com/wp-content/uploads/2020/09/19092020015754_thumb.jpg
https://www.visitmysmokies.com/wp-content/uploads/2020/09/19092020015756_thumb.jpg
https://www.visitmysmokies.com/wp-content/uploads/2020/09/19092020015758_thumb.jpg
https://www.visitmysmokies.com/wp-content/uploads/2020/09/19092020015800_thumb.jpg
https://www.visitmysmokies.com/wp-content/uploads/2020/09/19092020015803_thumb.jpg
https://www.visitmysmokies.com/wp-content/uploads/2020/09/19092020015806_thumb.jpg
https://www.visitmysmokies.com/wp-content/uploads/2020/09/19092020015807_thumb.jpg
https://www.visitmysmokies.com/wp-content/uploads/2020/09/19092020015810_thumb.jpg
https://www.visitmysmokies.com/wp-content/uploads/2020/09/19092020015814_thumb.jpg
https://www.visitmysmokies.com/wp-content/uploads/2020/09/19092020015815_thumb.jpg
https://www.visitmysmokies.com/wp-content/uploads/2020/09/19092020015816_thumb.jpg
https://www.visitmysmokies.com/wp-content/uploads/2020/09/19092020015818_thumb.jpg
https://www.visitmysmokies.com/wp-content/uploads/2020/09/19092020015819_thumb.jpg
https://www.visitmysmokies.com/wp-content/uploads/2020/09/19092020015821_thumb.jpg
https://www.visitmysmokies.com/wp-content/uploads/2020/09/19092020015823_thumb.jpg
https://www.visitmysmokies.com/wp-content/uploads/2020/09/19092020015824_thumb.jpg
https://www.visitmysmokies.com/wp-content/uploads/2020/09/19092020015829_thumb.jpg
https://www.visitmysmokies.com/wp-content/uploads/2020/09/19092020015830_thumb.jpg
https://www.visitmysmokies.com/wp-content/uploads/2020/09/19092020015833_thumb.jpg
https://www.visitmysmokies.com/wp-content/uploads/2020/09/19092020015835_thumb.jpg
https://www.visitmysmokies.com/wp-content/uploads/2020/09/19092020015838_thumb.jpg
https://www.visitmysmokies.com/wp-content/uploads/2020/09/19092020015839_thumb.jpg
https://www.visitmysmokies.com/wp-content/uploads/2020/09/19092020015840_thumb.jpg
https://www.visitmysmokies.com/wp-content/uploads/2020/09/19092020015842_thumb.jpg
https://www.visitmysmokies.com/wp-content/uploads/2020/09/19092020015844_thumb.jpg
https://www.visitmysmokies.com/wp-content/uploads/2020/09/19092020015845_thumb.jpg
https://www.visitmysmokies.com/wp-content/uploads/2020/09/19092020015848_thumb.jpg
https://www.visitmysmokies.com/wp-content/uploads/2020/09/19092020015850_thumb.jpg
https://www.visitmysmokies.com/wp-content/uploads/2020/09/19092020015852_thumb.jpg
https://www.visitmysmokies.com/wp-content/uploads/2020/09/19092020015854_thumb.jpg
https://www.visitmysmokies.com/wp-content/uploads/2020/09/19092020015857_thumb.jpg
https://www.visitmysmokies.com/wp-content/uploads/2020/09/19092020015859_thumb.jpg
https://www.visitmysmokies.com/wp-content/uploads/2020/09/19092020015632_thumb.jpg
https://www.visitmysmokies.com/wp-content/uploads/2020/09/19092020015901_thumb.jpg
https://www.visitmysmokies.com/wp-content/uploads/2020/09/19092020015904_thumb.jpg
Bear Creek Lodge
Location Details: Sevierville
Bedrooms: 3 Bathrooms: 3 Sleeps: 12
Only 3 miles from the Parkway, no steep mountain roads, and so many amenities!
NEW LISTING!!! You are going to love this premier family-friendly 3BR/3BA, 3-level cabin in a quiet, upscale neighborhood. Situated on a private one-acre lot with a flat backyard, it's large enough for three families to spread out, have fun and make lots of memories!! You can hear the creek in the back while sitting in rocking chairs on one of the three levels of decks. Bring the whole family - grandma will love sitting in the rocking chairs watching the birds, while the kids are having fun down in the game room.

There are NO SCARY MOUNTAIN ROADS!! Conveniently located between Sevierville and Gatlinburg, only 3.3 miles from the Parkway in Pigeon Forge, and you won't be driving any steep, unpaved mountain roads to get there. In the other direction, you are only 3 miles from Wears Valley Road. You'll be close enough to all the attractions, while still feeling like you are "away from it all".

The cabin is NON-SMOKING and NO PETS ALLOWED. NO PARTIES!!! You must agree to all house rules outlined in the Short-Term Rental Agreement.

There are 3 large bedrooms, one on each level, and each with their own bathroom. The teenagers will be fighting over who gets to sleep in the queen-over-queen log bunk bed in the downstairs game room, which makes a total of 5 beds. The master on the top level includes a king-sized Sleep Number bed with jacuzzi tub. The highlight of the master on the top level is the door out to the porch with your own rocking chairs. The master on the main level also features a king-sized Sleep Number bed and its own jacuzzi tub. The bedroom on the bottom floor is off the game room. It features a queen-sized bed with memory foam mattress.

The main level invites you in with a 2-story foyer, a large dining table which comfortably seats 8, and a gas fireplace in the cozy living room, which also hosts a queen sleeper sofa. There is a hot tub on this level, as well as a picnic table and rockers on the back porch. This porch was made for bird-watchers, as we host birds of all different kinds - hummingbirds, cardinals, chickadees, hawks and more! The upstairs features a large loft area with pool table, jukebox, and another sleeper sofa. Downstairs, you will find the game room, which includes a fun 2-person basketball game, a 2-person barrel arcade with 60 games, and an armoire full of board games and puzzles for hours of fun. Plus a 55" Roku TV with DVD player. The teenagers are going to love this room!!

The kitchen is fully stocked, including plenty of pots and pans, and stainless steel appliances. There's a dishwasher, microwave, blender, toaster oven, and crockpot. The coffee station features both a standard 12-cup drip coffee maker and a single serve Keurig for coffee pods. There's also a charcoal picnic grill out front. And that's if you want to cook. If you don't want to cook, you are only a short drive away from great places like Bluff's Grill and Tap, Feasters on Teasters, the Local Goat, Joe's Crab Shack, Chipotle, Chick-Fil-A, The Chop House, Flapjack's Pancake Cabin and so, so many more!!

The cabin is also fully equipped with Xfinity cable, high speed internet and the main level and game room have smart Roku TVs with access to Netflix, Hulu, Amazon, etc.

Sleeping:

• Bedroom 1 – King-sized Sleep Number bed, cable TV, jacuzzi tub, balcony with sitting area

• Bedroom 2 – King-sized Sleep Number bed, cable TV, jacuzzi tub

• Bedroom 3 – Queen-sized memory foam mattress, cable TV,

• Game Room – Queen-over-queen log bunk beds, sleeps up to 4

• 2 pull-out couches, one in loft upstairs and one in main living room

Amenities:

• Pool table and jukebox in loft

• 5-person outdoor hot tub

• 2 jacuzzi tubs indoors

• 60-game arcade

• Basketball game

• Cable TV in each room, Roku TVs in main den and game room

• Lots of board games, puzzles and DVDs available

• Horseshoes pit and custom cornhole boards

• Fire Pit

• Flat backyard for catching fireflies

Ample parking for up to 4 cars. Please be aware that there are a lot of stairs in this cabin. Not only are there 3 levels to the cabin, there is another set of deck stairs going down to the backyard.

CHECK IN time is 4pm. CHECK OUT time is 10am. This gives our housekeeping staff plenty of time of sanitize and clean according to the CDC standards. We want to ensure that every step has been taken for the cleanliness and safety of your stay. There is a camera on the front of the house for security purposes when no guests are there.
Amenities
Fully Equipped Kitchen

Hot Tub

King Bed

Game Room

Satellite / Cable TV

Internet/Wifi

Fireplace

Washer & Dryer

Non-Smoking

Home Theatre

Grill
Login
Please login to your account.
Travel and Insurance page not found
Damage Insurance page not found
Triphedge Insurance page not found