https://www.visitmysmokies.com/wp-content/uploads/2022/03/29032022090732.JPG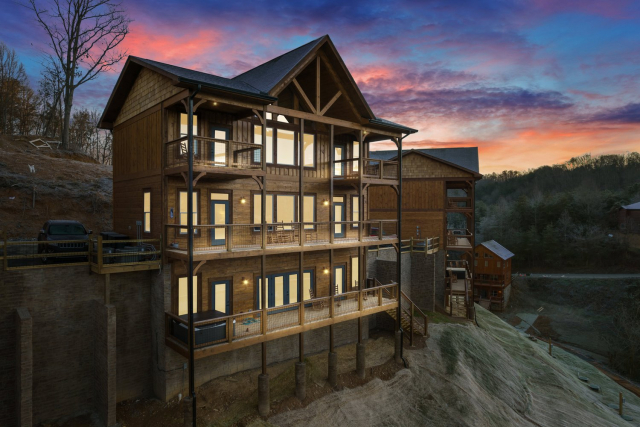 https://www.visitmysmokies.com/wp-content/uploads/2022/03/29032022090757.JPG
https://www.visitmysmokies.com/wp-content/uploads/2022/03/29032022090831.JPG
https://www.visitmysmokies.com/wp-content/uploads/2022/03/29032022090906.JPG
https://www.visitmysmokies.com/wp-content/uploads/2022/03/29032022090908.jpg
https://www.visitmysmokies.com/wp-content/uploads/2022/03/29032022090912.png
https://www.visitmysmokies.com/wp-content/uploads/2022/03/29032022090941.JPG
https://www.visitmysmokies.com/wp-content/uploads/2022/03/29032022090956.JPG
https://www.visitmysmokies.com/wp-content/uploads/2022/03/29032022091008.JPG
https://www.visitmysmokies.com/wp-content/uploads/2022/03/29032022091021.JPG
https://www.visitmysmokies.com/wp-content/uploads/2022/03/29032022091035.JPG
https://www.visitmysmokies.com/wp-content/uploads/2022/03/29032022091035.jpg
https://www.visitmysmokies.com/wp-content/uploads/2022/03/29032022091048.JPG
https://www.visitmysmokies.com/wp-content/uploads/2022/03/29032022091052.png
https://www.visitmysmokies.com/wp-content/uploads/2022/03/29032022091104.JPG
https://www.visitmysmokies.com/wp-content/uploads/2022/03/29032022091117.JPG
https://www.visitmysmokies.com/wp-content/uploads/2022/03/29032022091131.JPG
https://www.visitmysmokies.com/wp-content/uploads/2022/03/29032022091151.JPG
https://www.visitmysmokies.com/wp-content/uploads/2022/03/29032022091152.jpg
https://www.visitmysmokies.com/wp-content/uploads/2022/03/29032022091155.png
https://www.visitmysmokies.com/wp-content/uploads/2022/03/29032022091158.png
https://www.visitmysmokies.com/wp-content/uploads/2022/03/29032022091200.png
https://www.visitmysmokies.com/wp-content/uploads/2022/03/29032022091203.png
https://www.visitmysmokies.com/wp-content/uploads/2022/03/29032022091204.jpg
https://www.visitmysmokies.com/wp-content/uploads/2022/03/29032022091213.jpg
https://www.visitmysmokies.com/wp-content/uploads/2022/03/29032022091214.jpg
https://www.visitmysmokies.com/wp-content/uploads/2022/03/29032022091216.png
https://www.visitmysmokies.com/wp-content/uploads/2022/03/29032022091218.png
https://www.visitmysmokies.com/wp-content/uploads/2022/03/29032022091220.png
https://www.visitmysmokies.com/wp-content/uploads/2022/03/29032022091223.png
https://www.visitmysmokies.com/wp-content/uploads/2022/03/29032022091234.jpg
https://www.visitmysmokies.com/wp-content/uploads/2022/03/290320220912341.jpg
https://www.visitmysmokies.com/wp-content/uploads/2022/03/29032022091249.jpg
https://www.visitmysmokies.com/wp-content/uploads/2022/03/29032022091252.png
https://www.visitmysmokies.com/wp-content/uploads/2022/03/29032022091255.png
https://www.visitmysmokies.com/wp-content/uploads/2022/03/29032022091257.png
https://www.visitmysmokies.com/wp-content/uploads/2022/03/29032022091307.jpg
https://www.visitmysmokies.com/wp-content/uploads/2022/03/29032022091308.jpg
https://www.visitmysmokies.com/wp-content/uploads/2022/03/29032022091313.JPG
https://www.visitmysmokies.com/wp-content/uploads/2022/03/29032022091314.jpg
https://www.visitmysmokies.com/wp-content/uploads/2022/03/29032022091315.jpg
https://www.visitmysmokies.com/wp-content/uploads/2022/03/29032022091321.png
https://www.visitmysmokies.com/wp-content/uploads/2022/03/29032022091326.png
https://www.visitmysmokies.com/wp-content/uploads/2022/03/29032022091334.png
https://www.visitmysmokies.com/wp-content/uploads/2022/03/29032022091337.png
https://www.visitmysmokies.com/wp-content/uploads/2022/03/29032022091406.png
Shangrila Views
Location Details: Sevierville
Bedrooms: 5 Bathrooms: 5 Sleeps: 14
Convenient, central location to both Pigeon Forge and Gatlinburg! Enjoy waking up to a mountain sunrise and sip your coffee while rocking on one of three decks overlooking the short and long range mountains in the Smokies. Slow down time and reconnect with family or friends over cards, board games, pool, or a lively game of foosball. Would you rather go out and explore? This prime location is only minutes from Gatlinburg, Pigeon Forge, the Great Smoky Mountains National Park, and all of the attractions they have to offer. Then when your adventures are complete, soak in the sunset from your private, luxurious hot tub where the setting sun transforms the mountainside revealing hundreds of twinkling lights in the distance. Your very own "shangrila" - Shangrila Views.

✔ 5 Bedrooms w/ a King Bed in Each
✔ 5 Bathrooms - 1 w/ DUAL Shower Heads
✔ 2 Living Areas w/ Fireplaces (Futon & Sleeper Sofa)
✔ Game Room w/ Arcade Table, Pool Table, & Foosball
✔ Fully Equipped Kitchen
✔ Three Level Decks with Rocking Chairs
✔ Hot Tub
✔ Easy to Access - No Scary Mountain Roads
✔ Within 10 Miles of All Major Attractions

Can book via Vrbo (click the Learn More/Book Now button above) or directly at www.shangrilaviews.com/book-now.
Amenities
Fully Equipped Kitchen

Hot Tub

King Bed

Game Room

Mountain View

Internet/Wifi

Fireplace

Washer & Dryer

Non-Smoking
Login
Please login to your account.
Travel and Insurance page not found
Damage Insurance page not found
Triphedge Insurance page not found