https://www.visitmysmokies.com/wp-content/uploads/2021/10/14102021091405.jpg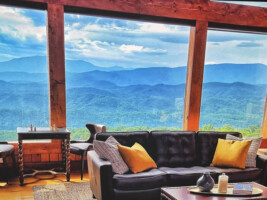 https://www.visitmysmokies.com/wp-content/uploads/2021/10/14102021091428.jpg
https://www.visitmysmokies.com/wp-content/uploads/2021/10/14102021091505.jpg
https://www.visitmysmokies.com/wp-content/uploads/2021/10/14102021091525.jpg
https://www.visitmysmokies.com/wp-content/uploads/2021/10/14102021091554.jpg
https://www.visitmysmokies.com/wp-content/uploads/2021/10/14102021091634.jpg
https://www.visitmysmokies.com/wp-content/uploads/2021/10/14102021091745.jpg
https://www.visitmysmokies.com/wp-content/uploads/2021/10/14102021091813.jpg
https://www.visitmysmokies.com/wp-content/uploads/2021/10/14102021091836.jpg
https://www.visitmysmokies.com/wp-content/uploads/2021/10/14102021091858.jpg
https://www.visitmysmokies.com/wp-content/uploads/2021/10/14102021091922.jpg
https://www.visitmysmokies.com/wp-content/uploads/2021/10/14102021091946.jpg
https://www.visitmysmokies.com/wp-content/uploads/2021/10/14102021092014.jpg
https://www.visitmysmokies.com/wp-content/uploads/2021/10/14102021092206.jpg
https://www.visitmysmokies.com/wp-content/uploads/2021/10/14102021092230.jpg
https://www.visitmysmokies.com/wp-content/uploads/2021/10/14102021092255.jpg
https://www.visitmysmokies.com/wp-content/uploads/2021/10/14102021092317.jpg
https://www.visitmysmokies.com/wp-content/uploads/2021/10/14102021092340.jpg
https://www.visitmysmokies.com/wp-content/uploads/2021/10/14102021092403.jpg
https://www.visitmysmokies.com/wp-content/uploads/2021/10/14102021092435.jpg
https://www.visitmysmokies.com/wp-content/uploads/2021/10/14102021092457.jpg
https://www.visitmysmokies.com/wp-content/uploads/2021/10/14102021092522.jpg
https://www.visitmysmokies.com/wp-content/uploads/2021/10/14102021092547.jpg
https://www.visitmysmokies.com/wp-content/uploads/2021/10/14102021092609.jpg
https://www.visitmysmokies.com/wp-content/uploads/2021/10/14102021092649.jpg
Viewtiful Lodge
Location Details: Sevierville
Bedrooms: 5 Bathrooms: 3 Sleeps: 17
Welcome to the best of both worlds, your dream cabin on top of Bluff Mountain and close to town! Not only do you not have to drive far from town to get these amazing views but the drive up the mountain is easy and pleasant.

Once you arrive at our Lodge the first thing you will notice is that the pictures of the views are amazing but the real views are something pictures can't capture. The second thing you will notice is that our Cabin has a direct view of the highest mountain in Tennessee, Mount Le Conte. Every day you spend here you will see something new.

Amenities
Fully Equipped Kitchen

Hot Tub

King Bed

Game Room

Mountain View

Private/Secluded

Satellite / Cable TV

Internet/Wifi

Fireplace

Washer & Dryer

Non-Smoking

Home Theatre
Login
Please login to your account.
Travel and Insurance page not found
Damage Insurance page not found
Triphedge Insurance page not found