https://www.visitmysmokies.com/wp-content/uploads/2021/11/04112021074028.jpg
https://www.visitmysmokies.com/wp-content/uploads/2021/11/04112021074029.jpg
https://www.visitmysmokies.com/wp-content/uploads/2021/11/04112021074033.jpg
https://www.visitmysmokies.com/wp-content/uploads/2021/11/04112021074035.jpg
https://www.visitmysmokies.com/wp-content/uploads/2021/11/04112021074037.jpg
https://www.visitmysmokies.com/wp-content/uploads/2021/11/04112021074038.jpg
https://www.visitmysmokies.com/wp-content/uploads/2021/11/04112021074041.jpg
https://www.visitmysmokies.com/wp-content/uploads/2021/11/04112021074056.jpg
https://www.visitmysmokies.com/wp-content/uploads/2021/11/04112021074057.jpg
https://www.visitmysmokies.com/wp-content/uploads/2021/11/04112021074042.jpg
https://www.visitmysmokies.com/wp-content/uploads/2021/11/04112021074045.jpg
https://www.visitmysmokies.com/wp-content/uploads/2021/11/04112021074047.jpg
https://www.visitmysmokies.com/wp-content/uploads/2021/11/04112021074049.jpg
https://www.visitmysmokies.com/wp-content/uploads/2021/11/04112021074053.jpg
https://www.visitmysmokies.com/wp-content/uploads/2021/11/04112021074055.jpg
https://www.visitmysmokies.com/wp-content/uploads/2021/10/28102021065038.jpg
https://www.visitmysmokies.com/wp-content/uploads/2021/10/281020210650381.jpg
https://www.visitmysmokies.com/wp-content/uploads/2021/10/28102021065028.jpg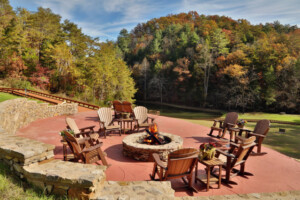 https://www.visitmysmokies.com/wp-content/uploads/2021/10/28102021065024.jpg
https://www.visitmysmokies.com/wp-content/uploads/2021/10/28102021065035.jpg
https://www.visitmysmokies.com/wp-content/uploads/2021/10/28102021065034.jpg
https://www.visitmysmokies.com/wp-content/uploads/2021/10/28102021065037.jpg
https://www.visitmysmokies.com/wp-content/uploads/2021/10/28102021065031.jpg
Wilderness Mountain
Location Details: Sevierville
Bedrooms: 3 Bathrooms: 4 Sleeps: 10
Private with Beautiful Views.... Four Bathrooms, Three Enclosed bedrooms with 3 kings beds, (Two Bedrooms on the Main Level. One Bedroom is handicapped accessible, Bunk Beds in the loft with its own private bathroom (Fourth Bedroom). 4 full baths, jacuzzi tub, hot tub, pool table and Multicade Video Arcade System..... Easy access to main level bedrooms. Master on top level with private covered porch.... Large flat screen tv's in all bedrooms....Fully equipped kitchen with Keurig coffee maker....Central Heat and Air..All within 1/2 mile to all resort amenities....Pool, putt-putt, 4 fishing ponds, par 3 golf course, pavilion, wedding chapel, hiking trails and office on site.
Amenities
Fully Equipped Kitchen

Hot Tub

King Bed

Game Room

Mountain View

Private/Secluded

Satellite / Cable TV

Internet/Wifi

Handicap Accessible

Pet Friendly

Fireplace

Washer & Dryer

Pool Access

Non-Smoking

Grill
Login
Please login to your account.
Travel and Insurance page not found
Damage Insurance page not found
Triphedge Insurance page not found