https://www.visitmysmokies.com/wp-content/uploads/2020/07/28072020090633_thumb.jpg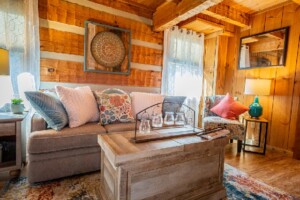 https://www.visitmysmokies.com/wp-content/uploads/2020/07/28072020090645_thumb.jpg
https://www.visitmysmokies.com/wp-content/uploads/2020/07/28072020090653_thumb.jpg
https://www.visitmysmokies.com/wp-content/uploads/2020/07/28072020090701_thumb.jpg
https://www.visitmysmokies.com/wp-content/uploads/2020/07/28072020090708_thumb.jpg
https://www.visitmysmokies.com/wp-content/uploads/2020/07/28072020090715_thumb.jpg
https://www.visitmysmokies.com/wp-content/uploads/2020/07/28072020090721_thumb.jpg
https://www.visitmysmokies.com/wp-content/uploads/2020/07/28072020090730_thumb.jpg
https://www.visitmysmokies.com/wp-content/uploads/2020/07/28072020090737_thumb.jpg
https://www.visitmysmokies.com/wp-content/uploads/2020/07/28072020090751_thumb.jpg
https://www.visitmysmokies.com/wp-content/uploads/2020/07/28072020090800_thumb.jpg
https://www.visitmysmokies.com/wp-content/uploads/2020/07/28072020090808_thumb.jpg
https://www.visitmysmokies.com/wp-content/uploads/2020/07/28072020090815_thumb.jpg
https://www.visitmysmokies.com/wp-content/uploads/2020/07/28072020090821_thumb.jpg
https://www.visitmysmokies.com/wp-content/uploads/2020/07/28072020090827_thumb.jpg
https://www.visitmysmokies.com/wp-content/uploads/2020/07/28072020090834_thumb.jpg
https://www.visitmysmokies.com/wp-content/uploads/2020/07/28072020090846_thumb.jpg
https://www.visitmysmokies.com/wp-content/uploads/2020/07/28072020090856_thumb.jpg
https://www.visitmysmokies.com/wp-content/uploads/2020/07/28072020090904_thumb.jpg
https://www.visitmysmokies.com/wp-content/uploads/2020/07/28072020090911_thumb.jpg
https://www.visitmysmokies.com/wp-content/uploads/2020/07/28072020090919_thumb.jpg
https://www.visitmysmokies.com/wp-content/uploads/2020/07/28072020090926_thumb.jpg
https://www.visitmysmokies.com/wp-content/uploads/2020/07/28072020090936_thumb.jpg
https://www.visitmysmokies.com/wp-content/uploads/2020/07/28072020090943_thumb.jpg
https://www.visitmysmokies.com/wp-content/uploads/2020/07/28072020090949_thumb.jpg
https://www.visitmysmokies.com/wp-content/uploads/2020/07/28072020090955_thumb.jpg
https://www.visitmysmokies.com/wp-content/uploads/2020/07/28072020091000_thumb.jpg
https://www.visitmysmokies.com/wp-content/uploads/2020/07/28072020091006_thumb.jpg
https://www.visitmysmokies.com/wp-content/uploads/2020/07/28072020091014_thumb.jpg
https://www.visitmysmokies.com/wp-content/uploads/2020/07/28072020091020_thumb.jpg
https://www.visitmysmokies.com/wp-content/uploads/2020/07/28072020091029_thumb.jpg
https://www.visitmysmokies.com/wp-content/uploads/2020/07/28072020091036_thumb.jpg
https://www.visitmysmokies.com/wp-content/uploads/2020/07/28072020091042_thumb.jpg
https://www.visitmysmokies.com/wp-content/uploads/2020/07/28072020091049_thumb.jpg
https://www.visitmysmokies.com/wp-content/uploads/2020/07/28072020091057_thumb.jpg
https://www.visitmysmokies.com/wp-content/uploads/2020/07/28072020091104_thumb.jpg
https://www.visitmysmokies.com/wp-content/uploads/2020/07/28072020091111_thumb.jpg
https://www.visitmysmokies.com/wp-content/uploads/2020/07/28072020091117_thumb.jpg
https://www.visitmysmokies.com/wp-content/uploads/2020/07/28072020091123_thumb.jpg
https://www.visitmysmokies.com/wp-content/uploads/2020/07/28072020091129_thumb.jpg
https://www.visitmysmokies.com/wp-content/uploads/2020/07/28072020091236_thumb.jpg
https://www.visitmysmokies.com/wp-content/uploads/2020/07/28072020091241_thumb.jpg
https://www.visitmysmokies.com/wp-content/uploads/2020/07/28072020091247_thumb.jpg
https://www.visitmysmokies.com/wp-content/uploads/2020/07/28072020091254_thumb.jpg
https://www.visitmysmokies.com/wp-content/uploads/2020/07/28072020091300_thumb.jpg
https://www.visitmysmokies.com/wp-content/uploads/2020/07/28072020091306_thumb.jpg
https://www.visitmysmokies.com/wp-content/uploads/2020/07/28072020091311_thumb.jpg
https://www.visitmysmokies.com/wp-content/uploads/2020/07/28072020091319_thumb.jpg
https://www.visitmysmokies.com/wp-content/uploads/2020/07/28072020091326_thumb.jpg
https://www.visitmysmokies.com/wp-content/uploads/2020/07/28072020091333_thumb.jpg
Kick Back Relax
Location Details: Sevierville
Bedrooms: 1 Bathrooms: 1.5 Sleeps: 6
Kick Back Relax is an updated log cabin for 4 surrounded by nature. There's a hot tub, fire pit, propane grill, wifi and a smart TV w/ Netflix, Roku.

The main level has a stocked kitchen+dining; living area has a stone, wood fireplace with free firewood. The full bath is nicely updated with a rainfall shower head and subway tile. There's a queen bed upstairs and a sofa bed downstairs.

Located in Wears Valley with easy access to Pigeon Forge, attractions and the scenic Foothills Parkway.

The space
Amenities: free private Comcast Xfinity wifi internet, Smart TVs w/ Roku, Netflix (use your own streaming accounts), central AC/Heating, dishwasher, kitchen, fridge, microwave, slow cooker, coffee maker, 2 person hot tub, wood burning fireplace, towels + linens, propane BBQ grill

Upstairs Bedroom: queen size bed;
Downstairs Sleeping Area: sofa bed;
1 full bathrooms, 1/2 bathroom

Guest access
Guests can use everything inside and immediately outside the cabin including the deck, fire pit + seats. Please park in the driveway.

Other things to note
There are some animals out there. Bears call the Smokies their home and you can see them around. Please do not feed them or get close.

The Neighborhood
This cabin is located in the Bluff Mountain area right off Wears Valley Rd which is off the Parkway. The incredibly scenic Foothills Parkway is nearby only 15 minutes away. Easy access to Pigeon Forge / Parkway ~15 minutes and Gatlinburg 30-40 min (depending where and on traffic).

Getting around
You'll want a car to get around easily. Once settled in, you can also get an Uber, Lyft or taxi in and around town. The Parkway / Pigeon Forge is about 5-10 min away (depending on traffic) and the Foothills Parkway is about 15-20 min away. Gatlinburg is about 30-40 min (depending where and on traffic).
Amenities
Fully Equipped Kitchen

Hot Tub

Wireless Internet

TV

Kitchen

Internet/Wifi

Indoor Fireplace
Login
Please login to your account.
Travel and Insurance page not found
Damage Insurance page not found
Triphedge Insurance page not found