https://www.visitmysmokies.com/wp-content/uploads/2023/07/1688962085_e5fdf9d4748f7ccb9dd7.jpg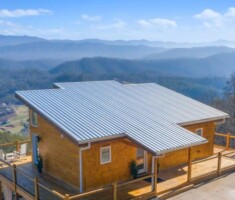 https://www.visitmysmokies.com/wp-content/uploads/2023/07/1688962086_95112ea66d30be494d73.jpg
https://www.visitmysmokies.com/wp-content/uploads/2023/07/1688962087_24b6090f8c159bbfe084.jpg
https://www.visitmysmokies.com/wp-content/uploads/2023/07/1688962088_763b7c8b79f7b22fd12b.jpg
https://www.visitmysmokies.com/wp-content/uploads/2023/07/1688962088_b262eb369fb173e73eee.jpg
https://www.visitmysmokies.com/wp-content/uploads/2023/07/1688962089_88f99703d1c82f6fa0ea.jpg
https://www.visitmysmokies.com/wp-content/uploads/2023/07/1688962089_8994ece83137f4040359.jpg
https://www.visitmysmokies.com/wp-content/uploads/2023/07/1688962090_ed61d337915294c12b5a.jpg
https://www.visitmysmokies.com/wp-content/uploads/2023/07/1688962090_6db537e0cdb3055ec5ea.jpg
https://www.visitmysmokies.com/wp-content/uploads/2023/07/1688962091_c1f85c8be957c6dbe8ca.jpg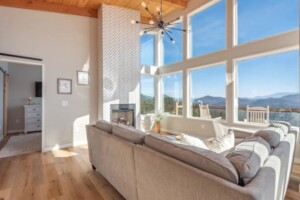 https://www.visitmysmokies.com/wp-content/uploads/2023/07/1688962092_7446744e3448b1292a9c.jpg
https://www.visitmysmokies.com/wp-content/uploads/2023/07/1688962092_2346c209e5fec64703f8.jpg
https://www.visitmysmokies.com/wp-content/uploads/2023/07/1688962092_8b3bdb404c1b332c340d.jpg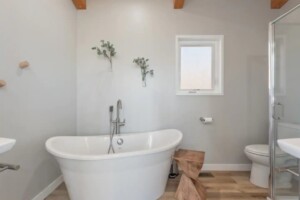 https://www.visitmysmokies.com/wp-content/uploads/2023/07/1688962093_b6aa9b2ca0ad2e4c1ccd.jpg
https://www.visitmysmokies.com/wp-content/uploads/2023/07/1688962093_3512d096718dc21c19a7.jpg
https://www.visitmysmokies.com/wp-content/uploads/2023/07/1688962093_0d97315a718ae65aa676.jpg
https://www.visitmysmokies.com/wp-content/uploads/2023/07/1688962094_bc5400713e19e4102653.jpg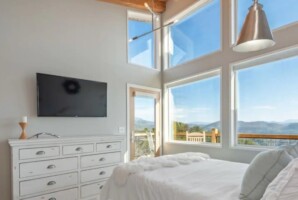 https://www.visitmysmokies.com/wp-content/uploads/2023/07/1688962094_6a8de1a34422d369aaa1.jpg
https://www.visitmysmokies.com/wp-content/uploads/2023/07/1688962094_53805da39a576af6c9d9.jpg
https://www.visitmysmokies.com/wp-content/uploads/2023/07/1688962094_6ff383b9054ce1ae0c0d.jpg
https://www.visitmysmokies.com/wp-content/uploads/2023/07/1688962095_1bb54db957a49fc94136.jpg
https://www.visitmysmokies.com/wp-content/uploads/2023/07/1688962095_a01efe7ea9e6fc248be9.jpg
https://www.visitmysmokies.com/wp-content/uploads/2023/07/1688962095_c6f3127868e0b02867be.jpg
https://www.visitmysmokies.com/wp-content/uploads/2023/07/1688962096_106981780b685644ac24.jpg
https://www.visitmysmokies.com/wp-content/uploads/2023/07/1688962096_b4ffd33a699b85b6e6b7.jpg
https://www.visitmysmokies.com/wp-content/uploads/2023/07/1688962096_aa6db1d06cb8d4b43791.jpg
https://www.visitmysmokies.com/wp-content/uploads/2023/07/1688962096_fafdbb68c801549363af.jpg
https://www.visitmysmokies.com/wp-content/uploads/2023/07/1688962097_990a63aa197ff471d90a.jpg
https://www.visitmysmokies.com/wp-content/uploads/2023/07/1688962097_1cb8a69c9eb958ee13d6.jpg
https://www.visitmysmokies.com/wp-content/uploads/2023/07/1688962097_fc0bb0aa03e138898923.jpg
https://www.visitmysmokies.com/wp-content/uploads/2023/07/1688962098_167467a1ee1e114c7037.jpg
https://www.visitmysmokies.com/wp-content/uploads/2023/07/1688962098_a43a8419a16231a4f78b.jpg
https://www.visitmysmokies.com/wp-content/uploads/2023/07/1688962098_37b717a7a24ddae7f34b.jpg
https://www.visitmysmokies.com/wp-content/uploads/2023/07/1688962099_17e32048522a6b0a6d2a.jpg
https://www.visitmysmokies.com/wp-content/uploads/2023/07/1688962099_e406909ef3e6c0f8d3b2.jpg
https://www.visitmysmokies.com/wp-content/uploads/2023/07/1688962099_5934008b7048aea685ba.jpg
https://www.visitmysmokies.com/wp-content/uploads/2023/07/1688962099_1099b1505874cb0f1453.jpg
https://www.visitmysmokies.com/wp-content/uploads/2023/07/1688962100_5657de646efb5826ace1.jpg
Modern Style + Best View in the Smokies w/ Hot Tub
Location Details: Sevierville
Bedrooms: 3 Bathrooms: 3.5 Sleeps: 8
This stunning property offers breathtaking and expansive views of Great Smoky Mountains National Park from home.

With a modern upscale cabin design, this house and property features a hot tub, Gas BBQ, games room, two livings rooms, and an Airbnb rarity: private full bathrooms for each bedroom.

Your private mountain escape! Accessible and peaceful, grocery and restaurants only 15 mins away. Book now and create memories to last a lifetime!
The space
This is a Scandinavian inspired cabin surrounded by the Smoky Mountains of Eastern Tennessee. The view will leave you breathless and your stay will seem too short. You will have wonderful memories (and too many photos) that will last a lifetime.

The photos don't do this justice. It is truly an amazing experience to look out at this view.

Each cozy bedroom has has its own bathroom and private views of the ever-changing, panoramic scenery. The charming kitchen is fully equipped with all you need to make memorable meals together (both a Keurig and regular coffee pot are provided). The hot tub is perfect for a relaxing evening after a long hike and the 80's arcade (with over 50 classic games) is an absolute guest favorite. Satellite TV and WiFi are provided, as well as some toys and board games.

This is a private gated community with nicely paved roads which are very accessible. The home is private and on 1 acre (plus backing on to much more), and very clean inside and out.

The home is 30 mins from major attractions, a 35 min drive to Gatlinburg, a 25 min drive to Pigeon Forge & Dollywood!
Amenities
Fully Equipped Kitchen

Hot Tub

Game Room

Mountain View

Private/Secluded

Satellite / Cable TV

Internet/Wifi

Fireplace

Washer & Dryer

Non-Smoking

Home Theatre

Grill
Login
Please login to your account.
Travel and Insurance page not found
Damage Insurance page not found
Triphedge Insurance page not found