https://www.visitmysmokies.com/wp-content/uploads/2023/07/1688323027_07446a5ad6e6ab0b3699.jpg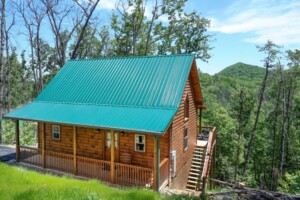 https://www.visitmysmokies.com/wp-content/uploads/2023/07/1688322566_55790576d885f1bf6c43.jpg
https://www.visitmysmokies.com/wp-content/uploads/2023/07/1688322576_d4c4705c722a2484bc29.jpg
https://www.visitmysmokies.com/wp-content/uploads/2023/07/1688322557_e77e79dc67f27ff33ce7.jpg
https://www.visitmysmokies.com/wp-content/uploads/2023/07/1688322896_76aeab87aa1f7270f34c.jpg
https://www.visitmysmokies.com/wp-content/uploads/2023/07/1688322599_c3af5e38373bf10b6817.jpg
https://www.visitmysmokies.com/wp-content/uploads/2023/07/1688322904_69063f5cb1bf732ea32f.jpg
https://www.visitmysmokies.com/wp-content/uploads/2023/07/1688322914_9328c8557171ce32851d.jpg
https://www.visitmysmokies.com/wp-content/uploads/2023/07/1688322613_57373ea1be725337a975.jpg
https://www.visitmysmokies.com/wp-content/uploads/2023/07/1688322635_ff92af2b6a8e649536f8.jpg
https://www.visitmysmokies.com/wp-content/uploads/2023/07/1688322840_61a077b93bd32d6c53f1.jpg
https://www.visitmysmokies.com/wp-content/uploads/2023/07/1688322830_9ca825408a9186395355.jpg
https://www.visitmysmokies.com/wp-content/uploads/2023/07/1688322671_6afcb9f1d7607f693f4d.jpg
https://www.visitmysmokies.com/wp-content/uploads/2023/07/1688322649_51436d8e4f5a701e90e2.jpg
https://www.visitmysmokies.com/wp-content/uploads/2023/07/1688322662_b1277f6dd389dd79fe45.jpg
https://www.visitmysmokies.com/wp-content/uploads/2023/07/1688322850_45b620e0dfe72b32ebb8.jpg
https://www.visitmysmokies.com/wp-content/uploads/2023/07/1688322856_7deb473810f86b11360e.jpg
https://www.visitmysmokies.com/wp-content/uploads/2023/07/1688322868_d3636322e75ec91073c7.jpg
https://www.visitmysmokies.com/wp-content/uploads/2023/07/1688322877_d05693a767fda9425352.jpg
https://www.visitmysmokies.com/wp-content/uploads/2023/07/1688322825_3ae61372142203979dc0.jpg
https://www.visitmysmokies.com/wp-content/uploads/2023/07/1688322796_2e072c8645b3aabfca16.jpg
https://www.visitmysmokies.com/wp-content/uploads/2023/07/1688322800_348187148edd39fa4930.jpg
https://www.visitmysmokies.com/wp-content/uploads/2023/07/1688322815_199761cf2cac4adbd847.jpg
https://www.visitmysmokies.com/wp-content/uploads/2023/07/1688322886_5e0c8a2d1336feb01cd3.jpg
https://www.visitmysmokies.com/wp-content/uploads/2023/07/1688323086_d9f647bce9544500b5d9.jpg
https://www.visitmysmokies.com/wp-content/uploads/2023/07/1688323089_54cd79e6454626932bb7.jpg
https://www.visitmysmokies.com/wp-content/uploads/2023/07/1688323094_23e8fb4cda0fc3a44c5d.jpg
https://www.visitmysmokies.com/wp-content/uploads/2023/07/1688323102_be0bac1eeaf769084c2c.jpg
https://www.visitmysmokies.com/wp-content/uploads/2023/07/1688323103_46fd122acd928b9daead.jpg
https://www.visitmysmokies.com/wp-content/uploads/2023/07/1688323104_a682917cd2c3734f6da7.jpg
https://www.visitmysmokies.com/wp-content/uploads/2023/07/1688323105_162d4c76db5676cf7e17.jpg
Bear Mountain
Location Details: Sevierville
Bedrooms: 2 Bathrooms: 2 Sleeps: 6
Bear Mountain is Brand New 2023 - PRIVATE log cabin with Mountain Views. Two level cabin with 2 Bedrooms, 2 Bathrooms and Plenty of room for a family of 4 Adults and 2 Children. Extremely comfortable cabin with large sofa to enjoy your Gas Fireplace. (Seasonal Oct-April).
Open loft upstairs has King Bed, TV & full bath. Main level bedroom has King Bed, TV & adjoining Full Bath. Private Hot Tub, rocking chairs, Porch Swing and charcoal grill on your deck overlooking the mountains. Fully equipped kitchen, cable TV and Wi-Fi, queen sleeper sofa, Washer/Dryer, Arcade Game.
Two minute drive to Outdoor Swimming Pool, Putt-Putt Golf, Par 3 Golf Course, 2 Playgrounds, Four Fishing Ponds, Volleyball, Basketball, Horseshoes, Picnic Areas and Hiking Trails.
ALL Amenities are Free for our guests.
Amenities
Fully Equipped Kitchen

Hot Tub

King Bed

Mountain View

Private/Secluded

Satellite / Cable TV

Internet/Wifi

Pet Friendly

Fireplace

Washer & Dryer

Pool Access

Non-Smoking

Grill
Login
Please login to your account.
Travel and Insurance page not found
Damage Insurance page not found
Triphedge Insurance page not found