https://www.visitmysmokies.com/wp-content/uploads/2020/07/06072020051246_thumb.jpg
https://www.visitmysmokies.com/wp-content/uploads/2020/07/06072020051248_thumb.jpg
https://www.visitmysmokies.com/wp-content/uploads/2020/07/06072020051250_thumb.jpg
https://www.visitmysmokies.com/wp-content/uploads/2020/07/06072020051252_thumb.jpg
https://www.visitmysmokies.com/wp-content/uploads/2020/07/06072020051254_thumb.jpg
https://www.visitmysmokies.com/wp-content/uploads/2020/07/06072020051256_thumb.jpg
https://www.visitmysmokies.com/wp-content/uploads/2020/07/06072020051257_thumb.jpg
https://www.visitmysmokies.com/wp-content/uploads/2020/07/06072020051258_thumb.jpg
https://www.visitmysmokies.com/wp-content/uploads/2020/07/06072020051300_thumb.jpg
https://www.visitmysmokies.com/wp-content/uploads/2020/07/060720200513001_thumb.jpg
https://www.visitmysmokies.com/wp-content/uploads/2020/07/06072020051301_thumb.jpg
https://www.visitmysmokies.com/wp-content/uploads/2020/07/06072020051302_thumb.jpg
https://www.visitmysmokies.com/wp-content/uploads/2020/07/06072020051303_thumb.jpg
https://www.visitmysmokies.com/wp-content/uploads/2020/07/06072020051305_thumb.jpg
https://www.visitmysmokies.com/wp-content/uploads/2020/07/06072020051306_thumb.jpg
https://www.visitmysmokies.com/wp-content/uploads/2020/07/06072020051307_thumb.jpg
https://www.visitmysmokies.com/wp-content/uploads/2020/07/06072020051309_thumb.jpg
https://www.visitmysmokies.com/wp-content/uploads/2020/07/06072020051310_thumb.jpg
https://www.visitmysmokies.com/wp-content/uploads/2020/07/06072020051311_thumb.jpg
https://www.visitmysmokies.com/wp-content/uploads/2020/07/06072020051312_thumb.jpg
https://www.visitmysmokies.com/wp-content/uploads/2020/07/06072020051314_thumb.jpg
https://www.visitmysmokies.com/wp-content/uploads/2020/07/06072020051315_thumb.jpg
https://www.visitmysmokies.com/wp-content/uploads/2020/07/06072020051316_thumb.jpg
https://www.visitmysmokies.com/wp-content/uploads/2020/07/06072020051317_thumb.jpg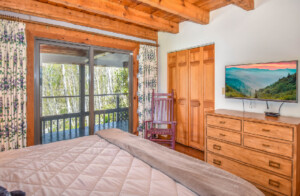 https://www.visitmysmokies.com/wp-content/uploads/2020/07/06072020051318_thumb.jpg
https://www.visitmysmokies.com/wp-content/uploads/2020/07/06072020051319_thumb.jpg
https://www.visitmysmokies.com/wp-content/uploads/2020/07/06072020051321_thumb.jpg
https://www.visitmysmokies.com/wp-content/uploads/2020/07/06072020051322_thumb.jpg
https://www.visitmysmokies.com/wp-content/uploads/2020/07/06072020051324_thumb.jpg
https://www.visitmysmokies.com/wp-content/uploads/2020/07/06072020051325_thumb.jpg
https://www.visitmysmokies.com/wp-content/uploads/2020/07/06072020051326_thumb.jpg
https://www.visitmysmokies.com/wp-content/uploads/2020/07/06072020051327_thumb.jpg
https://www.visitmysmokies.com/wp-content/uploads/2020/07/06072020051328_thumb.jpg
https://www.visitmysmokies.com/wp-content/uploads/2020/07/06072020051329_thumb.jpg
https://www.visitmysmokies.com/wp-content/uploads/2020/07/06072020051330_thumb.jpg
https://www.visitmysmokies.com/wp-content/uploads/2020/07/06072020051332_thumb.jpg
https://www.visitmysmokies.com/wp-content/uploads/2020/07/060720200513321_thumb.jpg
https://www.visitmysmokies.com/wp-content/uploads/2020/07/06072020051334_thumb.jpg
https://www.visitmysmokies.com/wp-content/uploads/2020/07/06072020051336_thumb.jpg
https://www.visitmysmokies.com/wp-content/uploads/2020/07/06072020051343_thumb.jpg
https://www.visitmysmokies.com/wp-content/uploads/2020/07/06072020051344_thumb.jpg
https://www.visitmysmokies.com/wp-content/uploads/2020/07/06072020051345_thumb.jpg
https://www.visitmysmokies.com/wp-content/uploads/2020/07/06072020051346_thumb.jpg
https://www.visitmysmokies.com/wp-content/uploads/2020/07/06072020051348_thumb.jpg
https://www.visitmysmokies.com/wp-content/uploads/2020/07/06072020051349_thumb.jpg
https://www.visitmysmokies.com/wp-content/uploads/2020/07/06072020051351_thumb.jpg
https://www.visitmysmokies.com/wp-content/uploads/2020/07/06072020051352_thumb.jpg
https://www.visitmysmokies.com/wp-content/uploads/2020/07/06072020051353_thumb.jpg
https://www.visitmysmokies.com/wp-content/uploads/2020/07/06072020051355_thumb.jpg
https://www.visitmysmokies.com/wp-content/uploads/2020/07/06072020051357_thumb.jpg
https://www.visitmysmokies.com/wp-content/uploads/2020/07/06072020051358_thumb.jpg
https://www.visitmysmokies.com/wp-content/uploads/2020/07/06072020051359_thumb.jpg
https://www.visitmysmokies.com/wp-content/uploads/2020/07/06072020051401_thumb.jpg
https://www.visitmysmokies.com/wp-content/uploads/2020/07/06072020051403_thumb.jpg
https://www.visitmysmokies.com/wp-content/uploads/2020/07/06072020051404_thumb.jpg
https://www.visitmysmokies.com/wp-content/uploads/2020/07/06072020051405_thumb.jpg
https://www.visitmysmokies.com/wp-content/uploads/2020/07/06072020051406_thumb.jpg
https://www.visitmysmokies.com/wp-content/uploads/2020/07/06072020051408_thumb.jpg
https://www.visitmysmokies.com/wp-content/uploads/2020/07/06072020051410_thumb.jpg
https://www.visitmysmokies.com/wp-content/uploads/2020/07/06072020051411_thumb.jpg
https://www.visitmysmokies.com/wp-content/uploads/2020/07/06072020051413_thumb.jpg
https://www.visitmysmokies.com/wp-content/uploads/2020/07/06072020051414_thumb.jpg
https://www.visitmysmokies.com/wp-content/uploads/2020/07/06072020051415_thumb.jpg
https://www.visitmysmokies.com/wp-content/uploads/2020/07/06072020051417_thumb.jpg
https://www.visitmysmokies.com/wp-content/uploads/2020/07/06072020051418_thumb.jpg
https://www.visitmysmokies.com/wp-content/uploads/2020/07/06072020051420_thumb.jpg
https://www.visitmysmokies.com/wp-content/uploads/2020/07/06072020051421_thumb.jpg
https://www.visitmysmokies.com/wp-content/uploads/2020/07/06072020051423_thumb.jpg
https://www.visitmysmokies.com/wp-content/uploads/2020/07/06072020051425_thumb.jpg
https://www.visitmysmokies.com/wp-content/uploads/2020/07/06072020051426_thumb.jpg
https://www.visitmysmokies.com/wp-content/uploads/2020/07/06072020051428_thumb.jpg
https://www.visitmysmokies.com/wp-content/uploads/2020/07/06072020051430_thumb.jpg
https://www.visitmysmokies.com/wp-content/uploads/2020/07/06072020051431_thumb.jpg
https://www.visitmysmokies.com/wp-content/uploads/2020/07/06072020051433_thumb.jpg
https://www.visitmysmokies.com/wp-content/uploads/2020/07/06072020051434_thumb.jpg
https://www.visitmysmokies.com/wp-content/uploads/2020/07/06072020051436_thumb.jpg
https://www.visitmysmokies.com/wp-content/uploads/2020/07/06072020051438_thumb.jpg
https://www.visitmysmokies.com/wp-content/uploads/2020/07/06072020051440_thumb.jpg
https://www.visitmysmokies.com/wp-content/uploads/2020/07/06072020051442_thumb.jpg
https://www.visitmysmokies.com/wp-content/uploads/2020/07/06072020051444_thumb.jpg
https://www.visitmysmokies.com/wp-content/uploads/2020/07/06072020051447_thumb.jpg
https://www.visitmysmokies.com/wp-content/uploads/2020/07/06072020051449_thumb.jpg
https://www.visitmysmokies.com/wp-content/uploads/2020/07/06072020051451_thumb.jpg
https://www.visitmysmokies.com/wp-content/uploads/2020/07/06072020051452_thumb.jpg
My Blue Heaven
Location Details: Gatlinburg
Bedrooms: 5 Bathrooms: 8 Sleeps: 12
Whether its lounging on the 500+ square foot patio, enjoying the rocking chairs from the full wrap deck, or sipping a refreshing beverage from the 6-person hot tub, you will find yourself in a state of blissful relaxation. Just 10 minutes to downtown Gatlinburg, and moments away from the Smoky Mountain National Park, far enough to avoid the noise of the tourist crowd and close enough to pop into town and enjoy all that Gatlinburg has to offer. Welcome to "My Blue Heaven".
Amenities
Fully Equipped Kitchen

Hot Tub

King Bed

Game Room

Mountain View

Private/Secluded

Satellite / Cable TV

Internet/Wifi
Login
Please login to your account.
Travel and Insurance page not found
Damage Insurance page not found
Triphedge Insurance page not found