https://www.visitmysmokies.com/wp-content/uploads/2022/04/28042022121321.JPG
https://www.visitmysmokies.com/wp-content/uploads/2022/04/28042022121413.jpg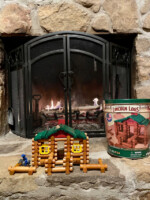 https://www.visitmysmokies.com/wp-content/uploads/2022/04/28042022121417.jpg
https://www.visitmysmokies.com/wp-content/uploads/2022/04/28042022121420.jpg
https://www.visitmysmokies.com/wp-content/uploads/2022/04/28042022121424.jpg
https://www.visitmysmokies.com/wp-content/uploads/2022/04/28042022121429.jpg
https://www.visitmysmokies.com/wp-content/uploads/2022/04/28042022121433.jpg
https://www.visitmysmokies.com/wp-content/uploads/2022/04/28042022121437.jpg
https://www.visitmysmokies.com/wp-content/uploads/2022/04/28042022121440.jpg
https://www.visitmysmokies.com/wp-content/uploads/2022/04/28042022121444.jpg
https://www.visitmysmokies.com/wp-content/uploads/2022/04/28042022121447.jpg
https://www.visitmysmokies.com/wp-content/uploads/2022/04/28042022121450.jpg
https://www.visitmysmokies.com/wp-content/uploads/2022/04/28042022121455.jpg
https://www.visitmysmokies.com/wp-content/uploads/2022/04/28042022121500.jpg
https://www.visitmysmokies.com/wp-content/uploads/2022/04/28042022121504.jpg
https://www.visitmysmokies.com/wp-content/uploads/2022/04/28042022121508.jpg
https://www.visitmysmokies.com/wp-content/uploads/2022/04/28042022121513.jpg
https://www.visitmysmokies.com/wp-content/uploads/2022/04/28042022121517.jpg
https://www.visitmysmokies.com/wp-content/uploads/2022/04/28042022121522.jpg
https://www.visitmysmokies.com/wp-content/uploads/2022/04/28042022121528.jpg
https://www.visitmysmokies.com/wp-content/uploads/2022/04/28042022121533.jpg
https://www.visitmysmokies.com/wp-content/uploads/2022/04/28042022121536.jpg
https://www.visitmysmokies.com/wp-content/uploads/2022/04/28042022121541.jpg
https://www.visitmysmokies.com/wp-content/uploads/2022/04/28042022121547.jpg
https://www.visitmysmokies.com/wp-content/uploads/2022/04/28042022121553.jpg
Luttrell Lodge
Location Details: Sevierville
Bedrooms: 2 Bathrooms: 1 Sleeps: 5
Very private true log cabin on a dead-end road that borders over 100 acres of undeveloped land. BBQ on large deck overlooking the trees, brand new hot tub, real stone wood burning fireplace, and hiking trails just a few yards away! If you're looking for an authentic mountain cabin, you found it. Short drive to Pigeon Forge and Gatlinburg and only ~20 minutes from the Great Smoky Mountains National Park entrance!
ABOUT
If you're looking for a luxury lodge with high-end finishes, entertainment system, pool table, etc., then this is not for you.
If you're looking for a rustic, private, unique log cabin deep in the mountains and surrounded by nature, with almost no neighbors and hiking trails within walking distance, then you've come to the right place! This is the mountain cabin vacation experience you've been looking for.
You will have all the amenities you need including central heat/AC, WiFi (200 mbps), laundry, etc. We also have a dedicated workspace with an oversized desk for working professionals.
The real stone wood burning fireplace is amazing! Enjoy some hot chocolate and a book as you soak in the warmth. Take some R&R in the hot tub under the Gazebo, or with a cup of coffee on the large deck overlooking the trees. Hike down to the creek and meadow below, to the old abandoned moonshine cabin in the woods, or to a local Christmas tree farm! Take a load off on the hammock, or have some friendly competition with the Hook and Ring game or Lincoln Logs. You'll never want to leave!
OTHER INFO
Our cabin is deep in the mountains. Therefore you may have bugs, mice, mosquitoes and all such stuff associated with being in the woods. Black bears frequent the area (they love our water feature and playing with the hammock) and you may also see wild turkey or deer during your stay.
As you near our cabin the roads become hilly, winding and narrow in places. May be difficult if you haven't driven mountain roads before. Use caution.
WINTER MONTHS: Our roads do get salted and serviced by snow plows, but you may still sometimes experience icy conditions in the winter. If there is snow or a storm passes through before or during your stay, 4-wheel drive is recommended, check weather conditions as necessary.
POLICIES
We do not offer refunds due to weather.
There are no pets, no smoking and no parties allowed.
Amenities
Fully Equipped Kitchen

Hot Tub

King Bed

Mountain View

Private/Secluded

Internet/Wifi

Fireplace

Washer & Dryer

Non-Smoking

Grill
Login
Please login to your account.
Travel and Insurance page not found
Damage Insurance page not found
Triphedge Insurance page not found