https://gallery.streamlinevrs.com/units-gallery/00/0C/03/original_165084668.jpeg
https://gallery.streamlinevrs.com/units-gallery/00/0C/03/original_165084669.jpeg
https://gallery.streamlinevrs.com/units-gallery/00/0C/03/original_165084679.jpeg
https://gallery.streamlinevrs.com/units-gallery/00/0C/03/original_165084690.jpeg
https://gallery.streamlinevrs.com/units-gallery/00/0C/03/original_165084701.jpeg
https://gallery.streamlinevrs.com/units-gallery/00/0C/03/original_165084708.jpeg
https://gallery.streamlinevrs.com/units-gallery/00/0C/03/original_165084707.jpeg
https://gallery.streamlinevrs.com/units-gallery/00/0C/03/original_165084709.jpeg
https://gallery.streamlinevrs.com/units-gallery/00/0C/03/original_165084661.jpeg
https://gallery.streamlinevrs.com/units-gallery/00/0C/03/original_165084662.jpeg
https://gallery.streamlinevrs.com/units-gallery/00/0C/03/original_165084663.jpeg
https://gallery.streamlinevrs.com/units-gallery/00/0C/03/original_165084659.jpeg
https://gallery.streamlinevrs.com/units-gallery/00/0C/03/original_165084660.jpeg
https://gallery.streamlinevrs.com/units-gallery/00/0C/03/original_165084664.jpeg
https://gallery.streamlinevrs.com/units-gallery/00/0C/03/original_165084711.jpeg
https://gallery.streamlinevrs.com/units-gallery/00/0C/03/original_165084658.jpeg
https://gallery.streamlinevrs.com/units-gallery/00/0C/03/original_165084685.jpeg
https://gallery.streamlinevrs.com/units-gallery/00/0C/03/original_165084674.jpeg
https://gallery.streamlinevrs.com/units-gallery/00/0C/03/original_165084675.jpeg
https://gallery.streamlinevrs.com/units-gallery/00/0C/03/original_165084665.jpeg
https://gallery.streamlinevrs.com/units-gallery/00/0C/03/original_165084666.jpeg
https://gallery.streamlinevrs.com/units-gallery/00/0C/03/original_165084667.jpeg
https://gallery.streamlinevrs.com/units-gallery/00/0C/03/original_165084670.jpeg
https://gallery.streamlinevrs.com/units-gallery/00/0C/03/original_165084671.jpeg
https://gallery.streamlinevrs.com/units-gallery/00/0C/03/original_165084673.jpeg
https://gallery.streamlinevrs.com/units-gallery/00/0C/03/original_165084672.jpeg
https://gallery.streamlinevrs.com/units-gallery/00/0C/03/original_165084676.jpeg
https://gallery.streamlinevrs.com/units-gallery/00/0C/03/original_165084677.jpeg
https://gallery.streamlinevrs.com/units-gallery/00/0C/03/original_165084678.jpeg
https://gallery.streamlinevrs.com/units-gallery/00/0C/03/original_165084680.jpeg
https://gallery.streamlinevrs.com/units-gallery/00/0C/03/original_165084681.jpeg
https://gallery.streamlinevrs.com/units-gallery/00/0C/03/original_165084682.jpeg
https://gallery.streamlinevrs.com/units-gallery/00/0C/03/original_165084683.jpeg
https://gallery.streamlinevrs.com/units-gallery/00/0C/03/original_165084684.jpeg
https://gallery.streamlinevrs.com/units-gallery/00/0C/03/original_165084686.jpeg
https://gallery.streamlinevrs.com/units-gallery/00/0C/03/original_165084687.jpeg
https://gallery.streamlinevrs.com/units-gallery/00/0C/03/original_165084688.jpeg
https://gallery.streamlinevrs.com/units-gallery/00/0C/03/original_165084689.jpeg
https://gallery.streamlinevrs.com/units-gallery/00/0C/03/original_165084692.jpeg
https://gallery.streamlinevrs.com/units-gallery/00/0C/03/original_165084693.jpeg
https://gallery.streamlinevrs.com/units-gallery/00/0C/03/original_165084694.jpeg
https://gallery.streamlinevrs.com/units-gallery/00/0C/03/original_165084691.jpeg
https://gallery.streamlinevrs.com/units-gallery/00/0C/03/original_165084695.jpeg
https://gallery.streamlinevrs.com/units-gallery/00/0C/03/original_165084696.jpeg
https://gallery.streamlinevrs.com/units-gallery/00/0C/03/original_165084697.jpeg
https://gallery.streamlinevrs.com/units-gallery/00/0C/03/original_165084698.jpeg
https://gallery.streamlinevrs.com/units-gallery/00/0C/03/original_165084699.jpeg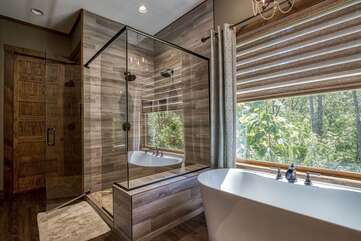 https://gallery.streamlinevrs.com/units-gallery/00/0C/03/original_165084700.jpeg
https://gallery.streamlinevrs.com/units-gallery/00/0C/03/original_165084702.jpeg
https://gallery.streamlinevrs.com/units-gallery/00/0C/03/original_165084703.jpeg
https://gallery.streamlinevrs.com/units-gallery/00/0C/03/original_165084704.jpeg
https://gallery.streamlinevrs.com/units-gallery/00/0C/03/original_165084705.jpeg
https://gallery.streamlinevrs.com/units-gallery/00/0C/03/original_165084706.jpeg
https://gallery.streamlinevrs.com/units-gallery/00/0C/03/original_165097524.jpeg
https://gallery.streamlinevrs.com/units-gallery/00/0C/03/original_165097523.jpeg
https://gallery.streamlinevrs.com/units-gallery/00/0C/03/original_165097552.jpeg
https://gallery.streamlinevrs.com/units-gallery/00/0C/03/original_165097565.jpeg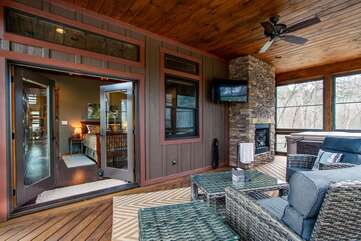 https://gallery.streamlinevrs.com/units-gallery/00/0C/03/original_165097563.jpeg
https://gallery.streamlinevrs.com/units-gallery/00/0C/03/original_165097564.jpeg
https://gallery.streamlinevrs.com/units-gallery/00/0C/03/original_165097515.jpeg
https://gallery.streamlinevrs.com/units-gallery/00/0C/03/original_165097476.jpeg
https://gallery.streamlinevrs.com/units-gallery/00/0C/03/original_165111207.jpeg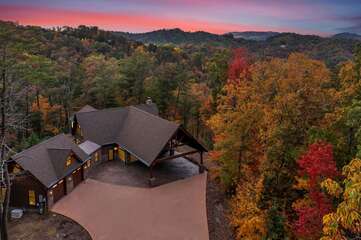 https://gallery.streamlinevrs.com/units-gallery/00/0C/03/original_165111201.jpeg
https://gallery.streamlinevrs.com/units-gallery/00/0C/03/original_165111203.jpeg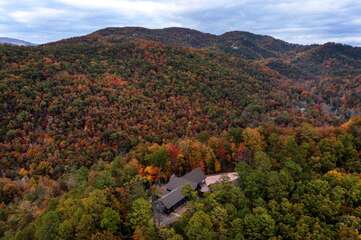 https://gallery.streamlinevrs.com/units-gallery/00/0C/03/original_165111197.jpeg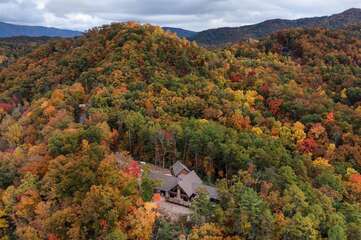 https://gallery.streamlinevrs.com/units-gallery/00/0C/03/original_165111199.jpeg
https://gallery.streamlinevrs.com/units-gallery/00/0C/03/original_165111192.jpeg
https://gallery.streamlinevrs.com/units-gallery/00/0C/03/original_165111204.jpeg
https://gallery.streamlinevrs.com/units-gallery/00/0C/03/original_165111198.jpeg
https://gallery.streamlinevrs.com/units-gallery/00/0C/03/original_165111189.jpeg
https://gallery.streamlinevrs.com/units-gallery/00/0C/03/original_165111190.jpeg
https://gallery.streamlinevrs.com/units-gallery/00/0C/03/original_165111191.jpeg
https://gallery.streamlinevrs.com/units-gallery/00/0C/03/original_165111193.jpeg
https://gallery.streamlinevrs.com/units-gallery/00/0C/03/original_165111194.jpeg
https://gallery.streamlinevrs.com/units-gallery/00/0C/03/original_165111195.jpeg
https://gallery.streamlinevrs.com/units-gallery/00/0C/03/original_165111196.jpeg
https://gallery.streamlinevrs.com/units-gallery/00/0C/03/original_165111200.jpeg
https://gallery.streamlinevrs.com/units-gallery/00/0C/03/original_165111202.jpeg
https://gallery.streamlinevrs.com/units-gallery/00/0C/03/original_165111205.jpeg
https://gallery.streamlinevrs.com/units-gallery/00/0C/03/original_165111206.jpeg
https://gallery.streamlinevrs.com/units-gallery/00/0C/03/original_165112524.jpeg
https://gallery.streamlinevrs.com/units-gallery/00/0C/03/original_165112509.jpeg
https://gallery.streamlinevrs.com/units-gallery/00/0C/03/original_165116132.jpeg
https://gallery.streamlinevrs.com/units-gallery/00/0C/03/original_165116133.jpeg
https://gallery.streamlinevrs.com/units-gallery/00/0C/03/original_165112406.jpeg
https://gallery.streamlinevrs.com/units-gallery/00/0C/03/original_165116130.jpeg
https://gallery.streamlinevrs.com/units-gallery/00/0C/03/original_165116129.jpeg
https://gallery.streamlinevrs.com/units-gallery/00/0C/03/original_165116134.png
Luxury Hickory Homestead
Location Details: Sevierville
Bedrooms: 4 Bathrooms: 3.5 Sleeps: 12
Luxury Hickory Homestead
NEW LISTING! 4 Bedroom 4 Bath - Luxury Hickory Homestead is a secluded getaway dream! The generous amount of windows and outdoor entertainment space provide a constant connection to the serene mountain surroundings, with all the comforts of a luxury vacation home. Fully equipped kitchen with a chefs pantry! Enjoy the warm wooden fireplace in the spacious living room area and on the outside covered deck with a seated area while taking in the spectacular mountain views. Be entertained in the new massive theatre and game room with 80 inch tv, Tee Golf simulation, and shuffle board. Relax in the screened in porch with hot tub, 40' smart tv, gas fireplace with seating. Located just off Wears Valley Road for easy access to Pigeon Forge, Foothills Parkway and the "peaceful side of the smokies" in Townsend.

The main level features an open floor plan with cathedral ceilings, lined with open windows to show case the outstanding mountain views. Enjoy the unique kitchen that offers everything you will need to prepare your families favorite meals while they relax in the living room planning for their next adventure. This level also features a master king size bedroom with with a tv, ensuite bathroom with two head shower, free style standing tub, his & her vanity and access to screened in porch with a hot tub, tv, and electric fireplace with seating. Also on this level you will have a queen bedroom with a ensuite tile shower , a 2 queen bedroom with a ensuite tile shower, twin bunk beds with a tv. a half bath in hall way and a NEW massive theatre / game room with 80inch tv, Tee Golf simulation, and shuffle board.

The loft area has a private room with a relaxing sofa to enjoy your favorite shows, Wii Console with games, pool table, multicade and a view of the gorgeous Smoky Mountains.

You are 15.4 miles away from the action packed Pigeon Forge, 23.9 miles to Cades Cove, and 20.8 miles to Gatlinburg, just 7 miles to Foothills Parkway, surrounded by the best hiking places in the area and just minutes to the "peaceful side of the smokies" in Townsend where you can enjoy bike rides, tubing, swimming and great restaurants!

Book your stay at Luxury Hickory Homestead and give your family a vacation they will remember for a lifetime.




Amenities
Hot Tub

Mountain View

Private/Secluded

Handicap Accessible

Pool Table

Washer & Dryer

Cable TV

Internet Access

Gas Grill

Arcade Game

Theater Room

Non-Smoking

Wifi

Gas Fireplace
Login
Please login to your account.
Travel and Insurance page not found
Damage Insurance page not found
Triphedge Insurance page not found