https://gallery.streamlinevrs.com/units-gallery/00/08/FA/original_164009060.jpeg
https://gallery.streamlinevrs.com/units-gallery/00/08/FA/original_164009049.jpeg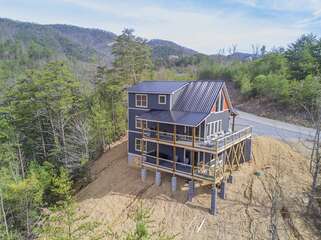 https://gallery.streamlinevrs.com/units-gallery/00/08/FA/original_164371458.jpeg
https://gallery.streamlinevrs.com/units-gallery/00/08/FA/original_164371480.jpeg
https://gallery.streamlinevrs.com/units-gallery/00/08/FA/original_164371491.jpeg
https://gallery.streamlinevrs.com/units-gallery/00/08/FA/original_164371500.jpeg
https://gallery.streamlinevrs.com/units-gallery/00/08/FA/original_164371464.jpeg
https://gallery.streamlinevrs.com/units-gallery/00/08/FA/original_164371462.jpeg
https://gallery.streamlinevrs.com/units-gallery/00/08/FA/original_164371461.jpeg
https://gallery.streamlinevrs.com/units-gallery/00/08/FA/original_164371463.jpeg
https://gallery.streamlinevrs.com/units-gallery/00/08/FA/original_164371466.jpeg
https://gallery.streamlinevrs.com/units-gallery/00/08/FA/original_164371467.jpeg
https://gallery.streamlinevrs.com/units-gallery/00/08/FA/original_164371465.jpeg
https://gallery.streamlinevrs.com/units-gallery/00/08/FA/original_164371483.jpeg
https://gallery.streamlinevrs.com/units-gallery/00/08/FA/original_164371459.jpeg
https://gallery.streamlinevrs.com/units-gallery/00/08/FA/original_164371504.jpeg
https://gallery.streamlinevrs.com/units-gallery/00/08/FA/original_164371501.jpeg
https://gallery.streamlinevrs.com/units-gallery/00/08/FA/original_164371503.jpeg
https://gallery.streamlinevrs.com/units-gallery/00/08/FA/original_164371460.jpeg
https://gallery.streamlinevrs.com/units-gallery/00/08/FA/original_164371468.jpeg
https://gallery.streamlinevrs.com/units-gallery/00/08/FA/original_164371470.jpeg
https://gallery.streamlinevrs.com/units-gallery/00/08/FA/original_164371471.jpeg
https://gallery.streamlinevrs.com/units-gallery/00/08/FA/original_164371473.jpeg
https://gallery.streamlinevrs.com/units-gallery/00/08/FA/original_164371474.jpeg
https://gallery.streamlinevrs.com/units-gallery/00/08/FA/original_164371476.jpeg
https://gallery.streamlinevrs.com/units-gallery/00/08/FA/original_164371477.jpeg
https://gallery.streamlinevrs.com/units-gallery/00/08/FA/original_164371479.jpeg
https://gallery.streamlinevrs.com/units-gallery/00/08/FA/original_164371478.jpeg
https://gallery.streamlinevrs.com/units-gallery/00/08/FA/original_164371481.jpeg
https://gallery.streamlinevrs.com/units-gallery/00/08/FA/original_164371482.jpeg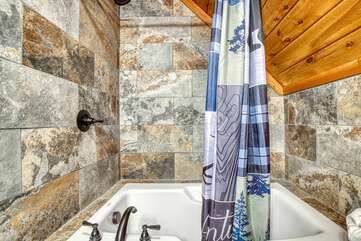 https://gallery.streamlinevrs.com/units-gallery/00/08/FA/original_164371484.jpeg
https://gallery.streamlinevrs.com/units-gallery/00/08/FA/original_164371485.jpeg
https://gallery.streamlinevrs.com/units-gallery/00/08/FA/original_164371488.jpeg
https://gallery.streamlinevrs.com/units-gallery/00/08/FA/original_164371489.jpeg
https://gallery.streamlinevrs.com/units-gallery/00/08/FA/original_164371496.jpeg
https://gallery.streamlinevrs.com/units-gallery/00/08/FA/original_164371497.jpeg
https://gallery.streamlinevrs.com/units-gallery/00/08/FA/original_164371495.jpeg
https://gallery.streamlinevrs.com/units-gallery/00/08/FA/original_164371498.jpeg
https://gallery.streamlinevrs.com/units-gallery/00/08/FA/original_164371502.jpeg
https://gallery.streamlinevrs.com/units-gallery/00/08/FA/original_164371469.jpeg
https://gallery.streamlinevrs.com/units-gallery/00/08/FA/original_164811650.jpeg
https://gallery.streamlinevrs.com/units-gallery/00/08/FA/original_164811648.jpeg
https://gallery.streamlinevrs.com/units-gallery/00/08/FA/original_164920021.jpeg
https://gallery.streamlinevrs.com/units-gallery/00/08/FA/original_164920020.jpeg
https://gallery.streamlinevrs.com/units-gallery/00/08/FA/original_165176405.jpeg
Ascension Ridge
Location Details: Sevierville
Bedrooms: 3 Bathrooms: 3.5 Sleeps: 12
Ascension Ridge
NEW CONSTRUCTION!! Ascension Ridge is a gorgeous 3-bedroom 3 1/2 bath cabin that offers breathtaking views, upscale appliances, modern décor, plush furnishings, and refined touches throughout. Enjoy three spacious levels that feature intimate bedrooms with plush bedding and variety of spaces equipped with all the top amenities to keep the entire family entertained as they create lasting memories. Enjoy the peace and tranquility of being nestled in the mountains or take a leisurely drive to enjoy all the fun and adventure that await you in the Smoky Mountains, Gatlinburg, Pigeon Forge and Sevierville. Small dogs are welcome. Bringing a larger group and need additional bedrooms? Check out our 4-bedroom sister property, Eagle's Flight!

The main level features a spacious open floor plan, vaulted ceilings, wall of windows that filter in natural light and frame the expansive mountain views, deck access, and a variety of spaces designed to offer the family a combination of luxury and excitement as they gather to create memories. The elegant kitchen is equipped with stainless steel appliances, granite countertops, refined lighting, a charming island that offers seating for two, and a delightful hot and iced coffee machine for coffee lovers to savor. The nearby dining room features a gorgeous log table that offers seating for 6 and a highchair to cater to the little ones. This area also features a variety of board games and card games for the family to enjoy around the dining room table. The living room features a flat screen television and plush seating arranged around the cozy gas fireplace with captivating views of the mountains as your backdrop! This level also features a ½ bath, laundry room, and a spectacular king suite with impressive views of the mountains and valley, a flat screen television, ceiling fan, and a full en-suite bathroom with a luxurious soaker tub.

The spacious upper level features a relaxing king suite offering gorgeous views of the mountains, with a ceiling fan, flat screen television, a crib for those precious little ones to enjoy, a full en-suite bathroom with a relaxing soaker tub, private deck access, and a spacious loft equipped with a foosball table for the family to enjoy leisurely or challenging foosball tournaments. This cozy space overlooks the main level and offers engaging glimpses of the expansive mountain view.

The lower level features an exciting game room equipped with a custom-made full size pool table, multicade game system, wall toys to entertain the little ones, high top table with seating for four, a 65" flat screen television, lounger that converts to sleeping for two, deck access, mountain views, and access to the nearby theater room. The theater room features six individual plush reclining theater seats and a 75" flat screen television with Blu-ray and surround sound offering the perfect space for the family or children to gather to enjoy their favorite movies and cheer on their favorite teams with amplified sound effects. ESPN Plus streaming available for all your favorite football games!

The fun and relaxation do not stop there! This beautiful cabin offers three decks designed to cater to those nature lovers that can't get enough of the great outdoors, including a cozy firepit surrounded by Adirondack chairs. The main level wrap around deck is accessed from the living room or kitchen and features luxurious Adirondack and plush wicker seating for the family to gather and enjoy the breathtaking mountain views infused with the delightful sights and sounds of nature, witness the splendor of a cotton candy sunrise or creamsicle sunset or fire up the gas grill. The combination of covered and uncovered deck space is sure to delight everyone. The private loft level deck offers cozy seating for two to enjoy peaceful romantic moments. The lower-level deck offers the perfect space to relax, recover, and relish the tantalizing mountain views from the bubbling hot tub or the comfort of an Adirondack chair.
Amenities
Hot Tub

Mountain View

Private/Secluded

Pool Table

Washer & Dryer

Internet Access

DVD Player

Electric Fireplace

Gas Grill

Theater Room

Non-Smoking

Wifi

Firepit

Foosball Table
Login
Please login to your account.
Travel and Insurance page not found
Damage Insurance page not found
Triphedge Insurance page not found