Dolly Parton Is Getting Married… Again!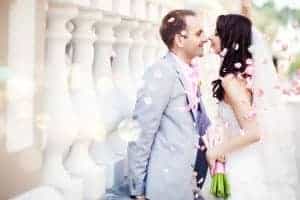 Time flies when you are having fun! Can you believe that it has been nearly 50 years since the Smoky Mountain sweetheart Dolly Parton and her husband Carl Dean first said "I do"?
Parton and Dean were first married when Dolly was 20 years old. The couple met when Dolly first arrived in Nashville outside of a laundromat in 1964. After two years of dating the couple celebrated their love for one another in a quaint ceremony in Ringgold, Georgia on May 30, 1966.
Now, nearly half a century later, the two plan to once again walk down the aisle in wedded bliss for their 50th wedding anniversary in 2016. The big difference this time around, however, is that the two plan to hold their ceremony at home in Tennessee at their plantation-style home. Not to mention, the Smoky Mountain wedding event is expected to be nothing short of spectacular in true Dolly fashion!
Want to wish Dolly and Carl congratulations on renewing their vows? Let them know in the comments below!
(See also: Congratulations Dolly Parton!)
Not typically in the spotlight, Carl Dean is most well known for his reserved personality. Very much the opposite of his wife, Dolly often jokes about how much Carl loves staying at home and keeping things low-key. While Dolly has made her fortune with her voice, Carl is the proud owner of his own company, The Dean and Dean Asphalt Paving Company, in Nashville, Tenn.
Planning your own dream wedding? Visit My Smokies offers soon-to-be newlyweds everything to plan the perfect Smoky Mountain wedding ceremony. To check out our tips and links for yourself, be sure to visit our Smoky Mountain wedding page. There you will find a full list of all the beautiful wedding venues, bakeries, catering services, photographers, and more!