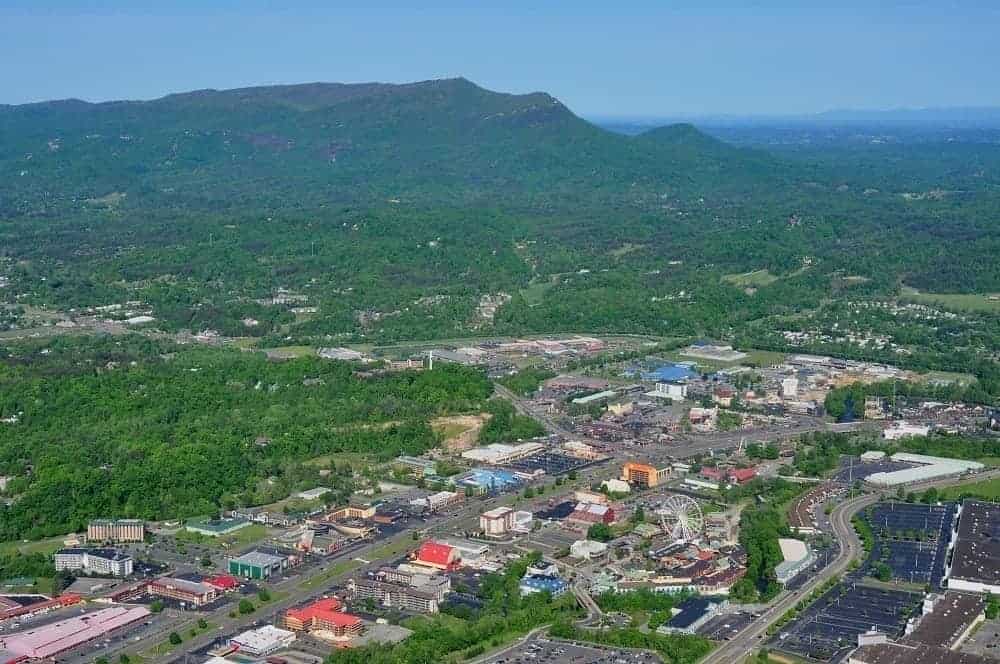 TODAY Names Pigeon Forge as the Number 1 Family Weekend Getaway Destination
Pigeon Forge, Tennessee has been named the number 1 best weekend getaway for families in the United States by TODAY. It was chosen as number 1 since Pigeon Forge is central to the Southeastern United States and not very far to drive to. The article also mentions having plenty of activities designed for kids in Pigeon Forge, making it the perfect family getaway spot!
To help you plan the perfect family weekend in Pigeon Forge, we've put together a guide of the best things to do, places to eat, and places to stay.
What To Do in Pigeon Forge
You'll find plenty of family friendly attractions in Pigeon Forge. Don't miss out on any of them when you plan your weekend getaway!
Great Smoky Mountains National Park
There's so much your family can do in the Great Smoky Mountains National Park. Grab some food and head to Cades Cove or Metcalf Bottoms picnic areas for a family feast. Drive around the Cades Cove Loop or on the Foothills Parkway for incredible scenic drives. Hike on any of the 850 miles of hiking trails. You'll find plenty to choose from, no matter what skill level you have. You can even pick the trail based on what you want to see: historic features, waterfalls, or mountain views. You and your kids will love spending time in the Great Smoky Mountains National Park!
Dollywood
Pigeon Forge is known for Dollywood. Kids of all ages love to spend a day at this beloved theme park. You'll find rides for toddlers to teenagers. You might even ride the River Rampage or the Dollywood Express as a family! You'll love all the snacks and drinks, from the cinnamon bread to funnel cakes to frozen lemonade. Grab a meal as a family at Aunt Granny's buffet or the Front Porch Cafe. Watch the Birds of Prey or Dreamland Drive-In shows. Play games in the Country Fair to win prizes. Don't miss out on Wildwood Grove, the newest expansion at Dollywood! You'll find rides and restaurants the whole family will love. Anything you do at Dollywood will be a hit with your family!
WonderWorks
Want your kids to learn while you're on your weekend getaway? Take them to WonderWorks, an interactive museum full of wonders! Every kid is interested in the "upside-down house" when you pass it on the Parkway. Your kids will have fun going through the different Wonder Zones about light and sound, natural disasters, physical abilities, imagination, and more. The hands-on learning they get is great because they are learning while having fun. They'll be begging you to go back to WonderWorks!
Where To Eat in Pigeon Forge
There's a ton of restaurants to choose from in Pigeon Forge. You might have a hard time just picking a few!
Paula Deen's Family Kitchen
Located at The Island in Pigeon Forge, Paula Deen's Family Kitchen serves meals family style. You order a couple of meats and sides the whole table shares since they are served in large bowls, like if you were eating at home. Paula Deen's Family Kitchen makes you feel like you're part of the family!
Mama's Farmhouse
Mama's Farmhouse also serves meals family style. They have a large variety of meat, like fried chicken, country fried steak, and pork chops. The type of meat is different every day, but the sides stay the same. You'll find green beans, mashed potatoes, and mac and cheese. There's even a place for little kids to play outside after dinner!
The Old Mill Restaurant
For classic southern food, take your family to The Old Mill Restaurant in the heart of Pigeon Forge. This eatery is in an old grist mill that is still used to grind flour for baked goods made on site. You'll want to try a little bit of everything on the menu, from meatloaf to chicken pot pie. Grab a slice of pecan pie before you leave!
Where to Stay in Pigeon Forge
One of the perfect places to stay is in a Pigeon Forge cabin. If your family is small, there are 2 bedroom cabins that are perfect for you. For larger families, there are cabins all the way up to 18 rooms. With living rooms and dens, everyone in your family can spend quality time together on your weekend getaway.
If you have a specific amenity you want, you'll find a cabin that has it. Find cabins with incredible mountain views or a game room for the kids. It's easy to find cabins with large porches and hot tubs or a charcoal grill outside. Almost every cabin has free Wi-Fi and cable TV to keep you connected while you're away. Cabins are the perfect place to stay for a family weekend getaway to Pigeon Forge!
Wondering what else there is to do on vacation in Pigeon Forge? Check out our guide to a weekend vacation in the Smoky Mountains for more information.