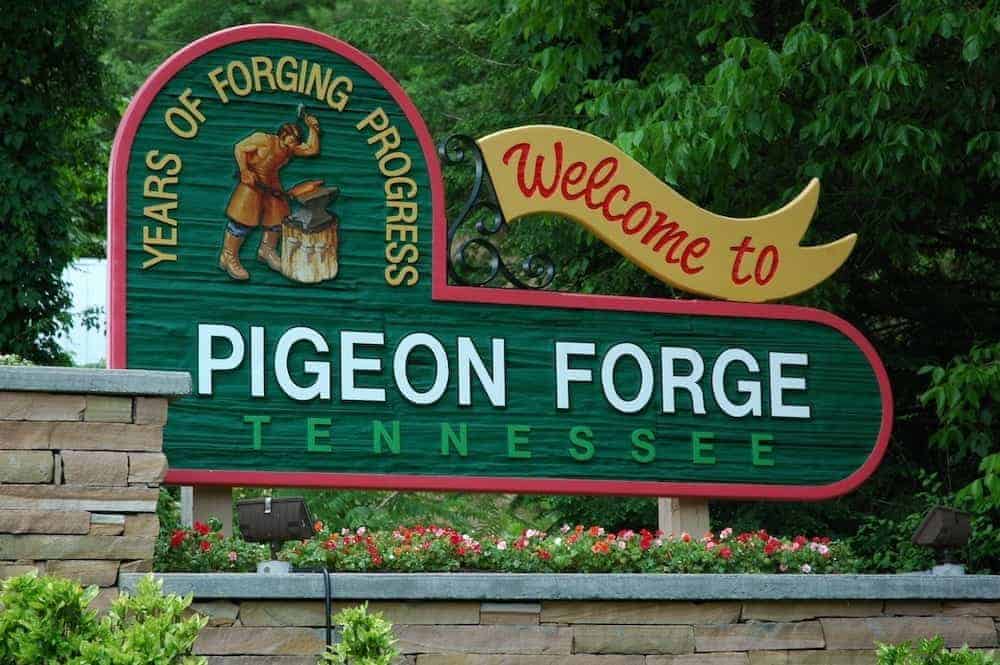 The Ultimate Itinerary for One Day in Pigeon Forge
If you're running low on time off, a quick trip to Pigeon Forge, TN is a great alternative to taking a weeklong vacation. While you won't be able to visit all of the city's hidden gems, you can still fit a remarkable amount of fun into a 24-hour escape. To help you make the most of your getaway, Visit My Smokies has put together the ultimate itinerary for spending one day in Pigeon Forge.
1. Breakfast at The Old Mill Restaurant
The Old Mill Restaurant is an institution in Pigeon Forge! Located next to the city's iconic 19th-century gristmill, this popular eatery serves the best Southern breakfast in town. The Old Mill's entrees even come with complimentary orange juice, warm banana nut muffins, sourwood honey, and local preserves.
2. Shopping at The Old Mill Square
After breakfast, we suggest doing a little souvenir shopping around The Old Mill Square. The General Store is filled with specialty food items and fun gifts that your friends and family back home will love. Other fun destinations in the square include a pottery shop, jewelry store, distillery, and blacksmith shop.
At this point in the itinerary, you can choose your own adventure! Since there is so much to see and do at Dollywood, theme park goers should plan on spending the rest of the morning and afternoon at the park. If you choose to skip Dollywood, we have an alternate schedule that includes two awesome attractions and a great lunch spot.
Option A: Spend the Day at Dollywood
3A. Rides at Dollywood
Once you've finished shopping at The Old Mill Square, we suggest heading right over to Dollywood. The Patriot Park Trolley Station is located adjacent to The Old Mill, so you can leave your car behind and take a convenient (and cheap) trolley right to the theme park. Adrenaline junkies should walk straight to the Timber Canyon section of the park, which is home to Dollywood's most thrilling rides. The Wild Eagle, Thunderhead, and Lightning Rod rank among the best roller coasters in the nation.
4A. Lunch at Aunt Granny's Buffet
Aunt Granny's All-You-Care-To-Eat-Buffet is Dollywood's most popular restaurant. This amazing buffet has something for everyone, including fried chicken, tacos, biscuits, cornbread, mashed potatoes, green beans, and a wonderful salad bar. Be sure to save room for dessert because Aunt Granny's baked goods are irresistible!
5A. Dollywood's Music and Entertainment
The afternoon is the perfect time to take in some of Dollywood's spectacular entertainment. True to the spirit of Dolly Parton, the theme park offers first-rate music shows that feature bluegrass, gospel, classic country, and contemporary country. There is even a show that stars members of the Parton family, like Dolly's brother Randy and his daughter Heidi! For more information about the South's best theme park, check out our guide to spending one day at Dollywood.
Option B: Titanic Museum + Parrot Mountain
3B. Come Aboard the Titanic Museum
Those of you who decide to pass on Dollywood can enjoy an exciting visit to the Titanic Museum! This unique attraction is hard to miss when you're driving down the Parkway because the outside of the museum is a half-scale replica of the famous ocean liner. Inside the museum, guests will find full-scale re-creations of rooms on the Titanic and over 400 artifacts that were on the ship in 1912.
4B. Lunch at Local Goat
Local Goat is one of Pigeon Forge's newest restaurants, but it has quickly gained a reputation as one of the can't-miss eateries in town. Specializing in scratch-made and locally-sourced dishes, this restaurant serves American food at its best. Popular menu items include the Teriyaki Kabob, Cheese Fondue, and Elvis Burger (which is topped with peanut butter, fried banana, and smoked bacon).
5B. Visit Parrot Mountain
In the afternoon, we recommend spending some time at Parrot Mountain and Gardens. Located on four acres in the foothills of the Smokies, this magical attraction is home to hundreds of tropical birds. Guests will have the chance to chat with friendly macaws, feed lorikeets, and pose for photos with a variety of feathered friends.
6. See a Dinner Show
No trip to Pigeon Forge is complete without seeing one the city's famous shows! The Parkway is lined with a number of incredible theaters that stage Las Vegas-quality shows that are fun for the whole family. Many of the theaters in town also serve mouthwatering food that you can enjoy while you watch the performance. Here are the best dinner shows in Pigeon Forge:
7. Explore The Island in Pigeon Forge
The Island is one of our favorite nighttime destinations in Pigeon Forge. This wonderful shopping and entertainment complex is home to a 200 ft. tall Ferris wheel that is covered in mesmerizing lights. Another highlight of visiting The Island in the evening is seeing its lovely Show Fountain light up in a variety of colors as the water "dances" to hit songs. Many of The Island's shops and eateries are open late, so you can do some browsing or grab dessert during your visit.
8. Kick Back at Your Cabin
If you do everything on our itinerary for one day in Pigeon Forge, you'll definitely be ready for some R&R! You'll have plenty of Pigeon Forge lodging options. The cabin rentals in the Smoky Mountain area have everything you need to kick back and relax. While each cabin is a little different, some of the fun amenities you can request include home theater rooms, game rooms, hot tubs, and even indoor swimming pools. To start planning your vacation, browse our listing of over 600 cabins near Pigeon Forge!