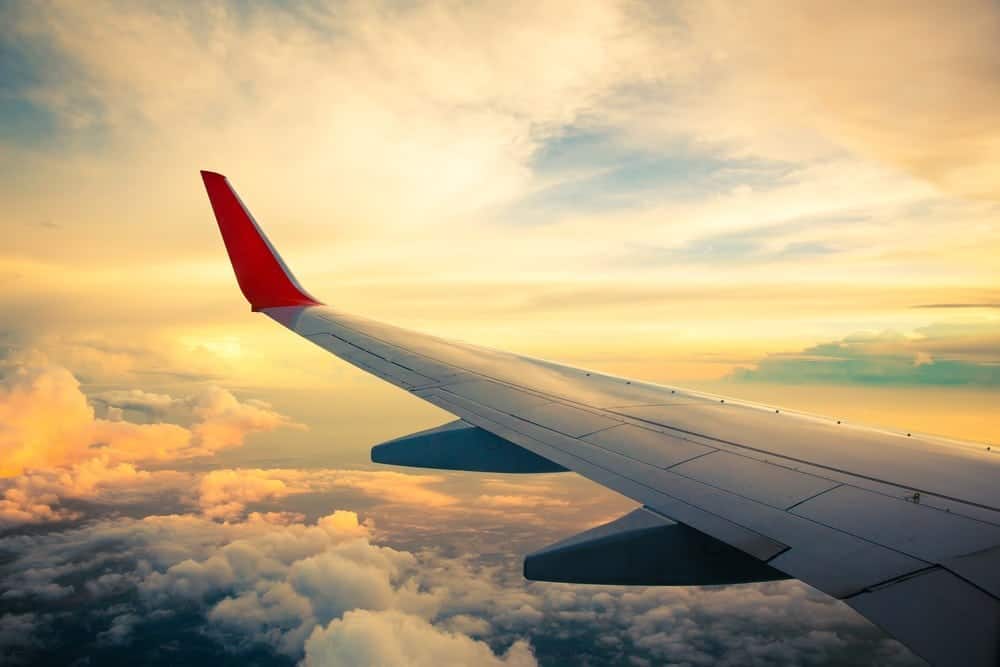 Flying to the Smokies: The Best Airport Near Gatlinburg TN
Gatlinburg, Tennessee boasts one of the best locations in the United States! Resting at the doorstep of the Great Smoky Mountains National Park, our charming city is just a day's drive from 60% of the nation's population. If you live too far away to drive, however, flying to Gatlinburg is a great option. To help you plan your next vacation, we've put together a handy guide to the best airport near Gatlinburg TN.
McGhee Tyson Airport Near Gatlinburg
Located 12 miles south of Knoxville, TN, McGhee Tyson Airport is the closest airport to the Smoky Mountains. Without traffic, the drive from McGhee Tyson to downtown Gatlinburg is about 1 hour and 10 minutes.
Although McGhee Tyson is a relatively small airport, it is served by a number of major airlines, including United, Delta, American, and Allegiant. As far as airports go, McGhee Tyson is incredibly laid back. Due to its small size, there is hardly ever a long security line and finding your terminal and gate is a breeze. If you have any downtime at the airport, you can kick back in a complimentary rocking chair or check out the local artwork that is frequently on display. There is also a variety of concessions, like Ruby Tuesday and Starbucks, as well as shops like Tennessee Marketplace.
Should You Rent a Car?
One of the most common questions we're asked about flying to McGhee Tyson Airport near Gatlinburg TN is whether it is worth it to rent a car. The answer depends on what you want to do during your vacation. If you plan on spending the vast majority of your trip right in downtown Gatlinburg, you won't need a vehicle, as The Strip is filled with attractions, shops, and restaurants that you can easily walk to.
For visitors who plan on traveling back and forth between Gatlinburg and the nearby cities of Pigeon Forge and Sevierville, having a car would be very convenient but not absolutely necessary. Sevier County has an affordable trolley system that stops at the area's major attractions, but there can sometimes be long wait times and you will be at the mercy of the trolley's operating hours.
Finally, if you plan on spending significant time in the Great Smoky Mountains National Park, we highly recommend renting a car. The park is home to numerous scenic drives and breathtaking destinations like Cades Cove and Clingmans Dome that you will miss if you don't have a vehicle. Fortunately, there are a number of name-brand car rental companies like Hertz and Enterprise right at McGhee Tyson Airport.
Uber, Lyft, and Taxis
Visitors who decide not to rent a car will have a number of ways to get from McGhee Tyson Airport to Gatlinburg. Both Uber and Lyft have drivers that frequent the airport. These services are typically cheaper than taxis and usually cost between $45 – 50.
If you're not tech savvy, there are also many taxi drivers that wait around the airport on most days. You can find a convenient list of cabs and charter services on the McGhee Tyson Airport website.
Other Airports Near Gatlinburg TN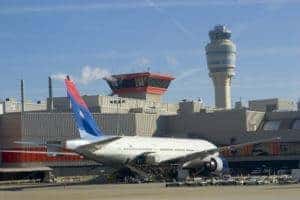 While McGhee Tyson is definitely the most convenient airport near Gatlinburg TN, you may be able to find a cheaper flight (or a flight with fewer stops) at another airport in the area. Here is a quick look at some of the other airports that are a relatively short drive from the Smoky Mountains:
Asheville Regional Airport – 2 hours from Gatlinburg
Tri-Cities Regional Airport – 2 hours from Gatlinburg
Chattanooga Metropolitan Airport – 2 hours, 30 minutes from Gatlinburg
Greenville-Spartanburg International Airport – 3 hours from Gatlinburg
Nashville International Airport – 3 hours, 30 minutes from Gatlinburg
Charlotte Douglas International Airport – 3 hours, 30 minutes from Gatlinburg
Hartsfield-Jackson Atlanta International Airport – 4 hours from Gatlinburg
If you're willing to rent a car and do some driving, we suggest checking the fares at all of the airports in the area to see which makes the most sense for your vacation.
Where to Stay in Gatlinburg
Looking for the perfect accommodations for your getaway in the Smokies? We recommend a Gatlinburg cabin! Take a look at our selection of the best cabins in Gatlinburg to find the perfect one for your stay.