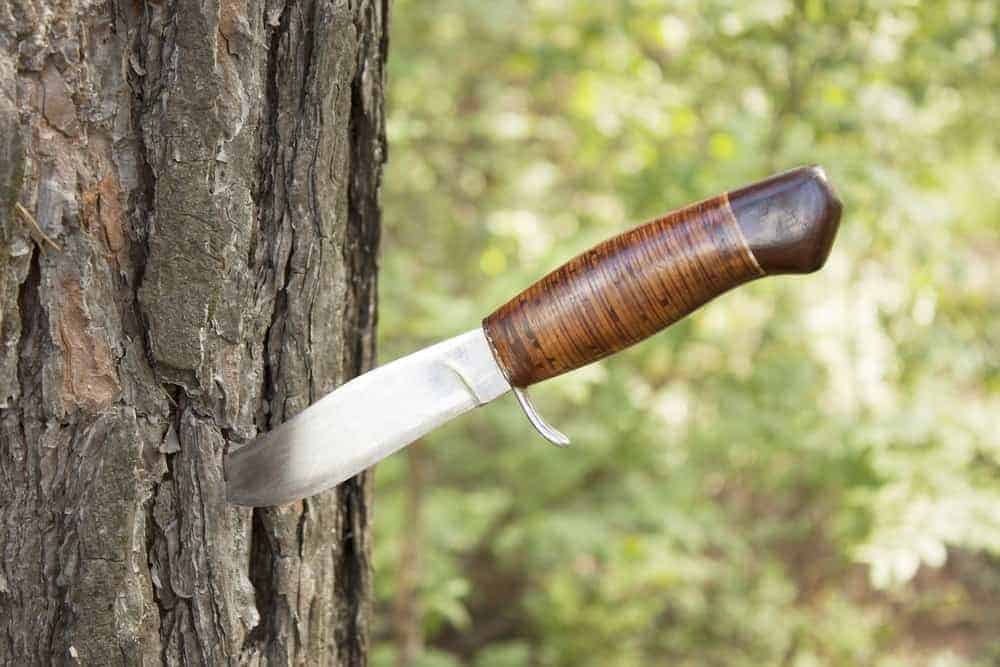 Everything You Need to Know About Smoky Mountain Knife Works
Whether you're a rugged outdoorsman or an amateur chef extraordinaire, you're going to need a good knife or two. There is no better place to go shopping for a new blade than Smoky Mountain Knife Works. This enormous store is the ultimate spot for picking up knives and other items related to hunting, camping, fishing, cooking, martial arts, and more. Visit My Smokies has put together a convenient guide with everything you need to know about this extremely popular shop.
Smoky Mountain Knife Works Location and Hours  
Smoky Mountain Knife Works is located at 2320 Winfield Dunn Parkway in Sevierville, Tennessee. The store is open seven days a week from 9:00 a.m. to 9:00 p.m.
From January 1 – April 30, Smoky Mountain Knife Works observes its winter hours. During these months, the store closes at 6 p.m. Sunday – Thursday and at 8 p.m. Friday – Saturday. You can reach the store at 865-453-5871.
Unparalleled Selection of Knives
Smoky Mountain Knife Works' bread and butter is, of course, its impressive selection of quality knives. The store offers every type of knife you could possibly need, including:
Pocket Knives
Utility Knives
Bowie Knives
Fixed Blade Knives
Boot Knives
Folding Knives
Ceramic Knives
Locking Knives
Non-locking Knives
All of the leading brands are represented at Smoky Mountain Knife Works, including Buck, Rough Rider, Colt, Sog, Kershaw, Gerber, Case, and more. There is something here for every price range, with pen knives available for $1.99 and a Cold Steel Laredo Bowie knife retailing for $489.99. To start browsing before you visit the store, check out the official Smoky Mountain Knife Works website: https://smkw.com/
Be sure to block out plenty of time for your visit to Smoky Mountain Knife Works, because there are thousands of knives on display. With three floors, a great gift shop for children, and even an indoor waterfall, it's easy to spend at least 2 hours taking it all in.
If you don't know a ton about knives, don't worry! The staff at Smoky Mountain Knife Works is very helpful, and someone is always available to answer your questions and point you in the right direction.
Products for Enjoying the Great Outdoors
If you like to go camping, hunting, or fishing, you will love Smoky Mountain Knife Works' selection of outdoor products. Here are just a few of the popular items you'll find:
Marble's Camp Axe
Cold Steel Bird & Trout Knife
Maxam Army Hammock
KA-BAR 3-in-1 Utensil Kit
Bear Grylls Survival Hatchet
Explorer Pocket Compass
Marble's Fly Fisherman Utility Knife
Colt Tactical Gear Backpack
Marble's Scouting Jungle Machete
The great part of picking up these outdoor items in the Smokies is you can use them right away! While hunting is not allowed in the Great Smoky Mountains National Park, there are endless opportunities for camping and fishing in the area. In fact, all 2,900 miles of the park's streams are open for fishing. Check out our guide to Gatlinburg fishing streams for everything you need to know about casting a line in East Tennessee.
Martial Arts Weapons
Some of the most unique items at Smoky Mountain Knife Works are found in the martial arts section of the store. Whether you are a self defense enthusiast or you enjoy dressing up like a medieval warrior on the weekends (we won't judge you!), you are guaranteed to find what you are looking for. Here are some of the most interesting items available:
Samurai Sword with Double Edge Blade
Nunchucks
High Velocity Folding Slingshot
Throwing Knives
Tai Chi Training Sword
BB Guns, Blow Guns, Air Rifles
Throwing Stars
Knight's Templar Sword
Self Defense Keychain
If you're uneasy about flying back home with a suitcase full of ninja swords, remember, you can get your purchases shipped to your house!
Something for the Kitchen
Smoky Mountain Knife Works isn't just for outdoor adventurers and martial arts experts; there is plenty to buy for the kitchen as well. The chef in your family will love slicing and dicing with the restaurant quality knives available for sale. Here are a few of the great cooking items you'll find here:
6 Piece Steak Knife Set with Wooden Block
Pizzacraft Dough Cutter
Kitchen Shears
Cast Iron Cookware Dish
Chef's Choice ProntoPro Knife Sharpener
16 Piece Cookware Set
Hen and Rooster International Kitchen Knife Set
Trudeau Egg Poacher
Old Hickory 14" Butcher Knife
If you will be staying in a cabin rental during your time in the Smokies, you'll be able to try out your new purchases right away. There's nothing like whipping up a delicious meal for the whole family in your cabin's kitchen with a brand new knife set!
For more great shopping opportunities in the area, check out our complete list of places to shop in the Smoky Mountains!