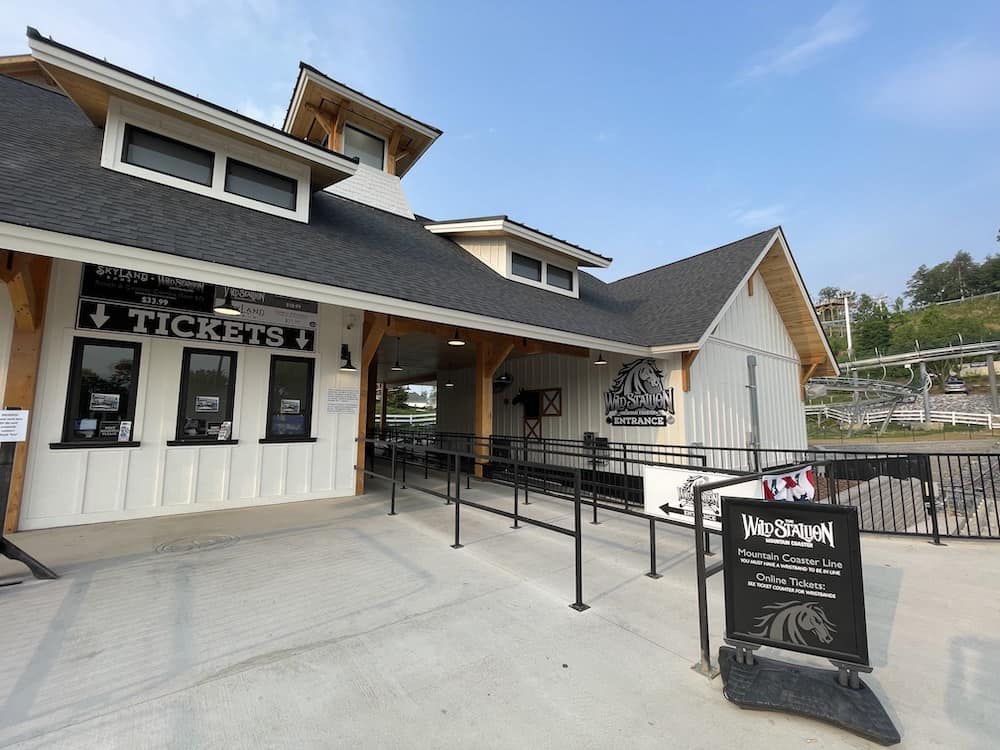 5 Fun Attractions in Sevierville TN Your Kids Will Love Exploring
The Smoky Mountains have become a go-to vacation destination for families from across the world! While Gatlinburg and Pigeon Forge tend to get most of the attention, don't sleep on Sevierville! Sevierville is home to a number of exciting attractions that have a reputation for routinely putting smiles on the faces of little ones. Here are 5 fun attractions in Sevierville TN that your kids will love exploring:
1. Forbidden Caverns
Forbidden Caverns is the greatest attraction under the Smokies! Yes, you read that right! Tennessee is home to more than 8,350 registered caves with several of them being right here in Sevierville! Explore these spectacular caverns with an educational and entertaining tour of sparkling rock formations, towering natural chimneys, several grottos and even a crystal-clear stream. Well-trained tour guides lead you on your expedition through well-lit trails with handrails at necessary junctions.
2. SkyLand Ranch
Prefer to stay above ground? SkyLand Ranch has you covered at its first-of-a-kind family friendly ranch situated high above the Smokies for some of the most breathtaking views around! Thrilling rides, live entertainment featuring local legends, miniature animals, shops, eateries and much more make SkyLand Ranch one of the most popular attractions in Sevierville TN. The Wild Stallion is the longest mountain coaster in the Southeast, taking you on an 8-minute ride full of scenic views of Sevierville and the Smoky Mountains! Enjoy a ride on the Horizon Skyride chairlift or explore Legacy Lookout for even more unbeatable views!
3. NASCAR SpeedPark
Satisfy your need for speed at NASCAR SpeedPark! Your kids could spend all day here if you let them, making it another one of the top attractions in Sevierville TN! The official family fun park of NASCAR is routinely recognized as one of the top spots for go-karting in the Smoky Mountains. Thrills are on deck for guests of all ages and skill levels at NASCAR SpeedPark! In addition to its 8 different go-kart tracks, NASCAR SpeedPark features rides, mini golf, an arcade and a virtual reality experience!
4. Smoky Mountain Deer Farm & Exotic Petting Zoo
Spend your time in the Smokies hanging out with some of nature's most graceful creatures! Smoky Mountain Deer Farm & Exotic Petting Zoo is more than just a petting zoo — you'll be allowed to walk alongside the animals and even hand-feed them! Interact with a long list of animals like camels, zebras, goats, reindeer, elk, deer, miniature horses, cattle, donkeys and more. Your child will love one of the old-fashioned pony rides here! While at this attraction, visit Deer Farm Riding Stables for a guided tour of the Smokies while on horseback!
5. Wahoo Ziplines
Wahoo Ziplines combines picturesque mountain views with adrenaline-pumping action and unforgettable family memories! The course at Wahoo Ziplines includes 6 separate lines ranging from 40 feet in height up to 250 feet and combining for a total length of 2 miles! Fly through, over and under trees and lush Smoky Mountain greenery while making incredible memories with the entire family at Wahoo Ziplines!
We're sure your kids will have an incredible time exploring these fun attractions in Sevierville TN! Before you arrive in town, check out everything you need to know about visiting Sevierville!