Planning Your Wedding on a $1000 Budget And Still Have Your Cake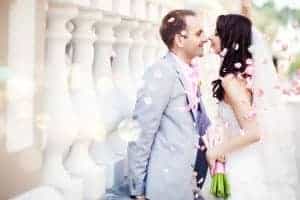 The Great Smoky Mountains offer couples the chance to exchange vows in a gorgeous setting. No matter what size budget you have for planning your wedding, you can still walk away with memories that will last for the rest of your life. Multiple venues offer low prices for couples, and you can find ways to save money on everything from where you spend your honeymoon to the cake that your guests eat at the reception.
The first thing that you'll want to think about is where you'll stay. You might share a room with your future spouse, or you might decide to book separate rooms. Wedding Chapel at the Preserve has low prices for couples, and the company even has packages available. One package comes with a one-bedroom cabin that you can share with your new spouse and the chapel where you'll exchange vows. You can even customize your own package, booking multiple rooms for your guests, the person who officiates your wedding and anything else you need.
Many other companies offer wedding packages that include lodging and other amenities for the bride and groom. Some packages will even include a cake with your names on it and a photographer who takes shots of you with the mountains in the background. The trick to finding the best package for your wedding involves looking for the cheapest package available. Many companies offer a variety of add-ons that let you add a few other items to the package for a small fee. This lets you build the wedding of your dreams without going over you $1,000 budget.
If you really want to save money on your Smoky Mountains wedding, consider booking a small cabin and hosting an intimate barbecue outside for your guests. Rural cabins and cabins in the woods often come with a large amount of outside space. You can easily bring your own grills and purchase all of the food that you need from local grocery stores, and you can even arrange for a few of your guests to take over the preparation and serving of the food.
It's easy to plan every aspect of your wedding without going over your $1,000 budget. When it comes to wedding cakes, few companies offer as many options as Smoky Mountain Cakes. The bakery will work with you and your budget, helping you build a cake in the flavor that you want that will serve all of your guests. Smoky Mountain Cakes can make everything from simple two-tier wedding cakes to elaborate cakes with fondant decorations.
Depending on the number of people you invite, you might find that a wedding cake from a local bakery is out of your budget. When this happens, head to the grocery store. Local stores near Gatlinburg like Kroger, Food City, and Walmart  now offer wedding cakes for shoppers. You can pick the flavor, size and decorations that you want, and the stores even have different filling flavors that complement the taste of the cake. You can find cakes priced as low as $1.25 per serving, making it even easier to stick to your wedding budget.