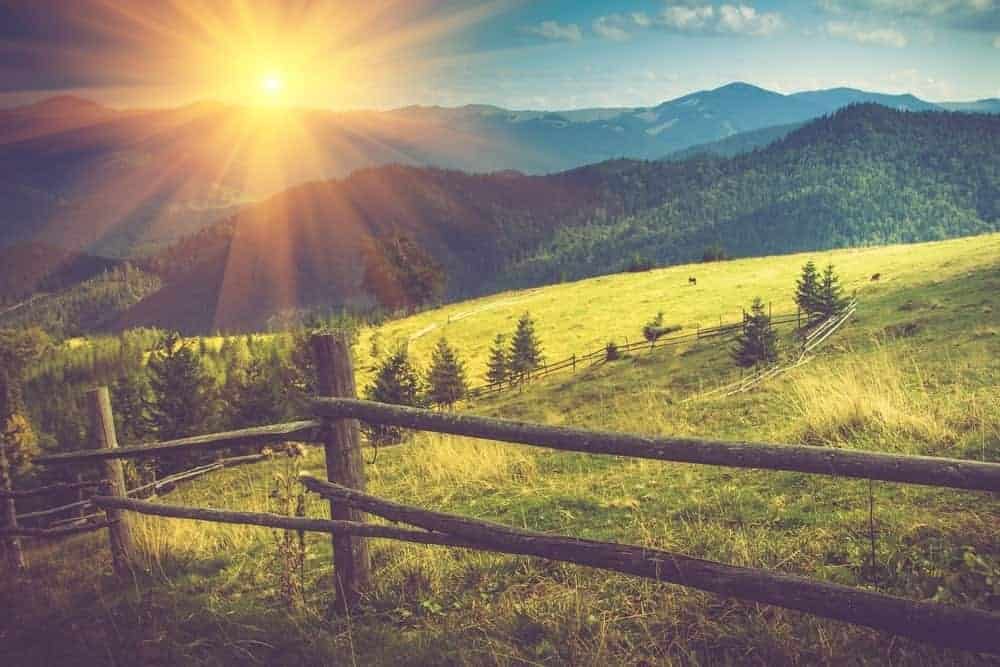 All the Details: Dolly Parton Movie "Coat of Many Colors" Sequel
With a career that spans over 50 years, there isn't much that Dolly Parton has not mastered. After getting her start on The Porter Wagoner Show that aired weekly on TV, Dolly has gone on to see amazing success both in the music and film industry. She has also had one of her famous hits turned into a Broadway show, '9 to 5: The Musical.'
Most Recent Update: "Coat of Many Colors" Sequel Revealed
The original "Coat of Many Colors" film did unexpectedly well (debuting to nearly 16 million viewers), so Dolly Parton has announced the sequel to her "Coat of Many Colors." Here's what we know:
The original cast will be acting in the sequel (Jennifer Nettles as Dolly's mom, Ricky Schroder as Robert Lee Parton and Alyvia Alyn Lind as the young Dolly Parton).The movie is set to showcase the life of the Parton's during a blizzard while Dolly's father raises money to buy a wedding ring for his wife.
The movie is set to debut later this year (2016), but NBC has not made the official announcement yet.
Watch the video below from local news station, WBIR, who did a behind the scenes interview:
Previous Story:
Now, we are excited to announce that Dolly Parton will soon be returning to the silver screen with a series of movies that are inspired by the singer's music and life. Although Dolly will not be starring in the Dolly Parton movies on NBC, she will be a producer for the project, so we can rest assured that they will come equipped with our beloved Dolly flair.
The series is intended to fill the need for uplifting family-friendly stories for viewers to enjoy, and who better to add a dose of cheer and happiness than Dolly Parton?
This isn't Dolly's first time working with the execs at NBC. In fact, NBC Chairman, Robert Greenblatt, was the producer for the Broadway version of Dolly Parton's big hit, '9 to 5: The Musical.'
"Coat of Many Colors" DVD Release
The first showing of "The Coat of Many Colors" proved to be the most-watched movie on broadcast TV since May 2012. The showing had over 13 million viewers! Due to the overwhelming success of the movie, they've decided to release it to DVD!
Today, February 10, 2016, Dolly Parton's "Coat of Many Colors" announced a release date! The DVD is set to release on May 3, 2016 and will be available at a retail price of $19.98. On the DVD, you'll be able to watch deleted scenes, other extras and there will also be an alternate version of the movie! Don't forget to set your calendars for May 3, 2016!
Dolly Parton Performs "Coat of Many Colors" on The Voice to Promote New Movie
Dolly Parton performed "Coat of Many Colors" on NBC's hit television show, The Voice, to help promote her new movie. Check out her performance below:
Dolly Parton Coat of Many Colors Movie Trailer
Be sure to take a look below at the official trailer for the Dolly Parton movie, "Coat of Many Colors." It will be released on December 10, 2015 at 9/8c on NBC.
About Dolly Parton's "The Coat of Many Colors" Movie
In May 2015, Dolly Parton and NBC announced the first movie to be released as part of this partnership will draw inspiration from her hit 'Coat of Many Colors.' As you may know, this song follows the true story of Dolly's childhood, growing up poor with her family in the mountains.
According to movie producers, this film will also showcase the healing power of love and faith that come from struggling to overcome devastating tragedy as was witnessed by her family in the 1950s. The "Coat of Many Colors" movie will also showcase the strong family bond that was shared.
The movie itself will be two-hours in length and will feature Alyvia Lind as a young Dolly Parton. This casting announcement was made in July 2015 when Dolly Parton herself surprised the young actress with the news. There is also some speculation about whether or not Dolly will make her own special cameo appearance in the movie.
Alyvia Lind is not the only actress to keep an eye out for in the upcoming movie. It was recently announced that Jennifer Nettles will take on the role of Dolly Parton's mom, Avie Lee. In case you aren't familiar, Jennifer Nettles is a country music star in her own right as she is the lead singer for the popular country-pop band, Sugarland.
Actor Ricky Schroder is slated to play Dolly's Dad, Lee. Ricky Schroder is best known for his role as the brokenhearted soldier in Brad Paisley and Alison Krauss's music video for "Whiskey Lullaby."
The full cast list of the movie has not yet been announced. However, we do know the movie will premiere on December 10 at 9 p.m.
Dolly Parton Movie, "Jolene"
Another big announcement came from Dolly Parton recently when they revealed that the hit song "Jolene" will be the focus in the second Dolly Parton movie on NBC. The song follows the story of a gorgeous auburn-haired woman who Dolly feels is trying to steal her man.
According to Dolly, this song was inspired by an attractive bank teller who used to flirt with her husband, Carl Dean.
Emmy award-winning writer Jon Sacret Young, former writer and producer for The West Wing, will write the movie adaptation of this song. We do not yet know the cast list or the release date for this movie, but we will keep you updated on each Dolly Parton movie as they are released.
Other Big News For Dolly Parton in 2015
Taking on the film industry is not the only big news for Dolly. In addition to the new television series, Dolly also had the grand opening of her new Pigeon Forge resort, DreamMore, as well as a brand new entrance to her Pigeon Forge amusement park.
New Roller Coaster at Dollywood
Dolly Parton also recently announced that her popular Pigeon Forge amusement park is building a new roller coaster at Dollywood for you and your family to enjoy during the 2016 season. Click here to learn more about the new roller coaster at Dollywood.
Dolly's 50th Wedding Anniversary
Outside of business, Dolly also has some big news coming up in her personal life. In May 2016, the country singer and her long-time husband plan on saying, "I do" for a second time on their 50th wedding anniversary. To learn more about their ceremony, read our blog on Dolly Parton and Carl Deen renewing their vows.
Are you excited about the new Dolly Parton movie "Coat of Many Colors"? We are! Be sure you tell everyone about the new movie by sharing this post with them on Facebook!