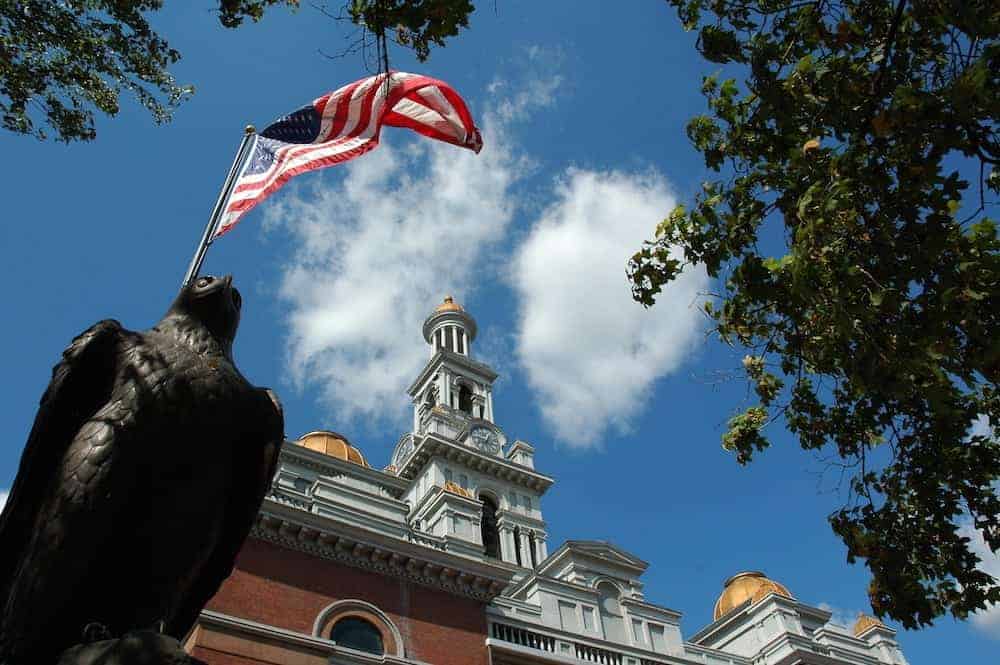 Downtown Sevierville is Getting a Makeover
One of our favorite places to visit in the Smoky Mountain region is getting a makeover! Sevierville's city leaders recently voted to move forward with major renovations to the downtown area. The changes are aimed at making downtown Sevierville a popular destination with locals and tourists alike, on par with The Island in Pigeon Forge and The Strip in Gatlinburg. Visit My Smokies has all of the details on what is in store for Sevierville's town center.
Making the Downtown More Beautiful, Walkable, and Fun
In its present condition, downtown Sevierville is very picturesque. With its iconic courthouse and small town feel, the downtown area has an historic charm that you won't find in other parts of the Smokies. The new renovations plan to capitalize on the downtown's existing strengths while making the area even more attractive and accessible. The planned changes include:
Beautifying the downtown by burying the city's power lines.
Expanding the downtown sidewalks to make them more walkable and to allow restaurants to accommodate more outdoor seating.
Bringing restaurants, retail stores, and entertainment experiences to the area. With the announcement of the renovations, more and more investors have shown interest in developing vacant or underused buildings downtown.
Promoting family friendly events downtown. This has already begun with free movie nights on the Sevierville Commons lawn and the Sevierville Commons Farmers Market on Friday mornings.
Upgrading downtown Sevierville is something that has been talked about for 30 years, so we are very excited to see that it is actually happening! The city's government approved a contract with engineering firm Vaughn and Melton to draw up the plans for burying the utility lines and improving the streetscape. The finalized designs for the renovations are expected to be completed in the spring. As always, Visit My Smokies will keep you updated on the latest developments.
Watch the video from WBIR to see interviews with local officials and business owners about the revitalization of the downtown area. 
The Best Places to Visit in Downtown Sevierville
Although we're looking forward to the renovations, there are already plenty of great things to see and do in downtown Sevierville! Be sure to check out the following attractions and restaurants during your next trip to the center of town.
Sevier County Courthouse
While we don't advise getting into any legal trouble during your vacation, the Sevier County Courthouse is definitely worth a visit. Built in 1896, this beautiful building is an example of Victorian architecture and is listed on the National Register of Historic Places. With its brick walls and prominent clock tower, the courthouse is by far the most famous part of the Sevierville skyline.
Dolly Parton Statue
On the corner of the courthouse lawn, you will find a statue of Sevierville's hometown hero: Dolly Parton. The Queen of Country was born and raised in Sevier County, growing up in a one room cabin with 11 brothers and sisters. After she struck it big in the music industry, Dolly never forgot her roots, and the courthouse statue is Sevierville's way of saying thank you. Be sure to bring your camera so you can take a photo with Dolly!
Courthouse Donuts
For a tasty breakfast or a sweet treat, stop by Courthouse Donuts during your stroll through downtown Sevierville. This popular shop lets you design your own donut, complete with your choice of icing, toppings, and sauces. Guests can also choose from a variety of tried-and-tested donut creations, including the Smoky Mountain S'more Donut, the Banana Pudding Donut, and the Peanut Butter Cup Donut. Courthouse Donuts also offers a great selection of sandwiches and salads for lunch.
Bistro 109

Open for both lunch and dinner, Bistro 109 is a local favorite for upscale cuisine because of its elegant atmosphere and commitment to using locally sourced ingredients. The owners of Bistro 109 want dining with them to be a memorable experience, complete with live music, world class service, and an extensive wine list. With seafood, pasta, lamb, duck, beef, and pork entrees, there is truly something for everyone here. If you're celebrating a birthday or an anniversary, be sure to order one of their incredible custom made cakes!

To learn more about all of the top destinations in Sevier County (and to get some great discounts),
check out our complete listing of Things to Do in the Smoky Mountains!