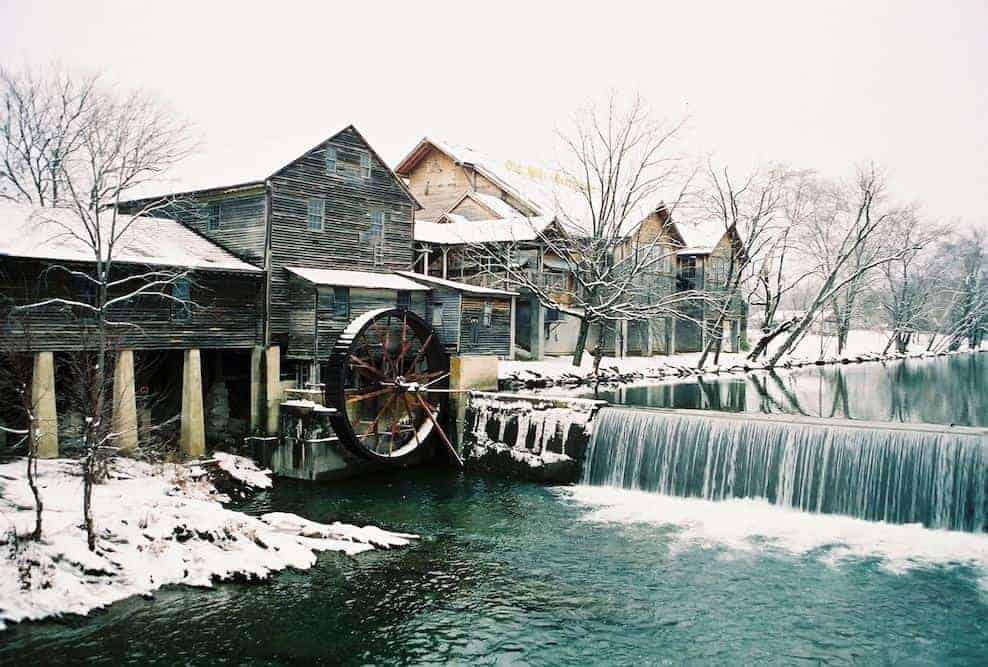 All You Need to Know About Pigeon Forge Weather in the Winter
Winter is one of the best times to visit the Smoky Mountains! Christmas lights decorate the town in December, and snow-covered mountains can often be seen in the distance. When you're planning a winter trip to Pigeon Forge, we bet you're wondering what the weather might be like so you know what to pack and how to best prepare. To help, we've put together a guide of everything you need to know about Pigeon Forge weather in the winter.
Weather Averages
While we can't tell you exactly what the temperatures will be during your winter vacation, we've put together a list of weather averages from last year's winter months to give you an idea of what to expect! During winter last year, the average low was 39 degrees, and the average high was 49 degrees. Here's a breakdown of average temperatures from December 2018 and January and February of 2019.
December
Average Low: 38 degrees
Average High: 50 degrees
January
Average Low: 34 degrees
Average High: 48 degrees
February
Average Low: 41 degrees
Average High: 54 degrees
What to Do
Now that you have an idea of Pigeon Forge weather temperatures during the winter, it's time to figure out what to do! If you visit during December, you don't want to miss the Pigeon Forge Winterfest Driving Tour of Lights. The Parkway is lined with millions of twinkling lights, and you can take it all in from the comfort (and warmth!) of your car. And of course you won't want to miss out on Dollywood's Smoky Mountain Christmas before the park closes for the season in early January! You should also make time to go for a hike in the Great Smoky Mountains National Park in the winter. Winter provides breathtaking sights like frozen waterfalls, snow-covered mountaintops and icicles. Popular winter hikes include Laurel Falls and Alum Cave.
Here are some other things to do and attractions to visit in the winter:
Great Smoky Mountain Wheel / The Island
The Old Mill
Rocky Top Wine Trail
Relax in your cabin
Pigeon Forge Snow
What to Pack
Now that you know some of the top things to do in Pigeon Forge during the winter, you have a better idea of what to pack! The most important thing to remember is to bring layers to help you whether the cold temperatures. If you do plan on going hiking during your trip, be sure to bring a sturdy pair of hiking boots. You want shoes that are comfortable and do well in the snow and ice. We recommend bringing a warm winter coat and comfortable clothes for exploring. The more comfortable you are, the more fun you'll have! You can also bring a couple nicer outfits for dinner out at one of the famous Pigeon Forge restaurants!
Where to Stay
When you visit during the winter, the best place to stay is in a Pigeon Forge cabin. There is a great selection of Pigeon Forge cabins available ranging from 1 bedroom to as many as 19 bedrooms! These cabins come with a variety of amenities to help keep you warm during the cold Pigeon Forge weather. Soak in the hot tub while admiring the views of snow-covered mountains in the distance, or curl up in front of the fireplace inside with a cup of hot chocolate. You can choose a cabin that comes with everything you're looking for and more, from game rooms with pool tables and air hockey, to home theaters! You won't even have to leave to have a fun winter vacation when you stay in a Pigeon Forge cabin. If you do want to explore the town, you'll love being close to all the fun things to do in the area! Spend the day in the national park or visiting the attractions and shops on the Parkway before taking the short drive back to your cabin to relax and escape the cold.
Stay Up to Date with Pigeon Forge Weather
We gave you an idea of what you can expect the weather in Pigeon Forge to be during winter, but you can stay up to date with the current weather in Pigeon Forge with our weekly weather forecast videos from meteorologist Paul Poteet! Watch our Pigeon Forge weather videos and see what the weather will be during your vacation.