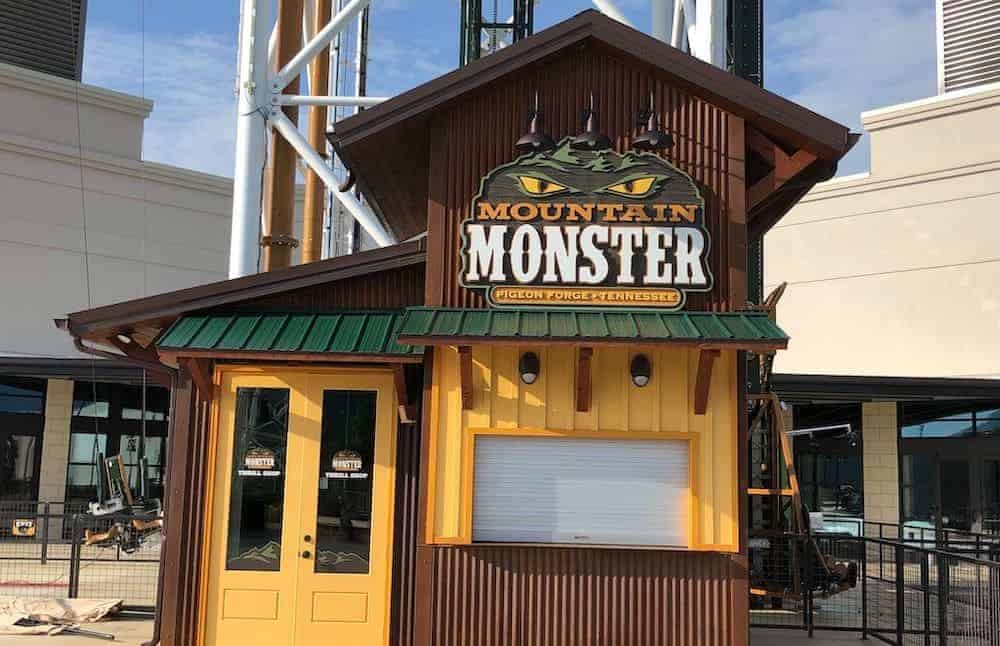 Top 7 Things to Do in Pigeon Forge You've Never Done But Have to Try
If you've been to Pigeon Forge before, you've probably visited all the main attractions. You may have walked around The Island, taken a trip to Dollywood, or been to a dinner show. However, there are probably quite a few things to do in Pigeon Forge you haven't done before! The next time you're in town, you should definitely try one or more of these unique experiences! Check out these top 7 things to do in Pigeon Forge you've never done but have to try:
1. Go Zorbing at Outdoor Gravity Park
A pretty unusual activity you can't miss out on is zorbing! At Outdoor Gravity Park, you get inside an 11-foot, inflatable ball filled with water and roll down hills for fun! Up to three people can ride in a single zorb together, and the water inside makes the experience similar to a waterslide! Choose from three different tracks to ride down. Your friends and family will want to ride zorbs again and again!
2. Ride The Monster Dive at The Mountain Mile
You may have heard of The Mountain Mile, the newest entertainment complex in the Smokies. There are all kinds of shops and restaurants coming to the area. But did you know there are some exciting thrill rides you won't find anywhere else? The biggest, baddest ride is The Monster Dive, and there's no other ride like it in the world. Ride a glass elevator to the top of the tower. Once you reach the top, you'll get out of the seat and switch into the dive cart. The retractable platform moves, and the dive tower tilts you towards the ground. The ride releases the cart, and you experience a free fall, with a water feature and all of Pigeon Forge beneath you. If you love thrills, you have to check out this ride the next time you're in town!
3. Make a Knife at Iron Mountain Metal Craft
For people who love to work with their hands, you should go to Iron Mountain Metal Craft at Old Mill Square. They have a unique thing to do in Pigeon Forge you have to try, and that's making a knife by hand! This local shop wants to preserve classic workmanship of blacksmithing and blade-smithing. Choose from three knife experiences, and learn from a skilled professional to make your very own knife!
4. Watch Potters at Pigeon River Pottery
If you've ever been to The Old Mill Restaurant or The Pottery House, you've seen the incredible handmade pottery. There are several colors and dishes, but did you know you can actually watch the potters at work? At Pigeon River Pottery, they have an in-house pottery studio. The potters work in the back of the store where guests can watch them at their craft. It's amazing to see them in action and then be able to purchase handmade gifts.
5. Feed the Goats at Goats on the Roof
You may have heard of Goats on the Roof, a pretty unusual shop in Pigeon Forge. They have a mountain coaster where you can control your cart and ride around. You'll also see the goats hanging out on the roof. But did you know you can actually feed the goats? Purchase some goat treats and send them up to the roof along the "goat cycle." Then you can watch the goats chow down! Learn even more about Goats on the Roof here!
6. Catch a Carriage Ride Around Pigeon Forge
Another thing to do in Pigeon Forge you've probably never done but should do is take a carriage ride around Pigeon Forge. Heritage Carriage Rides feature a beautiful carriage and a strong horse that pulls the carriage around. People of all ages can enjoy a ride, whether it's for a romantic date, birthday surprise, or just because!
7. Take a Lesson at Flyaway Indoor Skydiving
Another thrilling thing to do in Pigeon Forge you've probably never done but should do is take a lesson at Flyaway Indoor Skydiving. This attraction has a vertical wind tunnel that provides guests with the ability to experience skydiving without jumping out of a plane! When you sign up for a lesson, you will work with a guide to help you learn how to move in the wind tunnel. Then, you'll get to experience it yourself! There's nothing quite like it!
You definitely won't want to miss out on any of these unusual things to do in Pigeon Forge. Want to know what else you can do while you're in the Smokies? Check out these attractions in the Smoky Mountains for more ideas!