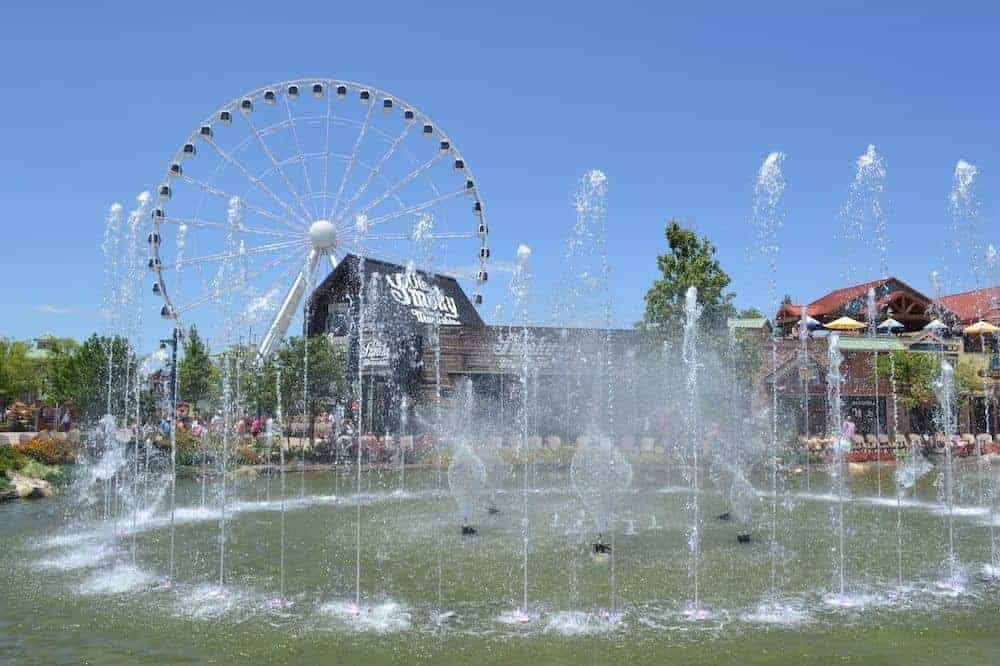 8 Relaxing Things to Do in Pigeon Forge for Adults
While Pigeon Forge is known for being a family destination, there are plenty of things to do for adults as well! When you're planning a getaway without any kids tagging along, come kick back and relax in Pigeon Forge. This beautiful city is filled with activities that allow you to unwind and forget about the hustle and bustle back home. To help you plan your trip, we've made a list of 8 relaxing things to do in Pigeon Forge for adults.
1. Stay in a Pigeon Forge Cabin
When you visit Pigeon Forge, you're going to need a place to stay! There's no better option for a relaxing getaway than a cabin. There is a great selection of Pigeon Forge cabins that each come with a variety of amenities that will make you feel right at home. Soak in the hot tub while sharing a bottle of wine, enjoy the gorgeous mountain views, or curl up in front of the fireplace while you watch your favorite movie. Cabins come in all sizes, from small romantic cabins to large group cabins. Whether you're visiting with your sweetheart or a big group of friends, you'll be able to find your perfect rental.
2. Watch The Island Show Fountain
The Island is one of Pigeon Forge's top attractions. While there is plenty of family-friendly activities, it's also a popular place for adults to explore. Grab a seat around The Island Show Fountain and prepare to watch a dazzling performance of water dance and light. The fountain is a multi-tiered fountain with more than 89 nozzles that are perfectly choreographed to 14 pieces of music. See the show during the day, then come back at night to watch as light is added to the performance! Before or after you watch the fountain show, be sure to stop by Ole Smoky to sample some of their famous moonshine!
3. Explore The Old Mill
The Old Mill is one of the most photographed mills in the country! While watching the water wheel spin is a relaxing activity all in itself, you'll have plenty of other activities to try when you visit. Explore the Old Mill Square, which is home to restaurants, shops and even a distillery. Enjoy breakfast at the Old Mill Restaurant that offers views of the mill and the Little Pigeon River, then browse the shops for the perfect souvenir to take back home. If you've got a craving for something sweet, visit the Old Mill Creamery or Candy Kitchen before sampling spirits at the Old Forge Distillery. Old Mill Square is full of relaxing things to do in Pigeon Forge for adults!
4. Visit Patriot Park
If you visit Pigeon Forge while the weather is nice, spend some time outside at Patriot Park. This park has a walking trail that's only half of a mile long and is lined with flags of all 50 states, along with memorials to the veterans of Pigeon Forge. Pack a picnic basket to bring with you and eat in the pavilion at the park!
5. Get a Massage
There are few things more relaxing than a massage! Pigeon Forge is home to several spas that are perfect when you want to unwind. It can be hard to sneak away from the kids on vacation to spend an afternoon at the spa, so take advantage of the time away to pamper yourself!
6. See a Show
Pigeon Forge is home to so many entertaining shows. Spend your evening laughing the night away at the Comedy Barn or Hatfield & McCoy Dinner Show, or watch a heart-warming performance at Country Tonite. Some shows even offer an all-you-can-eat feast while you watch! Other popular shows in Pigeon Forge for adults are Pirates Voyage Dinner & Show, the Murder Mystery Dinner Show and Lumberjack Feud.
7. Enjoy a Delicious Dinner
There are countless options for where to eat while you're in Pigeon Forge. While there's not a bad spot in town, some of the most popular restaurants for adults are Local Goat, Bullfish Grill and JT Hannah's. These restaurants serve everything from tender steaks to fresh seafood, along with drink menus so you can pair your meal with the perfect beverage. Check out our full list of restaurants in Pigeon Forge to decide where you should eat on your vacation.
8. Complete the Rocky Top Wine Trail
For a relaxing afternoon sampling local wines, complete the Rocky Top Wine Trail! This wine trail offers free tastings at 5 different wineries in the area. All you have to do is pick up your passport at any of the 5 locations, then get to tasting! After you visit 3 of the wineries, you'll receive a complimentary souvenir wine glass, and after you finish all 5, you'll get another free gift. The 5 wineries along the trail are Hillside Winery, Apple Barn Winery, Apple Barn Cider House, Mountain Valley Winery and Mill Bridge Winery.
More Things to Do in Pigeon Forge for Adults
These are just some of the most relaxing things to do in Pigeon Forge for adults! The truth is, you'll have plenty of opportunities for both relaxation and fun when you visit the Smoky Mountains. To start planning your vacation, learn more about the most popular things to do in Pigeon Forge for adults.