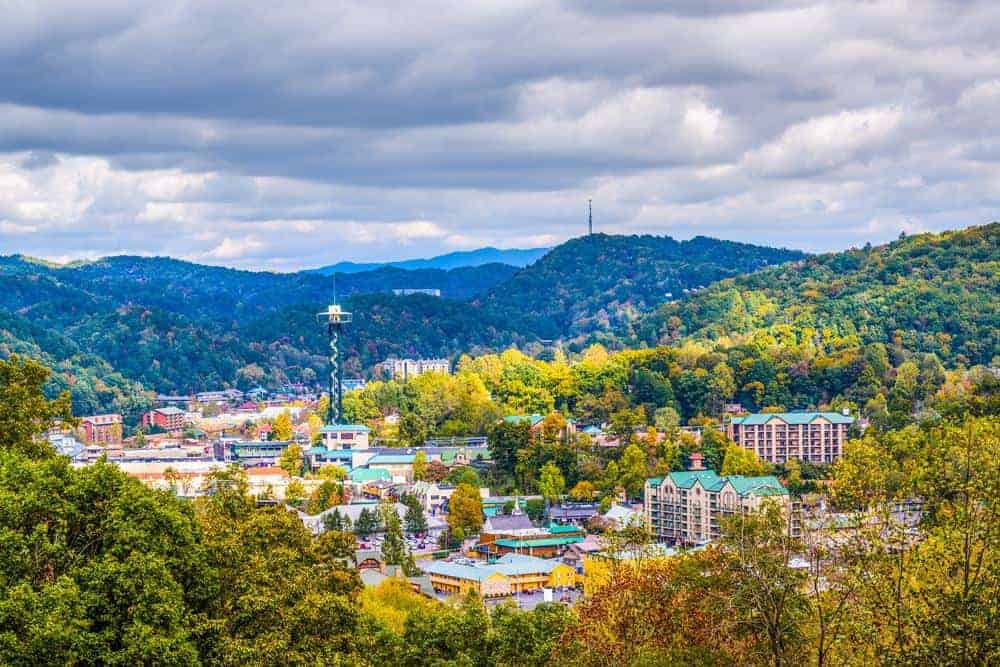 7 of the Best Things to Do in Gatlinburg for Adults
While the Smoky Mountains is known for being a popular spot for families, there is plenty to do in the area for adults! Next time you're planning a getaway with a group of friends or as a couple, make Gatlinburg your destination of choice. From entertainment to shops, you have so many exciting options when deciding what to do in Gatlinburg. To help you plan your trip, we've made a list of the top 7 things to do in Gatlinburg for adults.
1. Visit the Ole Smoky Moonshine Holler
The Ole Smoky Moonshine Holler is America's most visited distillery! It produces all of Ole Smoky's signature flavors and offers a true moonshine experience for visitors. When you arrive, you'll see authentic-working moonshine stills and get to take in the process from beginning to end. You'll also have the opportunity to ask the distillers any questions about the history and lore of moonshining in East Tennessee. After you learn about the moonshine process, treat yourself to $5 samplings of the moonshine! Outside of The Holler, relax and listen as live music fills the air.
2. Go to Ole Red
Since its opening in March 2019, Blake Shelton's Ole Red Gatlinburg has provided a place for adults to have fun in Gatlinburg! Not only can you enjoy a variety of Blake-approved cocktails and beer, but Ole Red also serves up a delicious menu for visitors. Some of their most popular items are the Champagne of Fried Chicken, the Redneck Nachos, and the Ober Gatlin-burger. While you're there, kick back and listen to country's next rising stars performing on the state-of-the-art stage. Before you leave, be sure to check out the Ole Red shop, where you can purchase an Ole Red t-shirt, drinkware, hats, and more.
3. Enjoy the Views
When you visit Gatlinburg, you don't want to miss the chance to take in the gorgeous views that surround you everywhere you turn! One of the best places to visit is the Gatlinburg Space Needle. Ride the glass elevator up to the observation deck, where you can admire panoramic views of Gatlinburg and the Smoky Mountains from more than 400 feet above the ground. You can also spend time at the Gatlinburg SkyLift Park. Ride the Gatlinburg SkyLift up 500 feet to the top of Crockett Mountain and experience stunning views of the Smokies.
4. See a Show at Sweet Fanny Adams Theatre
Another one of the best things to do in Gatlinburg for adults is see a show! And what better place is there to go than Sweet Fanny Adams Theatre? Sweet Fanny Adams Theatre has been home to more than 30 original musical comedies. For a night filled with laughter and musical fun, you'll want to visit this Gatlinburg theater. There are a variety of shows you can catch throughout the year, and all of them are guaranteed to make you laugh.
5. Spend Time at Anakeesta
Anakeesta is not just for families — there is plenty of fun for adults too! Ride the scenic Chondola to the summit of Anakeesta Mountain, where you'll enter Firefly Village. There, your adventure begins. Browse numerous shops, grab a drink while enjoying the view, or relax around the outdoor fire pit. If you're feeling adventurous, try the Tree Canopy Walk or the Dueling Zipline! Anakeesta offers plenty of opportunities for adults to have fun.
6. Shop at the Great Smoky Arts & Crafts Community
When you're looking for what to do in Gatlinburg, exploring the Great Smoky Arts & Crafts Community is always a great option. This 8-mile loop is lined with galleries, studios, and shops. If you're searching for the perfect souvenir, you can find a variety of photography, wood carvings, candles, jewelry, and more. The Great Smoky Arts & Crafts Community is also home to delicious restaurants you'll want to try! For a romantic dinner, head to Crystelle Creek. For something that has a little bit of everything, dine at Three Jimmy's, which also has free live music and entertainment, along with a free bar.
7. Stay in a Gatlinburg Cabin
One of the best things to do is stay in a Gatlinburg cabin! Gatlinburg cabins provide the perfect place to stay for adults. You'll love the privacy that cabins provide, as well as the opportunity to prepare your own meals and snacks in the kitchen. You can relax on the deck with your morning coffee, or sip on a glass of wine as you soak in the hot tub. Whether you're visiting with your partner or a group of friends, you'll have no trouble finding a cabin to accommodate everyone. Gatlinburg cabins range in size from 1 to 19 bedrooms and come with a variety of amenities, from pool tables to fireplaces. Check out all of the best Gatlinburg cabin rentals to find the perfect one for your vacation.
More Things to Do in Gatlinburg for Adults
These are just some of the best things to do in Gatlinburg for adults. For more ideas of what to do in Gatlinburg when you visit, check out our Things to Do in Gatlinburg page!