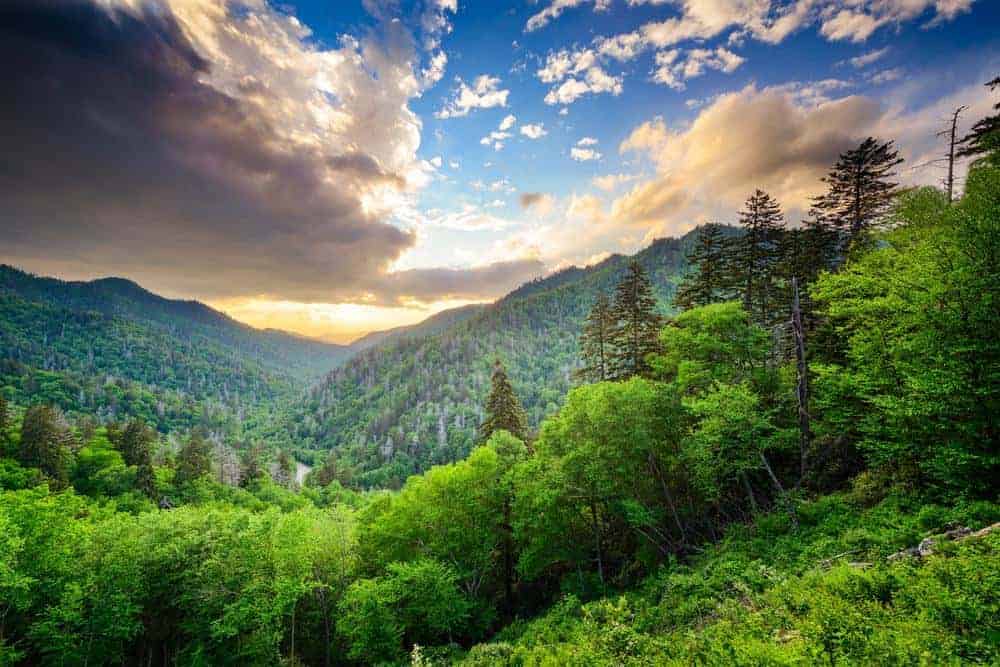 4 Helpful Tips for Visiting the Smoky Mountains Right Now
Through these uncertain times, we know many of you are wishing you could be back in the Smoky Mountains. If you do have a trip scheduled to the area, know that things may look a little different than your previous vacations. Masks are required throughout Pigeon Forge, Gatlinburg and Sevierville, and social distancing guidelines have been set at businesses. To help guarantee you still have the best time on your vacation, we've put together a guide with some helpful tips for visiting the Smoky Mountains right now.
1. Stay in a Cabin
While staying in a cabin for your Smoky Mountain vacation is always a great choice, it's an even better one during times like these! Smoky Mountain cabins make social distancing easy. In fact, you could spend almost your entire vacation in your cabin and still have a great time! Cabins come with full kitchens, hot tubs, outdoor grills, TVs and more. If you plan on spending a lot of time in your cabin, choose one with added entertainment like a game room, a home theater and an indoor pool! Relax on the deck and admire the mountain views, or challenge each other to a pool or foosball tournament. Cabins allow you to only interact with the people you came with, and they provide the privacy needed for a peaceful vacation!
To get a great deal on a Smoky Mountain cabin, check out our lodging specials.
2. Explore Outdoor Attractions and Things to Do
Social distancing is easiest when you're outside, and there are plenty of exciting activities and attractions for you to enjoy in the Smoky Mountains! For one, your vacation wouldn't be complete without a trip to the Great Smoky Mountains National Park. Go for a hike to see a gorgeous waterfall, or take a scenic drive through Cades Cove! To avoid some of the crowds in the park, check out these hikes that are less popular, yet still just as rewarding. A visit to the Great Smoky Mountains National Park allows you to see the beauty of the Smokies up close while enjoying the fresh mountain air. You can go hiking, go fishing, take a scenic drive, view wildlife, and more! Here are more outdoor attractions in the Smoky Mountains:
Anakeesta
Anakeesta is a popular outdoor adventure park in Gatlinburg. The attraction has taken extra steps to protect the safety of its employees and guests, such as the addition of free hand sanitizing stations throughout the park. At the park, you can climb to the top of the brand new AnaVista Tower, which offers 360-degree views from the highest point in downtown Gatlinburg! You can also go ziplining, ride a mountain coaster, or grab a bite to eat at Cliff Top Grill. Make some time to stroll through Vista Gardens too, which is home to more than 3,000 gorgeous flowers.
Smoky Mountain Outdoors
There's no adventure quite like the river adventure you'll have at SMO Rafting. This attraction offers whitewater rafting trips that are both kid friendly and thrilling. Their Upper River Trip is the longest rafting trip on the Pigeon River and takes you on a 6.5-mile journey over class 3 and 4 rapids. You'll hit plenty of big waves! Their Lower River Trip is a scenic float on the river that's perfect for families with kids and those who are looking for a calmer trip down the river. You'll love spending time in the great outdoors when you visit SMO Rafting!
Lumberjack Feud
If you're hoping to see a show when you visit the Smoky Mountains, try the outdoor show at Lumberjack Feud! This family-friendly competition show features lumberjack events with the Dawson and McGraw families' world-class lumberjacks. Watch axe-throwing, speed climbing, spring board chopping and more! The show takes place outdoors, but you'll be seated in a climate-controlled grandstand so you're comfortable in any weather. After the show, head to the lumberjack-themed adventure park and try some of the competitive lumberjack events yourself!
3. Take Advantage of Restaurants with Outdoor Dining and Takeout Deals
Another great idea for visiting the Smoky Mountains right now is to take advantage of restaurants that have outdoor dining! You'll get to enjoy a delicious meal while breathing in the fresh air — it doesn't get much better than that! Some restaurants that offer outdoor dining include the Old Mill Pottery House Cafe, Blue Moose, Loco Burro, Crystelle Creek and Bullfish Grill. If you'd rather enjoy your meal in the comfort of your cabin or in a picnic area, we recommend some of the great takeout deals Smoky Mountain restaurants are offering! One of our favorites is from the Applewood Farmhouse Restaurant. This popular restaurant is offering a $25 Family Meal Deal, where you can choose from 1 of 3 entrees and 2 of 4 sides. This deal also comes with a dozen of their famous apple fritters!
4. Practice Safe Social Distancing
For your health and safety and the health and safety of others, be sure to practice safe social distancing when you visit the Smoky Mountains. Attractions, restaurants and shops throughout the area have social distancing reminders on display for you, but it's important to still keep it in mind when strolling through downtown Gatlinburg, walking around Pigeon Forge, or hiking through the Smoky Mountains. For help avoiding big crowds of people on your vacation, check out these 5 things to do in the Smokies away from the crowds.
Sevier County Mask Requirement
As of Friday, July 10, a mandatory mask order is in effect in Sevier County TN. Masks are required in all public indoor areas and businesses, with some exceptions. When you visit, plan to wear a mask in any indoor attractions, shops, and at restaurants until you're seated at your table.
For more information on the mask requirement, read our post, "Mandatory Mask Order Issued in Sevier County TN."