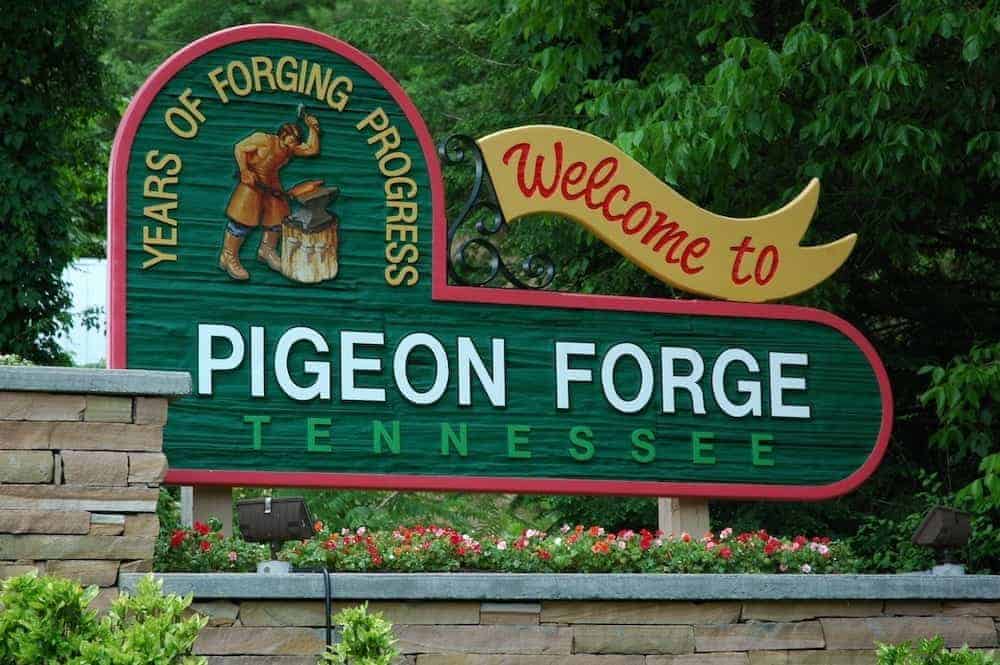 Pigeon Forge Tourism Breaks Record for 2017
We're excited to report that one of our favorite Smoky Mountain cities had its best year ever in 2017! At the annual "state of the city" address, Mayor David Wear announced that tourism in Pigeon Forge, TN is at an all-time high. The city set a new record for revenue, bringing in nearly $1.3 billion in 2017, which is up 3 percent from the previous year.
More Record-Breaking Numbers
Pigeon Forge also boasts a number of other record-breaking stats from 2017:
• The Pigeon Forge Trolley System served nearly 3 million passengers last year! Roughly 400,000 passengers went to Dollywood and almost 59,000 people took the trolley to Gatlinburg.
• The Ripken Experience, a popular youth baseball facility that opened in 2016, was visited by more than 8,000 players in 2017.
• The nearby Great Smoky Mountains National Park drew 11,338,894 visitors in 2017, more than ever before. This year saw an additional 26,109 visitors from 2016.
Pigeon Forge Announces Projects for 2018
While Pigeon Forge is thrilled with all of the success from last year, the city certainly isn't resting on its laurels! As detailed in the Knoxville News Sentinel, Pigeon Forge is planning a number of ambitious projects for 2018:
• Pigeon Forge's Greenway system is getting an expansion that will allow people to cross under the Parkway without waiting for a traffic light. The city is applying for a $1.1 million grant from the state to fund additions to the Greenway that will connect numerous attractions.
• The Parkway is going to be resurfaced. In order to minimize the impact on traffic, the construction will be done at night during April.
• Jake Thomas Road is being extended from near Teaster Lane to Veterans Boulevard.
• The city will build a "West Side Connector" road behind Publix that will let people cross town without driving on the Parkway.
• Pigeon Forge is exploring ways to make the city more accommodating to pedestrians and cyclists, including the possible addition of bike lanes.
New Attractions and Events Coming Soon
A number of new Pigeon Forge attractions and events are on the way! Here are a few of the most-buzzed-about additions to the city:
Music in the Mountain Spring Parade
This May, Pigeon Forge will host the inaugural Music in the Mountains Spring Parade. Filled with festive floats and marching bands, this new parade will put the spotlight on the region's rich musical heritage and local entertainment. Baseball legend Cal Ripken Jr. will serve as the parade's grand marshall.
Pigeon Forge Snow
Pigeon Forge Snow promises to be the first indoor snow tubing destination in the United States! This one-of-a-kind attraction will offer 15 tubing lanes covered in real snow and a fun play area where guests can build snowmen and have snowball fights. Guests won't have to bundle up too much because the indoor climate will stay between 60 and 70 degrees throughout the year.
Mountain Mile
The Mountain Mile is a new shopping and entertainment complex that will replace the old Belz Mall. The developers expect the Mountain Mile to feature a bowling alley, arcade, sports bar, gastropub, and a variety of other shops and restaurants. A focal point of the complex will be the Mountain Monster, a 200-foot tall thrill ride that is sure to satisfy the adrenaline junkie in your family.
For more information about everything there is to experience in town, check out our complete listing of Things to Do in Pigeon Forge!