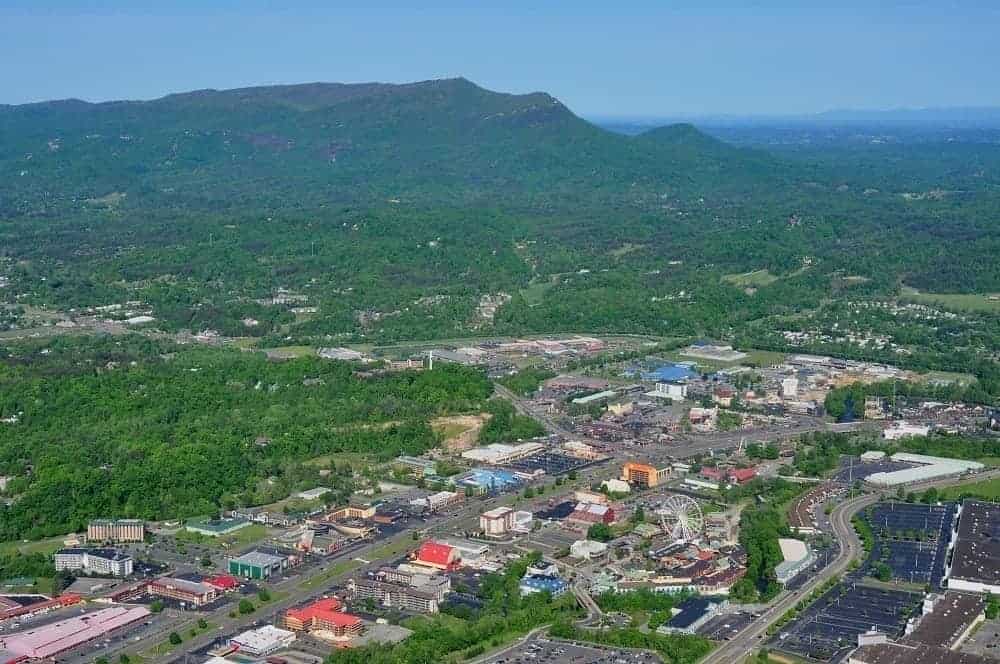 Pigeon Forge Ranked Among "Top 7 Unique Cities to Visit Before You Graduate"
Although Pigeon Forge, TN may be most famous as a family vacation destination, its appeal certainly isn't limited to parents and kids! The popular news and culture website Elite Daily recently released its list of "7 Unique Cities in the U.S. to Travel to Before You Graduate", and we're pleased to report that Pigeon Forge made the grade.
Aimed at college students, the article encourages readers to skip predictable travel spots like New York City and Las Vegas in favor of lesser-known cities that are "quirky enough that you will definitely have a story to tell your friends and family back home." Located near many of the major universities in the Southeast (and just 45 minutes from the University of Tennessee), Pigeon Forge is the perfect destination for a weekend escape with your friends.
Best Things to Do in Pigeon Forge for College Students
To help you plan your trip to Pigeon Forge, Visit My Smokies has put together a handy guide to some of the city's best activities for college students.
1. Dollywood
No trip to Pigeon Forge is complete without a visit to Dollywood! This awesome theme park is home to a variety of coasters and rides that are sure to satisfy the adrenaline junkies in your group. Popular rides include the Lighting Rod, the world's fastest wooden coaster, and Wild Eagle, America's first winged coaster.
Even if you're not a thrill seeker, Dollywood has plenty to offer. The park's music shows and mouthwatering food have both been recognized with Golden Ticket Awards (the industry equivalent of an Oscar). Dollywood also hosts a number of amazing festivals throughout the year that bring big-name entertainment to the theme park.
Please note that Dollywood is open from mid-March through the first few days of January each year.
2. Outdoor Gravity Park
An afternoon at Outdoor Gravity Park is an experience that you'll never forget! Visitors to this one-of-a-kind attraction will have the chance to climb inside a giant transparent hamster ball and roll down a 1,000-foot hill. In the summer months, guests can fill their ball with over 10 gallons of water to add some wet and wild fun to their ride.
3. The Escape Game
The Escape Game is the ultimate group activity. When you visit this popular attraction with your friends, you'll be "locked" in a room and given 60 minutes to solve a series of puzzles and challenges in order to escape. Guests can choose from a number of themed adventures, including a prison break, museum heist, and a secret agent mission. You'll need all of the brainpower you can get to win these games, so we recommend bringing your smartest friends!
4. Flyaway Indoor Skydiving
"Indoor skydiving" might sound like an oxymoron, but it is very much a reality in Pigeon Forge! Located right on the Parkway, Flyaway Indoor Skydiving uses a powerful vertical wind tunnel to mimic the sensation of free falling. Since the entire experience is indoors, there is no need for airplanes or parachutes.
5. Bluff Mountain ATV Adventures
If you're looking for a thrilling way to see Pigeon Forge's beautiful scenery, it's hard to beat an ATV ride with Bluff Mountain Adventures! These incredible guided tours take guests over streams and through the foothills of the Smoky Mountains. With 6,000 acres of gorgeous terrain to explore, an ATV expedition with Bluff Mountain Adventures never fails to amaze.
Looking for even more fun things to do during your next vacation? Check out our complete listing of attractions in Pigeon Forge!