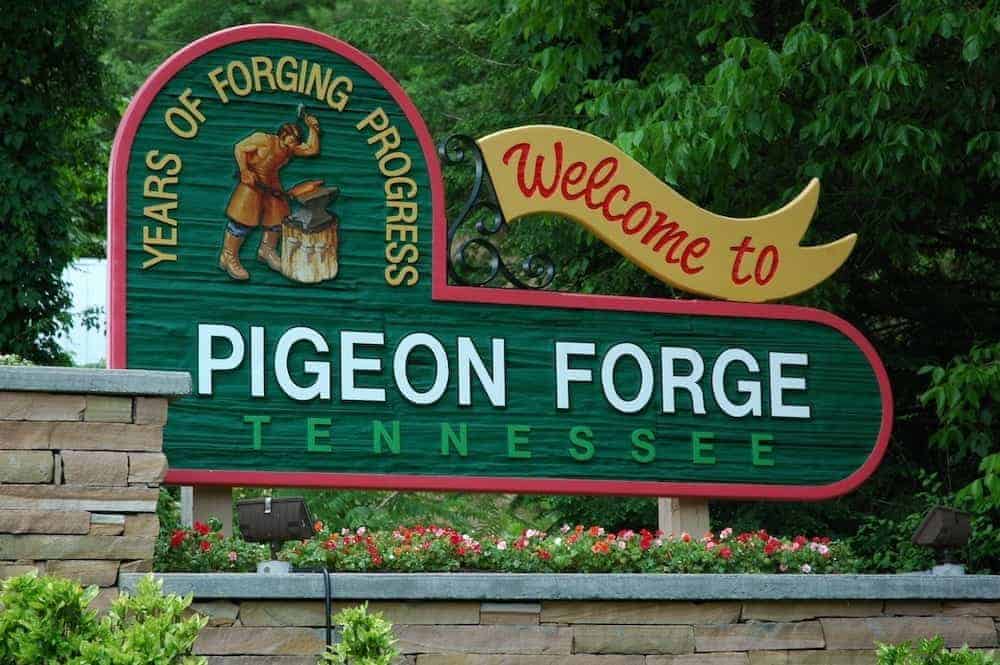 9 Dead Giveaways You're in Love With Pigeon Forge TN
With so many fun and family-friendly things to do in the area, it's hard not to fall in love with Pigeon Forge. However, there are a few signs your love of visiting the area has gone from a typical family getaway to a full-on way of life. Keep reading to find out if you're head-over-heels in love with Pigeon Forge.
1. You Are Constantly Searching For Vacation Deals
Do you spend your free time browsing for deals and discounts on Pigeon Forge family vacations? Is your search history full of bookmarked pages of attraction tickets and cabin rentals? If so, you are definitely in love with traveling to the area.
Not only do you spend all your free time researching fun things for you and your family or group to do when you are here, you are constantly searching for ways to save money while you are here. The best part is you know this work will pay off in the form of a great family trip.
Let us help you out – click here for the best coupons and savings for your vacation.
2. You Start Planning Your Next Trip Before the Current Vacation Is Over
So the day is finally here! You and your family are unpacking the car and getting ready to enjoy a relaxing Pigeon Forge vacation. What do you do first? Start planning your next trip, of course!
Sure, you are going to have fun and take pictures, but you know the only way to recreate this amazing experience is to get a jumpstart on planning as soon as possible.
While you are here, you are evaluating the activities you all enjoy and deciding which ones will make the cut for your next trip's itinerary. You are also making mental notes of the things you packed to see what you will need next time.
3. You Spend More Time in Your Favorite Pigeon Forge Cabin Than Your Own Home
When you travel to Pigeon Forge as much as your family does, it is not surprising you have a favorite Pigeon Forge cabin to stay in when you are here. It is the one place you always stay in and you cannot imagine spending your vacation anywhere else.
In fact, you spend more time in this cabin than you do your own home. Ok, so maybe not more than your own home, but it's pretty close!
If you don't have this one special cabin rental already picked out, now is your chance! Browse through all of our relaxing Pigeon Forge cabins to pick which one is right for you for your next family vacation.
4. You Check the Pigeon Forge Weather Forecast More Than Your Email
You have lost track of how many times someone has asked you why you check your email so much and you had to explain to them you were actually checking the latest Pigeon Forge weather forecast. Therefore, you have a perfectly good excuse as to why you can't put your phone down during the conversation. After all, they should understand how important it is to stay up to date on the latest weather trends and news going on in the best vacation spot in the country.
Click here to keep up-to-date with our weekly Pigeon Forge weather forecasts.
5. You Have Considered Forwarding Your Mail to Pigeon Forge
The one problem with traveling to Pigeon Forge as much as you do is that it is hard to keep up with the mountain of mail you always have to wait for you when you return home. This is why you have often considered going ahead and forwarding your mail to a P.O. box in Pigeon Forge. At least then you will be able to monitor it better.
Plus, it is just one more step to helping your family feel at home in their favorite vacation spot.
6. You Know the Back Roads in Pigeon Forge Better Than the Ones Back Home
There is no such thing as getting lost when driving in Pigeon Forge, especially since you are such a seasoned traveler in the area. You probably know all the back roads in the area better than any of the locals. More so, you probably know the back roads here a lot better than any of the side streets back home because you are here more.
This means you never have to worry about getting caught in traffic on the Parkway or sitting in a long long of cars trying to get into Dollywood. Instead, you and your family navigate around the area as if you have lived here your entire lives.
7. You Keep a Bag Packed Just in Case Someone Invites You to Pigeon Forge
You never know when you are going to get a call from one of your friends or family members inviting you to join them for a relaxing Pigeon Forge getaway. That is why you constantly keep a bag packed in your closet you can grab and hit the road. This way you won't have to worry about rushing to throw everything you might need in a bag at the last minute. It also means you can be assured you will have everything you need, no matter how long your stay is, as well as not having to worry about losing precious vacation time due to spending too much time packing.
8. The Background On All Your Devices is Pictures of the Smokies
You love Pigeon Forge so much you just can't get enough. In fact, you have surrounded yourself with pictures of the area. Whether you are browsing on your smartphone, your tablet or your computer at work, you are surrounded by your favorite Pigeon Forge photos. You just can't get enough!
9. All the Framed Photos In Your Home Were Taken in Pigeon Forge
Is that a picture of the Dollywood sign in the background of your family Christmas photo? If so, then you are definitely in love with Pigeon Forge. In fact, it's not just your Christmas photo. You have filled the picture frames in your home with memories of all of your Pigeon Forge vacations.
You probably have a photo of your family in front of your favorite attractions, restaurants, shops, and overlooks in the area. Not to mention, all the photos you took when you were lounging in your favorite cabin. Right?
We know it's true and we love Pigeon Forge, too! So, if you're not already planning your vacation, get started by looking at the best Pigeon Forge cabin rentals and reserving your next getaway today! We can't wait to see you soon!