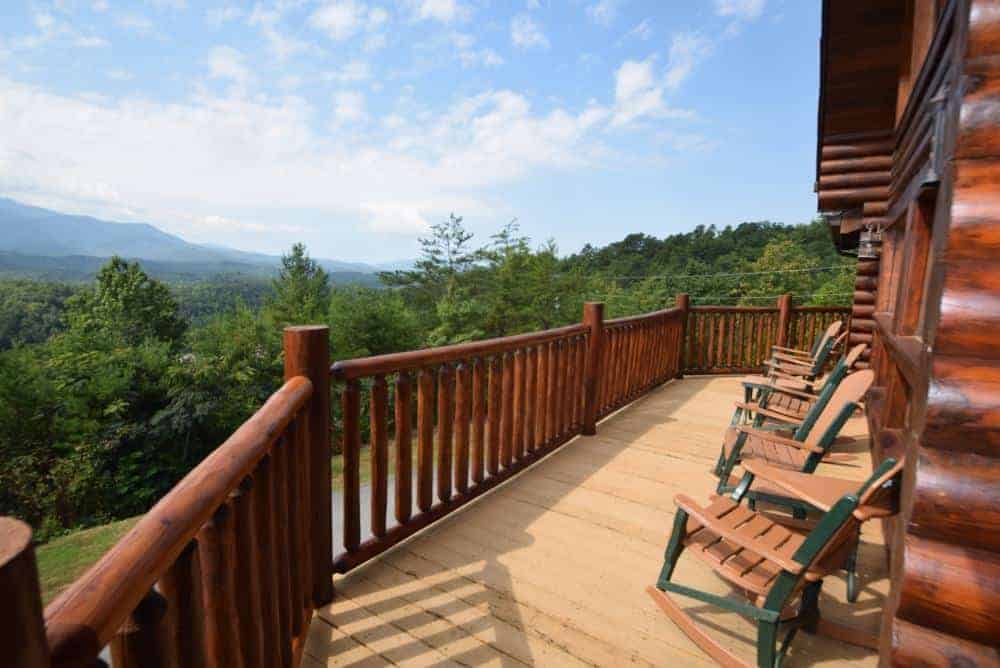 4 Tips to Keep in Mind When You Stay in Pet Friendly Cabins in Gatlinburg TN
One of the best parts about vacationing in the Smoky Mountains is that there are a number of cabin rentals that allow you to bring your furry friend along! When you stay in a pet friendly Gatlinburg cabin, you won't have to worry about leaving your dog behind and having to find a sitter. Pet friendly cabins come with all the same great amenities that other cabins do, so you can enjoy a comfortable stay with your pet by your side! To help you plan your vacation, we've put together a list of 4 tips to keep in mind when you stay in pet friendly cabins in Gatlinburg TN.
1. Choose the Right Cabin
The first step is to choose the right cabin. Pet friendly cabins in Gatlinburg TN can accommodate all types of vacations, from romantic getaways to family reunions. They range in size from 1 bedroom to 10 bedrooms, so you'll have no trouble finding one to fit everyone in your vacation group! Keep in mind that your four-legged friend will love running around outside, so it's always a great idea to choose somewhere that has a big yard or some extra space outside. When you choose a secluded pet friendly cabin, you won't have to worry about the sounds of nearby vacationers or traffic exciting your dog and keeping them up at night!
2. Pack for Both You and Your Pet
When you're getting ready for your vacation, keep in mind it's important to pack for both you and your pet! Not only do you want to bring your favorite things with you on vacation, but you'll want to bring things your pet will love as well. Pack some of their favorite toys so they can enjoy playtime inside or outside the cabin. You should also bring a blanket or pet bed from home so your pet has a feeling of familiarity in the new environment. And, of course, you'll want to bring all the pet essentials, like food, treats, and any medications your pet needs.
3. Explore Pet Friendly Things to Do in the Area
Don't just plan on leaving your dog alone in the cabin the whole vacation while you're out at all the popular attractions. Find things you can all do together! There are plenty of pet friendly things to do in the area that both you and your dog will enjoy. Go for a hike along the Gatlinburg Trail, one of only two dog-friendly trails in the Great Smoky Mountains National Park. This 1.9-mile trail travels to the outskirts of Gatlinburg and runs along the Little Pigeon River. If you planned to spend a day at Dollywood, you can drop your dog off at Doggywood! Doggywood provides dog kennels and cottages to keep your pet comfortable while you explore the park. Other pet friendly things to do in the area include getting treats at Mad Dog's Creamery, strolling through downtown Gatlinburg, or going tubing at Smoky Mountain River Rat.
4. Spend Time at Your Cabin
When you bring your dog along on vacation, make sure to spend some time at your cabin with them instead of being out and about the whole time. Pet friendly cabins in Gatlinburg TN come with great amenities that make it easy to have a good time without having to leave. Get a cabin with a game room and have a pool tournament or play air hockey, then relax on the deck with your dog and enjoy the fresh air. You can also have a cookout using the outdoor grill at your cabin — just be sure to share some with your furry friend! Other amenities cabins provide are fully equipped kitchens, fireplaces, hot tubs, and more.
Browse Pet Friendly Cabins in Gatlinburg TN
Now that you know how to have the perfect stay with your pet, it's time to start planning your trip! Take a look at the best pet friendly cabins in Gatlinburg TN and choose the best one for your vacation.