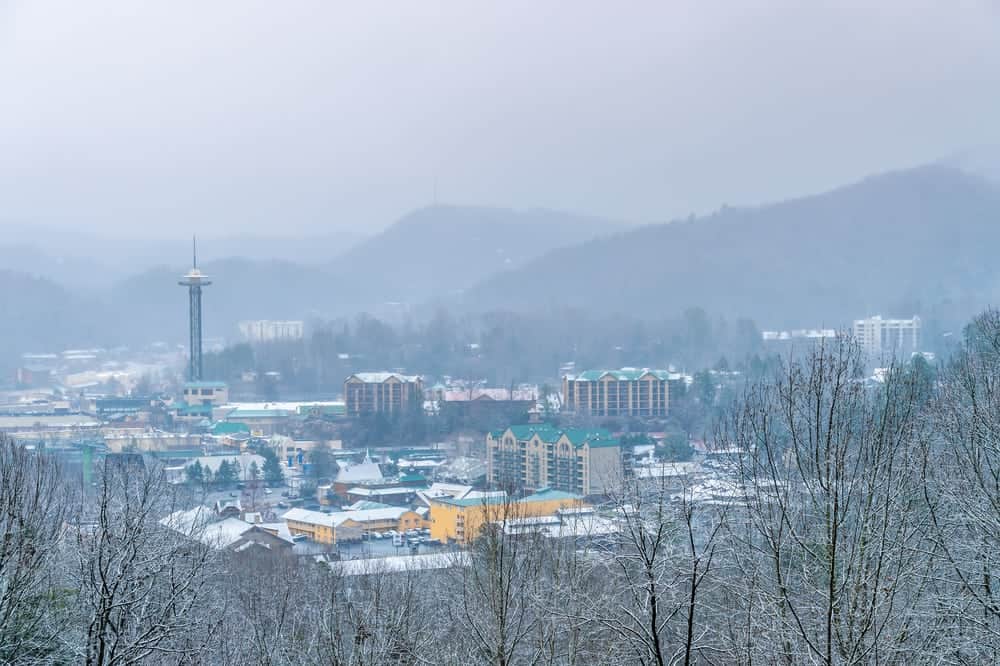 The Best Time to Find Snow in Gatlinburg for Your Winter Vacation
Listen To This Article - Click Play
There is something so peaceful about the sight of the Smoky Mountains when they're glistening with snow. You can make snow angels with your children, build snowmen outside your cabin, go snowboarding – there are so many exciting snow activities! There's always a chance of catching a glimpse of snow in Gatlinburg when you visit during the winter, but some months are more likely to see snowfall than others. We've put together a guide of average snowfall throughout the winter months to help you plan the perfect winter wonderland vacation.
January
The chance of seeing snow in Gatlinburg during the month of January is high. In 2017, the total snowfall in Gatlinburg was close to 7 inches! There was an average low temperature of 41 degrees and an average high of 52 degrees. When you plan your winter vacation for January, there's a good chance you might see some snow!
February
February is also a popular time to visit Gatlinburg if you hope to see snow. In 2017, February didn't bring any snow, but in 2016, there was a total of 3.5 inches of snow! The average low temperature was 40 degrees, and the average high temperature was 58 degrees. Take a trip for Valentine's Day for a chance to see some snow! What could be more romantic than a trip to the Smokies where you curl up next to your sweetheart and watch the snow fall softly from the sky?
March
Though visitors don't often see as much snow during March, there's still a chance of flurries. In 2017, Gatlinburg got a total of .51 inches of snow! The average low temperature was 43 degrees, and the average high temperature was 61 degrees. Your best bet to witnessing a snowstorm would be in January or February, but don't rule out snow completely for the month of March – anything can happen!
Overall Averages
According to U.S. Climate Data, January and February are the most likely months to have snow, with an average snowfall of 4 inches in January and 2 inches in February. However, March and April both have an average of 1 inch of snow each. There's more likely to be snow at higher elevations, so even if there's no snow on the ground, you still have a chance of seeing snow on the mountain peaks. For example, Newfound Gap sees an average of almost 70 inches of snow during the winter!
Things to Do When It Snows
If it snows during your trip to Gatlinburg, there are so many fun winter activities to do! Bundle up and go for a winter hike in the mountains for beautiful views of frozen waterfalls, icicles and snow-covered mountains, have snowball fights and build snowmen with your family, or curl up in front of the fire in your Smoky Mountain cabin and enjoy a warm cup of hot cocoa while you watch the snow fall softly outside.
We're in for a cold winter this year, so the chance of seeing snow is pretty high! Keep up to date with the chances of snow in Gatlinburg with our weather forecast videos by our meteorologist Paul Poteet, and start planning your winter wonderland vacation!