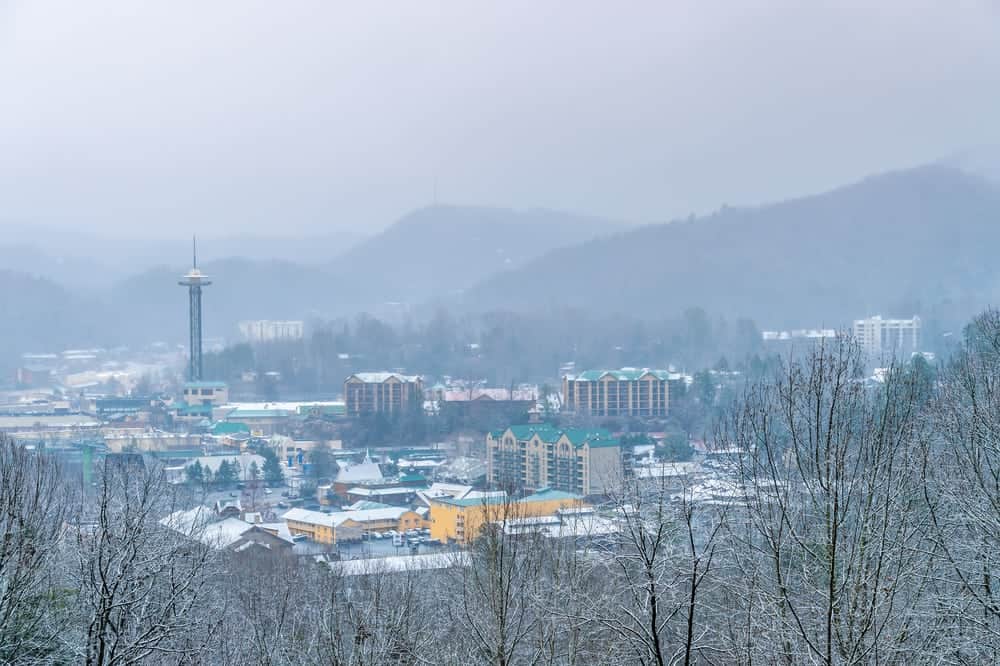 All You Need to Know About Gatlinburg Weather in the Winter
Gatlinburg turns into a winter wonderland! With everything from snow-covered mountains to holiday lights, there is picture-perfect scenery all around you. There are so many ways you can enjoy the winter Gatlinburg TN weather, from curling up in front of a fire to going for a hike! To help you prepare for your winter vacation, we've made a guide of everything you need to know about Gatlinburg weather in the winter:
Weather Averages
When it reaches winter in Gatlinburg, you can expect temperatures to get colder and maybe even some snow! For this past winter season, the average low was 38 degrees, and the average high was 48 degrees. To give you a better idea of what temperatures might look like during your vacation, we've broken down the month-by-month averages of temperatures during the winter.
December
Average Low: 34
Average High: 47
January
Average Low: 29
Average High: 45
February
Average Low: 35
Average High: 55
What to Do
Gatlinburg is bustling with excitement during the winter. You can experience Smoky Mountain Winterfest and take in millions of twinkling lights and holiday celebrations, or go for a winter hike in the national park and see frozen waterfalls and snow-covered mountains. Some of the best trails to hike in the winter include Rainbow Falls and the Alum Cave Trail. For more fun in the snow, visit Ober Mountain! During the winter, Ober Mountain opens its slopes for everyone to enjoy skiing, snowboarding, and snow tubing. If you've never been before, don't worry! Ober offers lessons that will have you feeling like a pro on the slopes in no time. You can also go ice skating indoors, or try a fun take on a classic attraction with Ice Bumper Cars! These are just some of the many things to do in the Smoky Mountains during the winter.
What to Pack
When you visit during the winter, make sure you pack warm clothing! Gatlinburg weather in the winter can be unpredictable at times, but it's always a good idea to dress in layers. If you plan on going hiking, you'll want to have a sturdy pair of hiking boots with good tread to help avoid slipping on any ice patches. No matter what you have planned for your trip, the most important thing to bring is a warm winter coat, and even a hat and gloves. You'll have more fun exploring the area when you're nice and warm!
Where to Stay
When you visit Gatlinburg during the winter, stay in a Gatlinburg cabin! Gatlinburg cabins have all the comforts of home and provide a warm and peaceful place to stay. Curl up in front of the fire and watch a movie, or soak in the bubbling hot tub as you admire the mountain views. Our cabins range in size to accommodate everyone from couples to large groups, so no matter the occasion you can find the perfect one for you. You'll have a variety of amenities to choose from, like pool tables, home theater rooms, and even indoor pools! For the best deals on your stay, check out our Gatlinburg cabin specials.
To keep up to date with the Gatlinburg weather during the winter, watch our Gatlinburg weather forecast videos from meteorologist Paul Poteet.