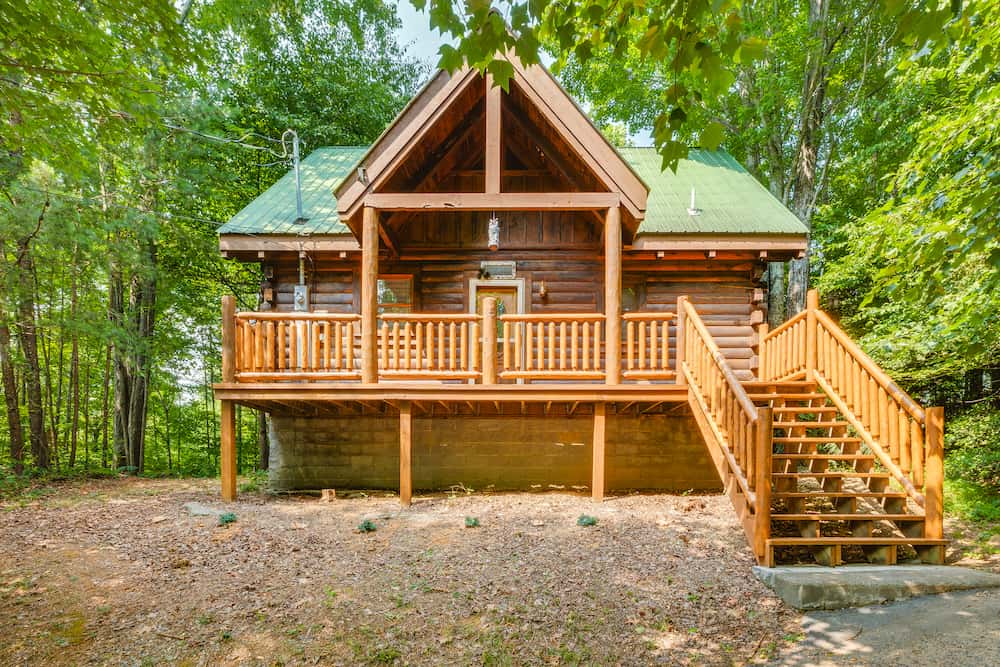 5 Things You'll Love About 1 Bedroom Cabins in Pigeon Forge
So, you've decided the Smoky Mountains are where you undoubtedly want to visit! Who could blame you? This picturesque paradise of peaks welcomes millions of visitors from across the globe each year! Travelers come from far and wide for a chance to soak up the scenery, entertainment and unique things to do that only the Smoky Mountains can provide. But, where should you stay? In a sea of lodging options, Smoky Mountain cabin rentals swell above the rest! Here are 5 things you'll love about 1 bedroom cabins in Pigeon Forge:
1. Private Yet Spacious
When you go on vacation, you'd love nothing more than to have the same level of privacy that you enjoy at home. That's exactly what you get from 1 bedroom cabins in Pigeon Forge! Having your own residence to retreat to and relax in following a day of Smoky Mountain adventures offers the ultimate privacy. You don't have to worry about noisy neighbors on the other side of the wall like can be the case in hotels and condos. Instead, you'll be secluded from the outside world in your own slice of heaven! These cabins offer plenty of space, rather than having to settle for a single room to cram into.
2. Amenities
There's a good reason Smoky Mountain cabin rentals are viewed by many visitors as their home away from home! You get to enjoy many of the same amenities you would in the comfort of your own home — and sometimes even better ones! Popular amenities in cabin rentals include hot tubs, jacuzzi tubs, fireplaces, grills, fully equipped kitchens, entertainment options, access to swimming pools and more! And, who can forget the stunning mountain views that many cabin rentals provide?!
3. Convenient to Top Attractions
When you stay in these 1 bedroom cabins in Pigeon Forge, you're just a short distance away from some of the top attractions, restaurants and shops in the Smoky Mountains! After all, a big reason you decided to visit was to check out the many different things to explore in the Smokies! Just hop on the Pigeon Forge Parkway and you'll find more special places to visit than you thought was possible.
4. Perfect for All Occasions
No matter the purpose of your trip or who you're visiting with, 1 bedroom cabins in Pigeon Forge make the perfect place to stay! Bringing your significant other for the romantic getaway of your dreams? Curl up together by the fireplace or take a dip in the hot tub as you enjoy some local sips from one of several distilleries or wineries. Visiting with a friend? If you'd prefer not to share a bedroom, many of these Smoky Mountain cabin rentals feature comfortable sleeper sofas.
5. Savings
Smoky Mountain cabin rentals can be an affordable option thanks to the many perks you'll enjoy! One of the most common perks is free attraction tickets! Many cabin companies offer guests free tickets to some of the most beloved attractions in the Smoky Mountains when you book their 1 bedroom cabins in Pigeon Forge. Cabin companies even offer specials throughout the year to help you save.
The experience you've long been dreaming about awaits inside of Smoky Mountain cabin rentals! Browse our extensive list of 1 bedroom cabins in Pigeon Forge and start planning today!