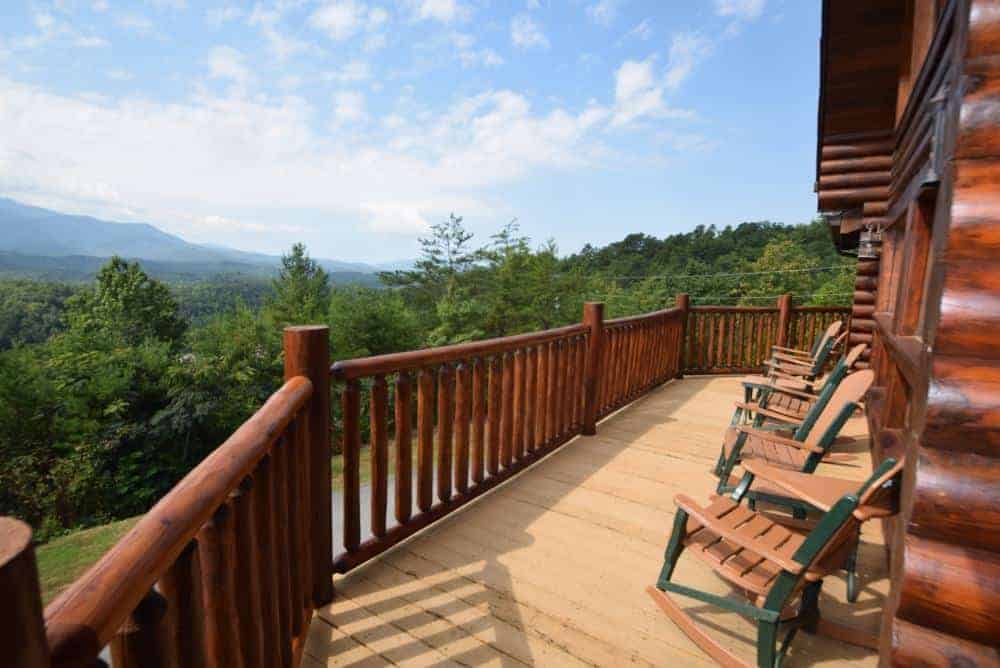 How Pet Friendly Cabins in Gatlinburg Save You Money
Don't worry about leaving your pet behind on your next Smoky Mountain vacation — just stay in a pet friendly cabin! There are incredible pet friendly cabins in Gatlinburg that provide the perfect place to stay for both you and your furry friend. Not only will you feel better with your pet by your side, but these cabins can actually help you save money on your vacation! Here is how pet friendly cabins in Gatlinburg save you money:
1. You Avoid Kennel Costs
If you leave your pet behind on vacation, not only will you worry about them, but you also have to worry about kennel costs or paying for a sitter. When you stay in a pet friendly cabin, you're able to avoid boarding or sitter costs. While cabins do charge a small pet fee, it's nowhere near as expensive as paying to have someone else watch them. And you get to spend more time with your four-legged friend! To see how you can save more, take a look at our Gatlinburg cabin specials.
2. Can Split the Cost with a Group
Another great way you can save money when you stay in pet friendly cabins in Gatlinburg is to visit with a group. When you split the overall cost with your group members, you can easily stay within your vacation budget! Pet friendly cabins come in all sizes to accommodate groups both big and small, so you'll have no problem finding one with enough space for everyone. You, your friends and family and your pet will be able to enjoy a comfortable and affordable stay underneath one roof!
3. Provide Free Attraction Tickets
Many cabin companies offer guests free tickets to use during their stay. You can go visit some of the top attractions in the area or dine at popular restaurants for free! Paying for things to do can get expensive, so you'll love being able to save some extra money with free tickets. If you want to spend some time exploring the area with your pet, there are plenty of free and affordable activities for you to enjoy together as well! Gatlinburg cabins put you just a short drive from downtown Gatlinburg, where you and your pet can go for a stroll. You can even stop by Mad Dog's Creamery and get a treat for both you and your dog!
4. Can Cook Your Own Meals
Another big money-saver in cabin rentals is the full kitchen. Cabin kitchens come with all the same modern appliances you have in your kitchen back home, and they make it easy to prepare snacks and meals without having to leave. Dining out for three meals every day of your vacation will get expensive fast. Save money by picking up some groceries and having some meals in your cabin! You'd be surprised at how much money you can save just by swapping 1 or 2 meals out a day to meals inside your cabin. Enjoy a home-cooked meal with your family, or bake some cookies to eat while you watch a movie in front of the fire together. You can even make some treats that your dog will enjoy too!
About Pet Friendly Cabins in Gatlinburg
Pet friendly cabins in Gatlinburg are the perfect place to stay for those who want to bring their furry friends along on vacation. They offer the same amazing amenities you'll find in other cabins, just with the added bonus of allowing your pet to stay too! Pet friendly options range from cozy 1 bedroom cabins to spacious 8 bedroom cabins. You'll be able to choose a cabin with all the amenities you're looking for, like hot tubs, fireplaces, game rooms with pool tables, home theaters and even indoor pools! Some cabins even come with lots of outdoor space so your furry friend can run around outside.
Take a look at all our available pet friendly cabins in Gatlinburg and choose the best one for your vacation!