https://www.visitmysmokies.com/wp-content/uploads/2022/04/06042022124605.jpg
https://www.visitmysmokies.com/wp-content/uploads/2022/04/06042022124612.jpg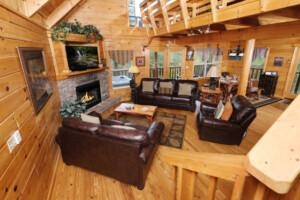 https://www.visitmysmokies.com/wp-content/uploads/2022/04/06042022124620.jpg
https://www.visitmysmokies.com/wp-content/uploads/2022/04/06042022124627.jpg
https://www.visitmysmokies.com/wp-content/uploads/2022/04/06042022124633.jpg
https://www.visitmysmokies.com/wp-content/uploads/2022/04/06042022124641.jpg
https://www.visitmysmokies.com/wp-content/uploads/2022/04/06042022124648.jpg
https://www.visitmysmokies.com/wp-content/uploads/2022/04/06042022124655.jpg
https://www.visitmysmokies.com/wp-content/uploads/2022/04/06042022124703.jpg
https://www.visitmysmokies.com/wp-content/uploads/2022/04/06042022124710.jpg
https://www.visitmysmokies.com/wp-content/uploads/2022/04/06042022124716.jpg
https://www.visitmysmokies.com/wp-content/uploads/2022/04/06042022124724.jpg
https://www.visitmysmokies.com/wp-content/uploads/2022/04/06042022124732.jpg
https://www.visitmysmokies.com/wp-content/uploads/2022/04/06042022124738.jpg
https://www.visitmysmokies.com/wp-content/uploads/2022/04/06042022124745.jpg
https://www.visitmysmokies.com/wp-content/uploads/2022/04/06042022124751.jpg
https://www.visitmysmokies.com/wp-content/uploads/2022/04/06042022124757.jpg
https://www.visitmysmokies.com/wp-content/uploads/2022/04/06042022124803.jpg
https://www.visitmysmokies.com/wp-content/uploads/2022/04/06042022124809.jpg
https://www.visitmysmokies.com/wp-content/uploads/2022/04/06042022124816.jpg
https://www.visitmysmokies.com/wp-content/uploads/2022/04/06042022124822.jpg
https://www.visitmysmokies.com/wp-content/uploads/2022/04/06042022124828.jpg
https://www.visitmysmokies.com/wp-content/uploads/2022/04/06042022124834.jpg
https://www.visitmysmokies.com/wp-content/uploads/2022/04/06042022124840.jpg
https://www.visitmysmokies.com/wp-content/uploads/2022/04/06042022124847.jpg
https://www.visitmysmokies.com/wp-content/uploads/2022/04/06042022124851.jpg
https://www.visitmysmokies.com/wp-content/uploads/2022/04/06042022124858.jpg
https://www.visitmysmokies.com/wp-content/uploads/2022/04/06042022124909.jpg
https://www.visitmysmokies.com/wp-content/uploads/2022/04/06042022124917.jpg
https://www.visitmysmokies.com/wp-content/uploads/2022/04/06042022124926.jpg
https://www.visitmysmokies.com/wp-content/uploads/2022/04/06042022124934.jpg
https://www.visitmysmokies.com/wp-content/uploads/2022/04/06042022124943.jpg
https://www.visitmysmokies.com/wp-content/uploads/2022/04/06042022124951.jpg
https://www.visitmysmokies.com/wp-content/uploads/2022/04/06042022124958.jpg
https://www.visitmysmokies.com/wp-content/uploads/2022/04/06042022125008.jpg
https://www.visitmysmokies.com/wp-content/uploads/2022/04/06042022125020.jpg
Livin' the Dream
Location Details: Sevierville
Bedrooms: 2 Bathrooms: 2 Sleeps: 6
This secluded, amenity-stocked, two-bedroom, two-bathroom cabin is waiting for you like the pot of gold at the end of a rainbow! With unparalleled views, quiet Gatlinburg location, and luxurious appointments, Livin' the Dream is sure to be a place you return to year after year!

Livin' the Dream sleeps up to six and features legendary Colonial Properties customer service. We're confident that your time with us will exceed your expectations in every way!

Welcome to your magical vacation cabin in Gatlinburg, Tennessee!

Living Room

After the lovely mountain drive to the cabin, you'll be delighted to find this luxurious living space waiting for you! Kick-off your shoes --- your vacation begins in 3...2..1.

Honeyed-oak planking surrounds you, along with cathedral ceilings and exposed beams. Ample leather seating, a mountain stone fireplace, and a flat-screen TV wait to pamper you, all while you're surrounded by spectacular mountain views!

This is the life!

Kitchen

The fully-equipped kitchen is mere steps away, and is a cheerful space to take care of your family! You'll find plenty of counter space here, along with everything you might need to whip up your favorite recipes.

All cookery, flatware, and dishes are included for your convenience.

Dining Room

A centrally-located wooden dining table can seat up to six, and if more space is needed, there are two more spots at the breakfast counter. Windows surround this dining space, so you'll be taking in those views all throughout your meals!

Bedrooms

The main level hosts a well-appointed queen suite. It features comfy bedding, a flat-screen TV, and a nearby full bath for added convenience. An abundance of wood-planking lends this space a rustic feel, for that authentic cabin experience!

Venture upstairs, and you'll find the relaxing master suite. In this oasis, you'll find a comfortable bed, flat-screen TV, cathedral ceiling, and an en-suite full bath.

Loft

The game room loft offers sensational mountain views, a pool table for hours of enjoyment with your friends and family, a flat-screen TV, pub table, stereo, and an amazing bench seat that runs the whole length of the loft area. Located off of the game room is a covered deck with mountain views as far as the eye can see.

Outdoor Spaces

This cabin has truly exceptional views, and a wrap-around deck for you to enjoy them!

You'll find patio seating for picnics, a hot tub for soaking, and rocking chairs for relaxing out here.

Bring a bottle of wine, or layout a midnight buffet on the patio table! See who can find the most constellations, or who can see the most animals!

Other Amenities

With all the luxury that Livin' the Dream has to offer, you might not ever want to leave the cottage. But if you do, you are within minutes of any convenience that Pigeon Forge or Gatlinburg has to offer, from charming local eateries to grocery shopping, to entertainment.

All linens are provided, and there is a washer/dryer for your convenience.

Livin' the Dream offers complimentary high-speed Wi-Fi access so you can browse your entertainment options, or check your email.

Local Fun

With its serene setting and absolutely beautiful mountain views, Livin' the Dream is the place to stay in Gatlinburg, Tennessee. This peaceful cabin rental provides you with all of the amenities and features you and your family need for a great vacation getaway. When staying at Livin' the Dream, you'll be close to popular attractions like:

Gatlinburg SkyLift Park

This park isn't for the faint of heart, but if you want to get the best view possible of the Smoky Mountains, the Gatlinburg SkyLift Park is a must-see!

Ripley's Believe It or Not!

The Ripley's museum is large (and it has to be, to fit in so many huge exhibits!). It covers three full floors. There are over 500 attractions spread out amongst 16 different themed galleries.

Hillbilly Golf

Ride the incline 300 feet above Gatlinburg and play the world's most unusual miniature golf. Two 18 hole courses with challenging mountaineer hazards. Fun for everyone.
Amenities
Fully Equipped Kitchen

Hot Tub

King Bed

Game Room

Mountain View

Satellite / Cable TV

Internet/Wifi

Fireplace

Washer & Dryer

Non-Smoking

Grill
Login
Please login to your account.
Travel and Insurance page not found
Damage Insurance page not found
Triphedge Insurance page not found